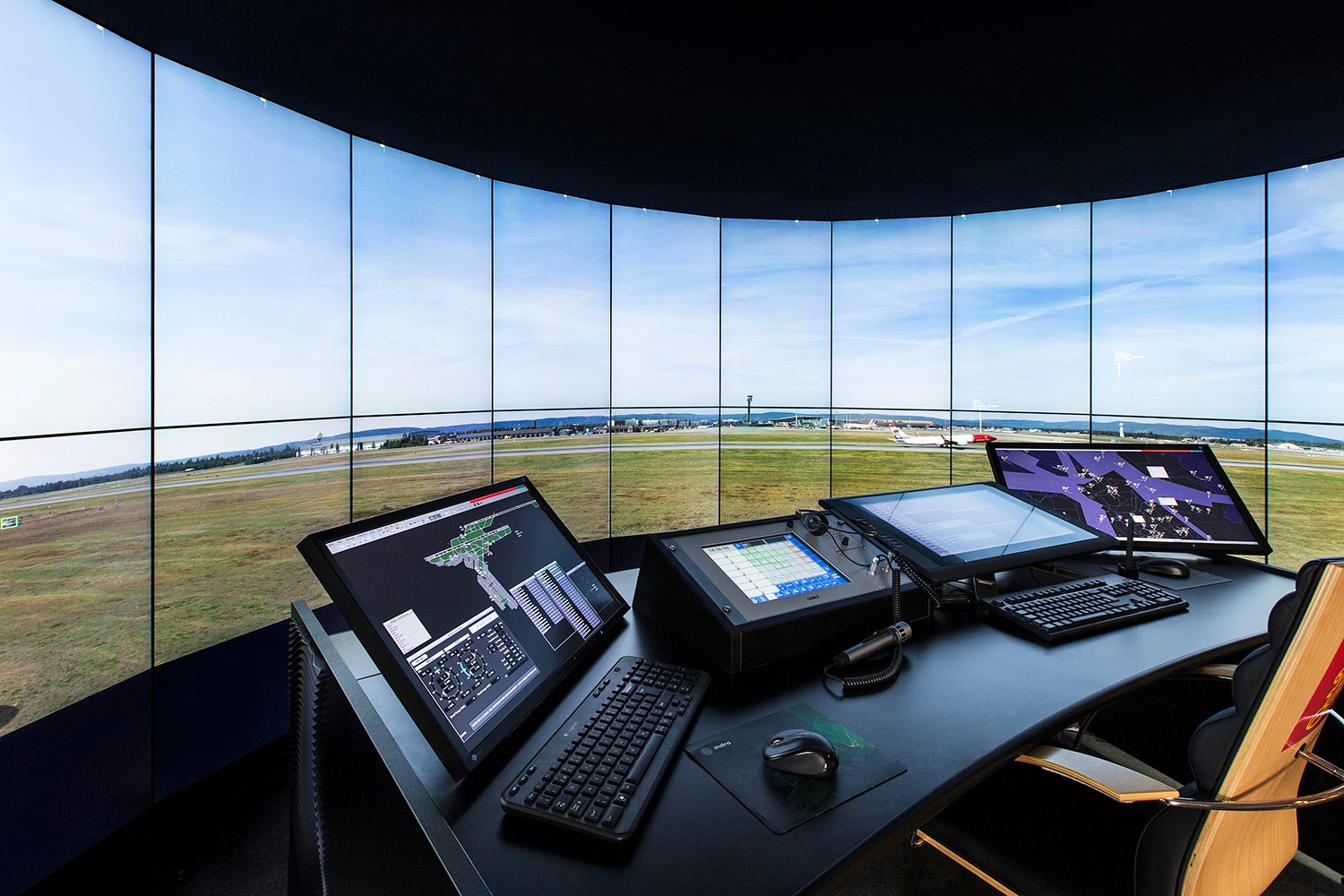 Remote Tower Module
The Remote Tower Module (RTM) ensures efficient controller working position and increased safety awareness for the operators in a remote tower center.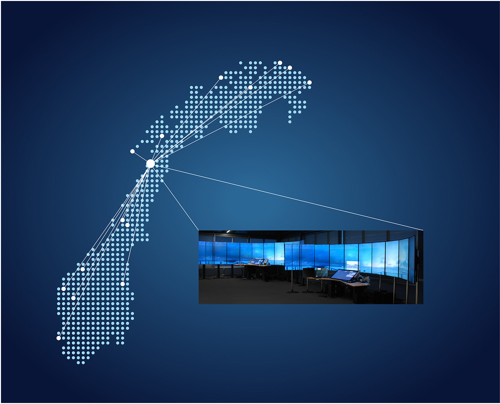 The Remote Tower Module consists of a presentation of the Out-The-Window view enhanced with augmented reality and information.
The operators are provided with the necessary situational awareness, such as airport lighting, MET, electronic flight strips system, airport sensors and radars, and other components (e.g. voice communication system).
The RTM consists of:
Heads-Up Display (HUD) providing Out-The-Windows tower visuals enhanced with augmented reality and information overlays.
Heads-Down-Display (HDD) providing operator tools such as airport selection, HUD management and Camera Control. In addition it may provide flight operations tools such as Voice Communication System (VCS), Traffic Situation Display (TSD), Electronic Flight Strips (EFS) and Integrated Control And Monitoring System
The RTM position contains the necessary equipment and functions to perform ATC/AFIS functions in compliance with the applicable parts of the ICAO Annex 11 and ICAO DOC 4444.
To ensure that the ATC operator has complete overview of the remotely operated airspace, the KONGSBERG RTS provides several means of situational awareness aids.
A typical OTW view presentation may consist of several visual overlays and augmentation:
Target Label
Meteorological data
PTZ view and directions indicator
3D overlays and masking of areas
Moving target indicators (MTI) and hot spo
Clock and audio indicato
Alerts
The controller is able to select between a range of airports, which airport(s) to view and control on the RTM. When selected, the correct airport(s) with corresponding airport information is displayed and able to control from the RTM.
FEATURES
Single- and Multi-Mode capability
Visual overlays and augmentation
Airport Sound
Service Oriented Architecture (SoA) and DDS
Video tracking
360 day and IR cameras - seamless panoramic image with IR fusion
Pan Tilt Platform holding PTZ and IR, LRF and SLG
BENEFITS
Low bandwidth and media hiring cost
Low technical footprint and maintenance cost
Increased Safety and Situational Awareness
Full Eye Resolution
Scalability and Flexibility
TECHNICAL DATA
360° Panoramic View
No stitching
HOW CAN WE HELP YOU?