KONGSBERG Pan tilt platform (PTP)
The KONGSBERG PTP gives an exceptionally clear picture of airport operations: aircraft markings and landing gear – even in low light and bad weather conditions.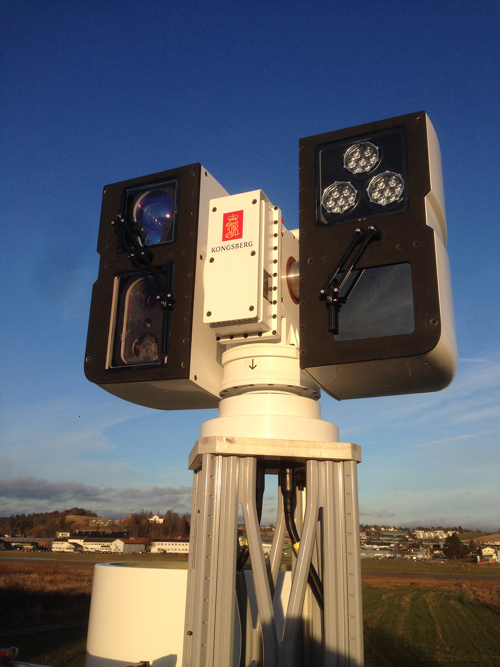 The integrated display of the PTP gives controllers an exceptionally clear picture of airport operations. This PTP display is replacing the binoculars used by controllers in a regular control tower. It is possible to cover the whole spherical angle around the platform including the "cone of silence" with the PTP functionality.
The Pan Tilt Zoom (PTZ) camera is able to turn very fast in the horizontal plane and is easy to operate using the joystick - a minimum of training is required to be a skilled operator.
The KONGSBERG Pan Tilt Platform is holding:
Pan Tilt Zoom camera (PTZ)
Pan Tilt Infrared camera (PTIR)
Laser Range Finder (LRF)
Signal Light Gun (SLG)
Features
Digital Zoom Capability
Automatic Tracking
Pre-programmable patterns
Freedom to perform multiple rotations in azimuth
Benefits
Video tracking
Automatically follow an ARTAS/radar track or a selected MTI
Manually follow any object using the operator joystick
The "cone of silence" coverage
Technical data
Adjustable from – 20° to + 80° in elevation.
Continuously zoom out to 95° horizontally and 71° vertically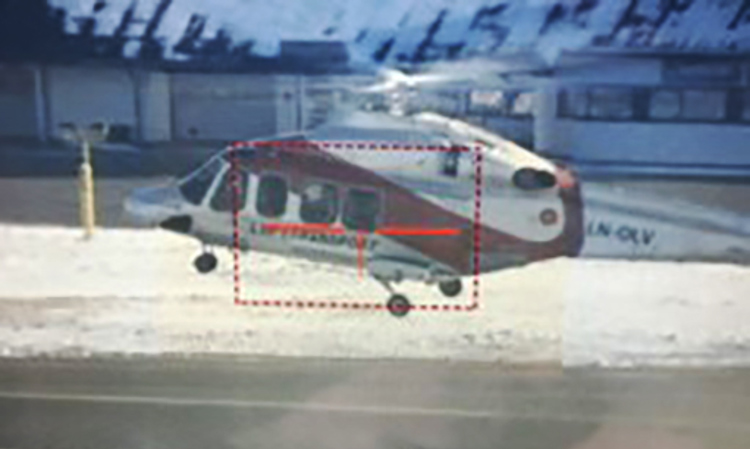 HOW CAN WE HELP YOU?