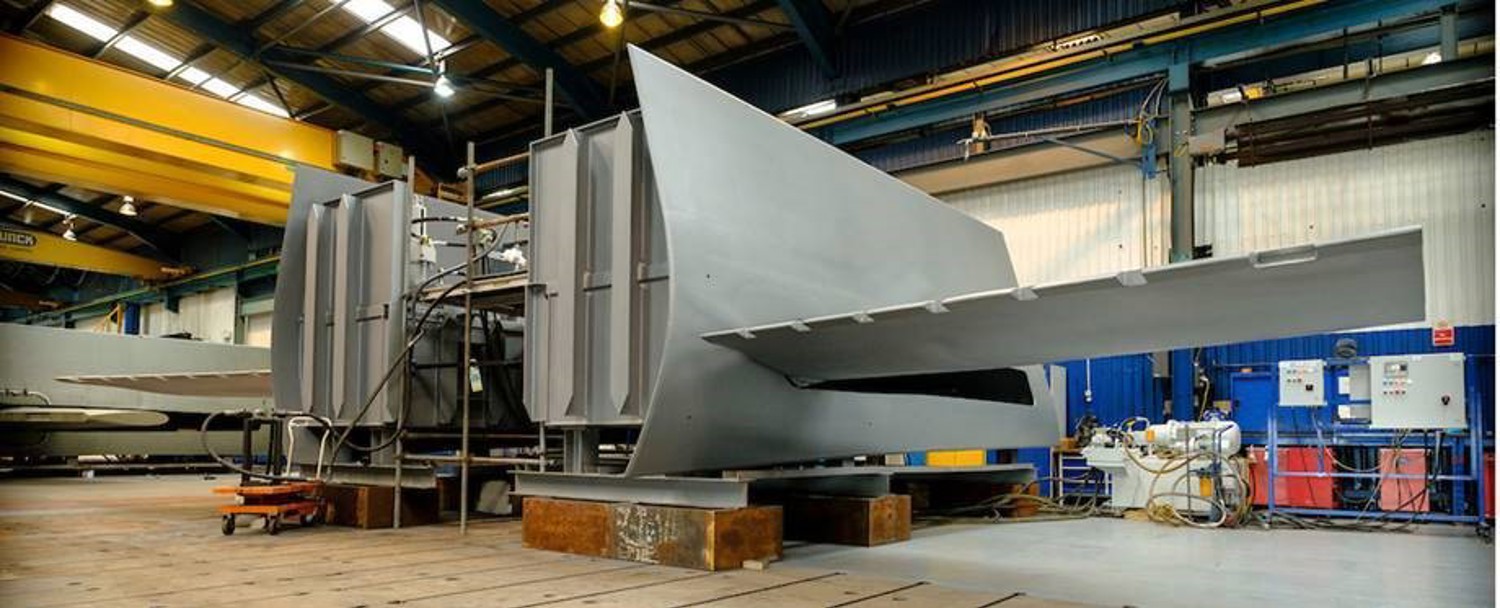 Fin stabilisers
Systems that keep vessels safely on course and comfortable in all conditions
Since pioneering electro-hydraulic steering gear nearly a century ago, we continue to develop new systems for vessels ranging from large tankers to super yachts. Customers benefit from the world leading hydrodynamics expertise and the design resources of our rudder, steering gear, stabilisation and propulsion specialists, who cooperate to address and handle challenging projects and deliver system solutions. This minimises technical risk as well as maximising vessel performance.
KONGSBERG stabiliser technology
Various types of KONGSBERG stabiliser technology can be selected to match the vessel and its operating requirements.
Fin stabilisers are popular and suitable for a broad range of vessels and reduce roll when underway.
Tank stabilisation and anti-heeling systems are effective at low speeds or when stationary.
The Neptune range uses a retractable fin that folds into slots in the hull, flush with the vessel's side, and is ideal for cruise ships and larger ferries.
The smaller and lightweight Aquarius range is suitable for large yachts and smaller cruise vessels. Fin designs have been modified and control systems developed to provide stabilisation at rest capability for large yachts using both Aquarius and Neptune range.
Where it is not necessary or required for the fin to retract, both the Modular and Gemini range cater for a variety of applications including military vessels.