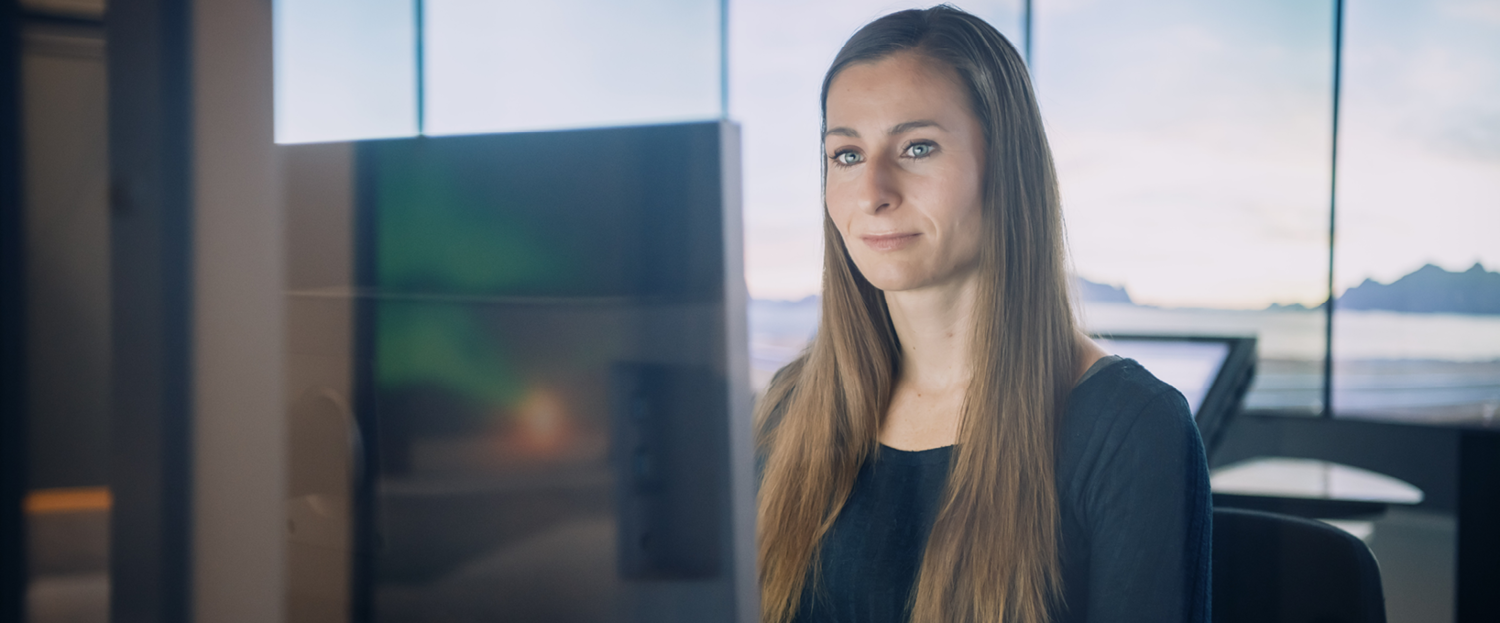 We are looking to invent our future and make a safer and healthier planet for all of us. To do this we need to look forward, see possibilities and apply ourselves to change things for the better. If our future sounds like yours, why not get in touch? Job opportunities
Apply yourself to exciting new challenges. Explore, design, build, code, advise, invent - what are you waiting for? What we offer
At KONGSBERG we offer an inspiring, safe work-environment and the possibility to work with sustainable and exciting solutions for the future with world-class colleagues. Students
Are you looking to be part of real-world projects resulting in true innovation? Do you want to make a difference? Do you want to work with sustainable solutions for the future in a company with world-class colleagues?
Åse learns more about
Join Åse as she travels between divisions and locations to learn more about our technology and the people behind it.