Stabilisation at rest stabilisers
Stabiliser fins have a larger surface area for optimum performance at rest.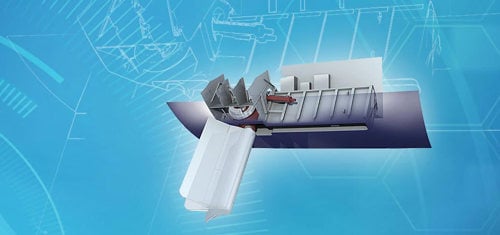 Less fin drag in working condition
The stabilisation-at-rest system uses the proven and reliable Aquarius and Neptune ranges of retractable stabilisers. The system is ideal for medium to large yachts and is the world's first to be made available with the benefits of retractable fins. The fins can be folded away when not required to improve safety, maintain manoeuvrability in confined spaces or when travelling at high speed. With the fin retracted drag is negligible, and compared to the industry standard there is also less fin drag in the working condition. `Active´ fin control and advanced hydrodynamic design give outstanding roll reduction at anchor and the usual excellent performance whilst underway.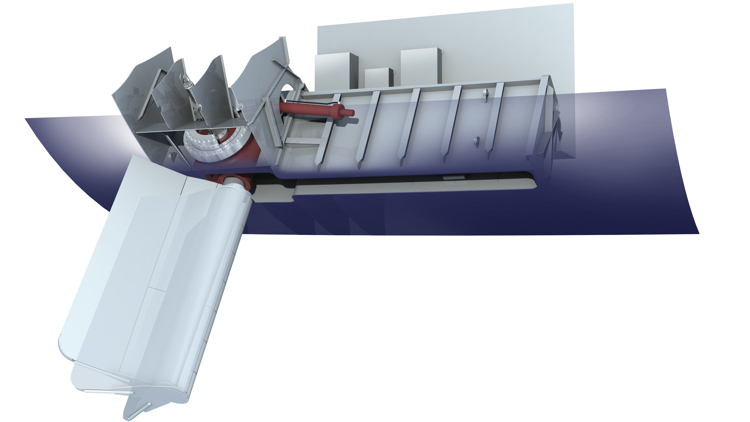 Key features
Our retractable stabilisers will deliver the required roll reduction with only a single pair of fins
Fewer components and the sub-systems means reliability, and availability, with less maintenance
Units normally fit into the main machinery space, with simple access for routine maintenance
Electro-hydraulic actuation for low noise
Technical data
| Model | SAR 25 | SAR 50 | SAR 100 | SAR 200 | SAR 300 |
| --- | --- | --- | --- | --- | --- |
| Fin Area (m2) | up to 4.0 | up to 6.1 | up to 9.0 | up to 12.0 | up to 15.0 |
| Approx. weight/ship set (t) | 13 | 24 | 42 | 50 | 75 |
Services and support
24/7 Technical support

Our 24/7 technical support team is there to help at any time, day or night, wherever your vessel is.

Conversions, retrofit and refit

We understand the importance of having the right parts, available in the right place, at the right time.

Training

Ensure that your crew is properly and thoroughly trained. This will reduce operational risk, downtime and maximise return on asset investment.