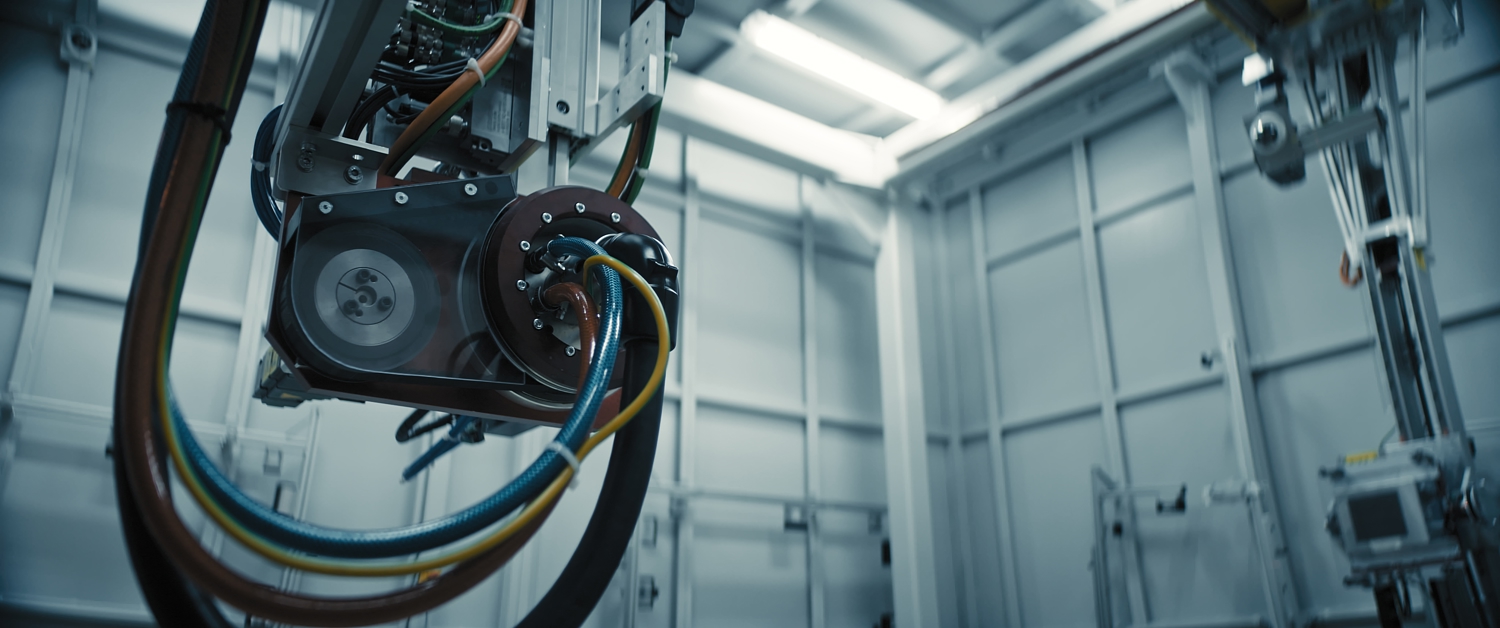 Technology
KONGSBERG Aerostructures is a world class provider of innovative technology and optimal process solutions for applications operating in space, air, on land and at sea.
We offer integrated robotic systems to increase productivity and repeatability. Our efficient production includes 24/7 automated high speed machining. To ensure all parts fits first time.
Real-time data analysis
Machine condition monitoring is vital to how we minimize service disruptions and drive predictive maintenance. A sensor generating data network enables more efficient, transparent and flexible manufacturing.
In-house special processes offers full control of performance
List of customer approved processes
| | |
| --- | --- |
| NAS 410 | Certification & Qualification of Nondestructive Test Personnel |
| MIL-DTL-5002 | Degreasing of Aluminum |
| LMA-PG001 | Requirements for Etch/Cleaning prior to Penetrant Inspection |
| LMA-PJ264 | Application and Control of Organic Finishes |
| AMS 2801/AMS 2750 | Heat Treatment of Titanium Alloy Parts |
| LMA-PE007 | Electron Beam Welding |
| LMA-PC009 | Hardness and Conductivity Testing, Nondestructive Methods |
| LMA-PC001 | Requirements for ultrasonic Inspection of Bonded and Composite structures |
| ASTM E1742 | Radiographic Examination |
| LMA-PC201 / ASTM-E1417 | Fluorescent Penetrant Inspection |
| LMA-PC301 | Radiographic Inspection, general requirements |
| 2ZZP00039 | Bonding and Cobonding parts with Epoxy Materials (Pre-Bond Preparation, Titanium) |
| NADCAP | NDT (ultrasonic-, penetrant-, radiographic- and digital radiographic inspection) |