Advanced mechanical manufacturing
KONGSBERG'S mechanical expertise comprises three central areas: machining, welding and sheet metal production, and development of tools and prototypes.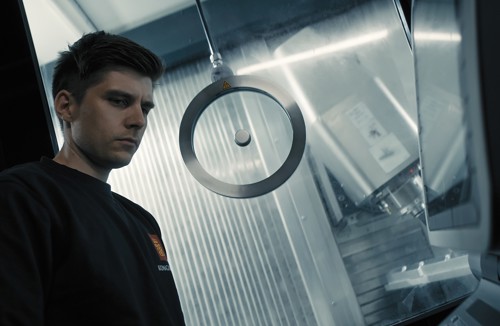 All areas of the department have production equipment with a low average age and run by skilled, trained operators. Focus is on automation.
Machining workshop
11 machining centers
2 x 4-axis machining centers
3 x mill/turn with 1 x 9-axis with gantry and pallets
1 x FM S workshop with 2 x 4-axis and 2 x 5-axis machining centers integrated, together with a washing machine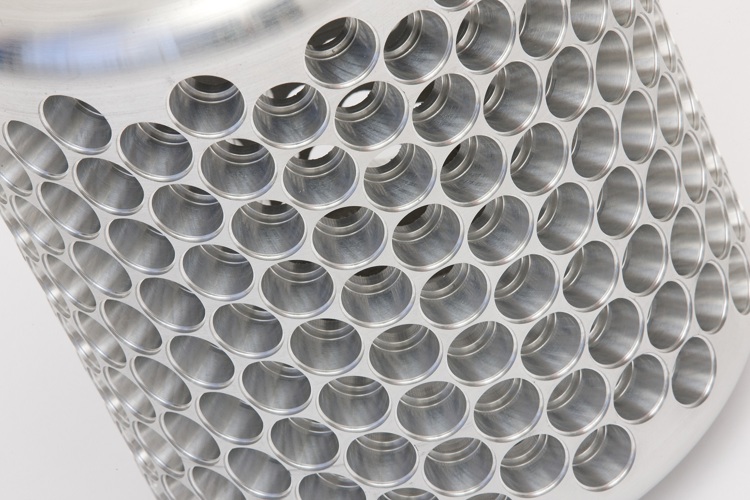 Welding workshop
Offering effective serial production of high volume products
Manual welding points
EB - Welding
Necessary equipment to buckle and cut sheet metal
Tools and prototype workshop
Offering a varied selection of equipment to design and manufacture production equipment(jigs and special measuring instruments) and prototypes:
CNC machines(turn and mill), 3 - 5 axis machines
Grinding machines(round, plane and coordinate jig grinding machine)
Honing equipment
Coordinate jig boring machines
A varied selection of manual machines
Coordinate jig bores and jig grinding machines are located in a separate temperature controlled room.
One of Europe's most advanced manufacturers of complex structures in high-alloy metals.
Step by Step
1. Tooling

Rapid prototyping and small size serial production is performed in 3 & 5-axis machines by highly skilled operators. Our NC-controlled jig bore machine manufacture advanced fixtures and tailored measuring equipment. Various grinding machines ensures our capability to manufacture products with high degree of surface finish and accuracy.

2. Welding

A line of manual welding stations, our capability has a wide range to offer. Our welders also support tooling in rapid prototyping.

3. EB-welding

Fully automated and NC-controlled EB-welding machine are used for products with high degree of accuracy and complex structures. We are also certified to do EB-welding repair in controlled environment.

4. Automated machining

Fully integrated FMS system, including 4 machines and a washing machine, enables us to manufacture a wide range of products. All from high alloy to high speed aluminum machining (33000rpm).

5. Advanced machining

5 to 9-axis machines manufacture advanced products from aluminum to high alloy. Semi-automation and pallets enable us to minimize changeover time.

6. Makino machine center

Our Makino machine center includes 2 A91 4 axis machines, 3 of A81/92 and 4 MCD 2500/3000 with 5-axis capabilities, manufacturing complex titanium, high-alloy and aluminum products. The machine pallet-system ensures a high degree of automation and unmanned production.

7. CMM & Manual inspection

3 CMM machines and several certified inspectors ensure that our products are delivered to customer specifications.

8. Prime and paint

In order to environmentally seal the composite part/ assembly, various types of paints are sprayed onto the part. This can be done manually or using a robot. KONGSBERG uses a CNC Robot ABB with a painting area of 2100 x 4400 mm. To enhance bonding properties primers are also sprayed onto the details.