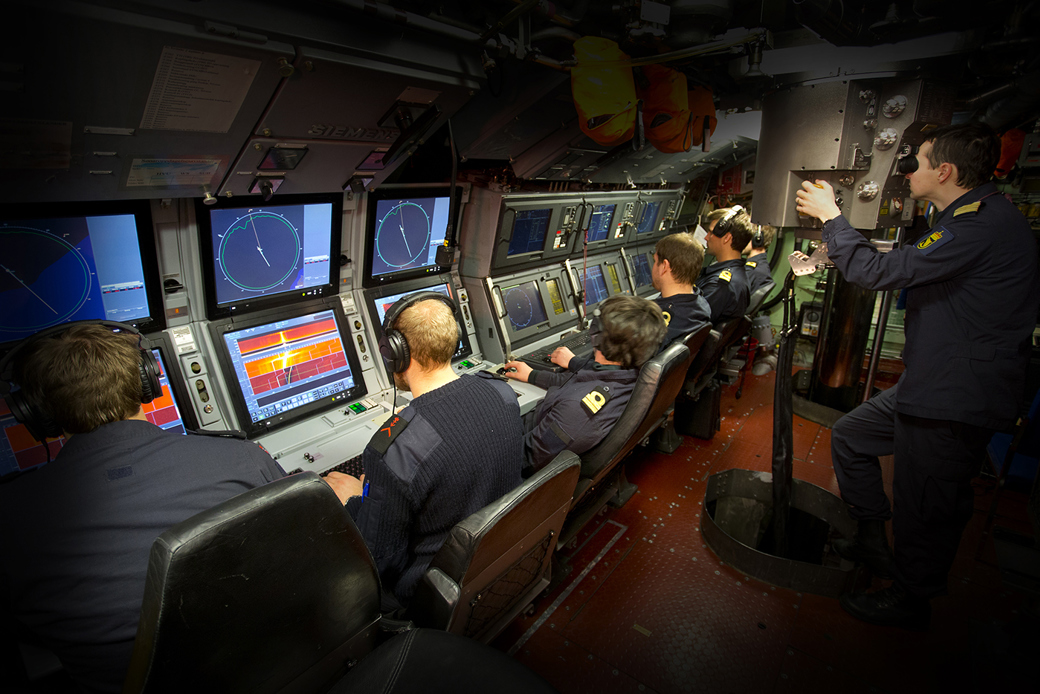 PROTEUS Submarine command team trainer (SCTT)
KONGSBERG has gained considerabe experience in submarine Command Team Trainers (CTTs) through its close relationship with the Royal Norwegian Navy's Ula Class submarine project.
PROTEUS Submarine CTTs also benefit from KONGSBERG's considerable experience in ASW and sonar simulation and stimulation. The PROTEUS Submarine CTT may be configured to represent the operations room in any class of submarine.
PROTEUS Submarine CTTs utilise the well-proven software from the generic PROTEUS ASTT.
The PROTEUS Submarine CTT can be linked to the PROTEUS Periscope simulator, and other HLA-compliant simulators, such as the KONGSBERG PROTEUS ASTT.
KONGSBERG experts in ASW training
During the Cold War, Norway guarded the gateway to the North Atlantic and, during that time, the Royal Norwegian Navy's submarines and maritime patrol aircraft crews became experts in anti-submarine warfare (ASW). KONGSBERG worked closely with Norway's ASW crews to develop very high quality training and operational tools for them to use. ASW tools included sonar simulators and stimulators, which stimulate real sonars at the hydrophone level. KONGSBERG also became world-leaders in building autonomous underwater vehicles (AUVs), thereby further enhancing the Company's sonar expertise.With its state-of-the-art sonar and ASW capabilities, and the mature Proteus Action Speed Tactical Trainer software, KONGSBERG was therefore the natural choice when the Royal Norwegian Navy required a Submarine Command Team Trainer (CTT) for use by its Ula Class submarine crews.
Training for the naval environment
To operate effectively and survive in the modern naval threat environment, submarine crews must understand how best to use their combat management systems, sensors, weapons, countermeasures and communications. However, many of the skills they require cannot be learnt in live training due to the expense, impracticality of using live weapons, and the risk of revealing tactics and procedures to ever watchful potential enemies.To address this training need, KONGSBERG has developed the PROTEUS Submarine CTT, which can be configured to represent a customer's specific class of submarine. This provides a realistic environment for submarine command teams to train to use their on-board systems to their best operational advantage, and to learn to work together as a highly professional team.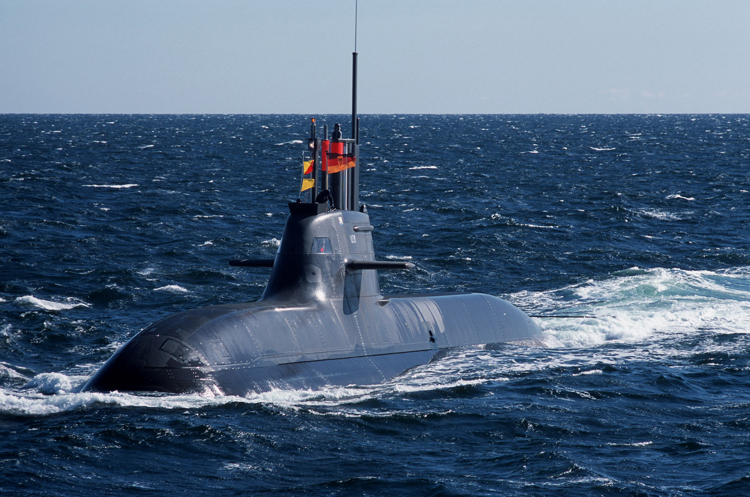 Features
Proven in operational training - provides low-risk, cost-effective training solution
Can be tailored to meet each user's specific training requirements
Runs on COTS PCs
HLA evolved compliant (IEEE1516.2010)
Can be federated with any other PROTEUS training system, or:
Kongsberg Maritime's K-Sim. Navigation training systems
Third party trainers using either an HLA or DIS interface
A long-term follow-on support contract available