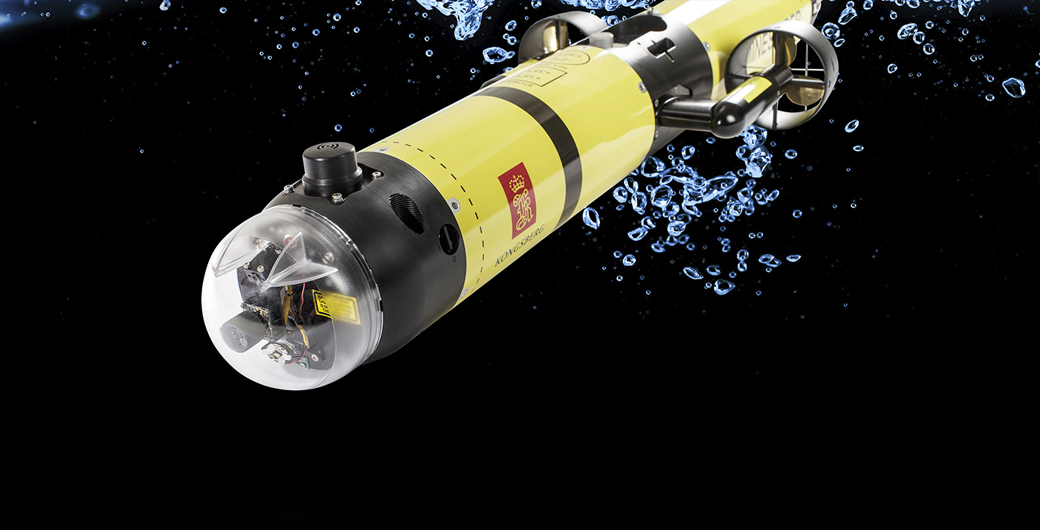 Minesniper Mk III
ONE-SHOT-MINE-DISPOSAL SYSTEM
The Minesniper Mk III is a light weight and low cost one-shot vehicle for rapid and efficient mine verification and /or neutralization.
The Minesniper system provides automatic navigation and reduces operator load by its intuitive operator interface.
The system has a modular design, allowing integration on different platforms.
The unique integration of the shaped charge in weapon version of the vehicle allows the energy beam to be fully focused, penetrate through the surface of the mine and ensure a high order detonation the explosives inside.
The Training and Inspection version of the vehicle provides the same handling and hydrodynamic performance as the weapon version of the weapon vehicle.
Software based simulation and training available on the target system or dedicated classroom hardware.
MINESNIPER Mk III WEAPON
Fast and manoeuvrable due to its midpoint location of thrusters. Sonar, LED lights and Video Camera for relocation and visualization of target. Safety and Arming Unit (SAU) with two safety pins and hydrostatic arming. Aft compartment with Li-Ion Battery Package and Fibre Bobbin. Mechanical interface for drop launch.
Minesniper has an integrated dual frequency transponder to support navigation based on dedicated acoustic positioning system and/or MMCM vessel sonar.
OPERATOR INTERFACE
The graphical user interface is designed to support logical work flow to the operator, with selection of mission, vehicle preparation and integrity check, preparation of weapon system and launch, and main screen providing camera tool, sonar tool, tactical tool, functions and information.
The Control Grip buttons enable fast and easy operation of main functions. The graphical user interface supports touch operation. The integrated Intercom system is used to communicate with deck operator.
The Camera tool provides information overlay and active target guidance. The Mission Log records screen and voice.
Deck equipment
Crane based Drop Launcher
Crane based Recovery Basket
Vehicle Handling Tool
Fibre Winch
Deck Interface Panel
Deck Control Unit
Inboard equipment
Console
Minesniper Control Unit
WAP Acoustic Positioning Unit
Storage racks (for vertical or horizontal storage)
Battery Charger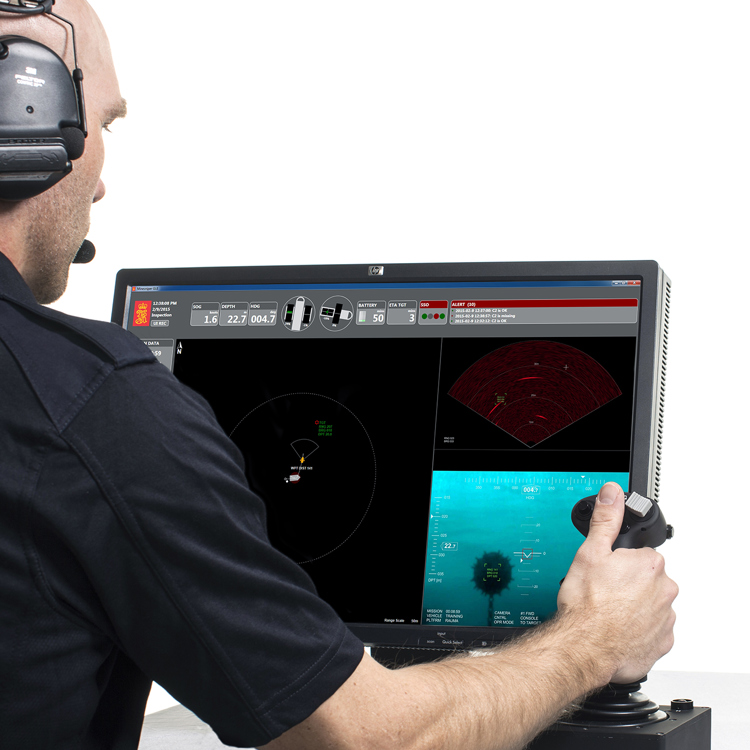 Features
Effective against moored, drifting, shallow water and bottom mines
Powerful shaped charge ensures high order detonation of any known mine
(Insensitive or Sensitive Munitions)
Ready to launch in 15 minutes
Fast and very manoeuvrable
GUI designed with Navy users
Control grip and touch screen operation
Ready for next-generation MMCM operations from unmanned standoff MMCM