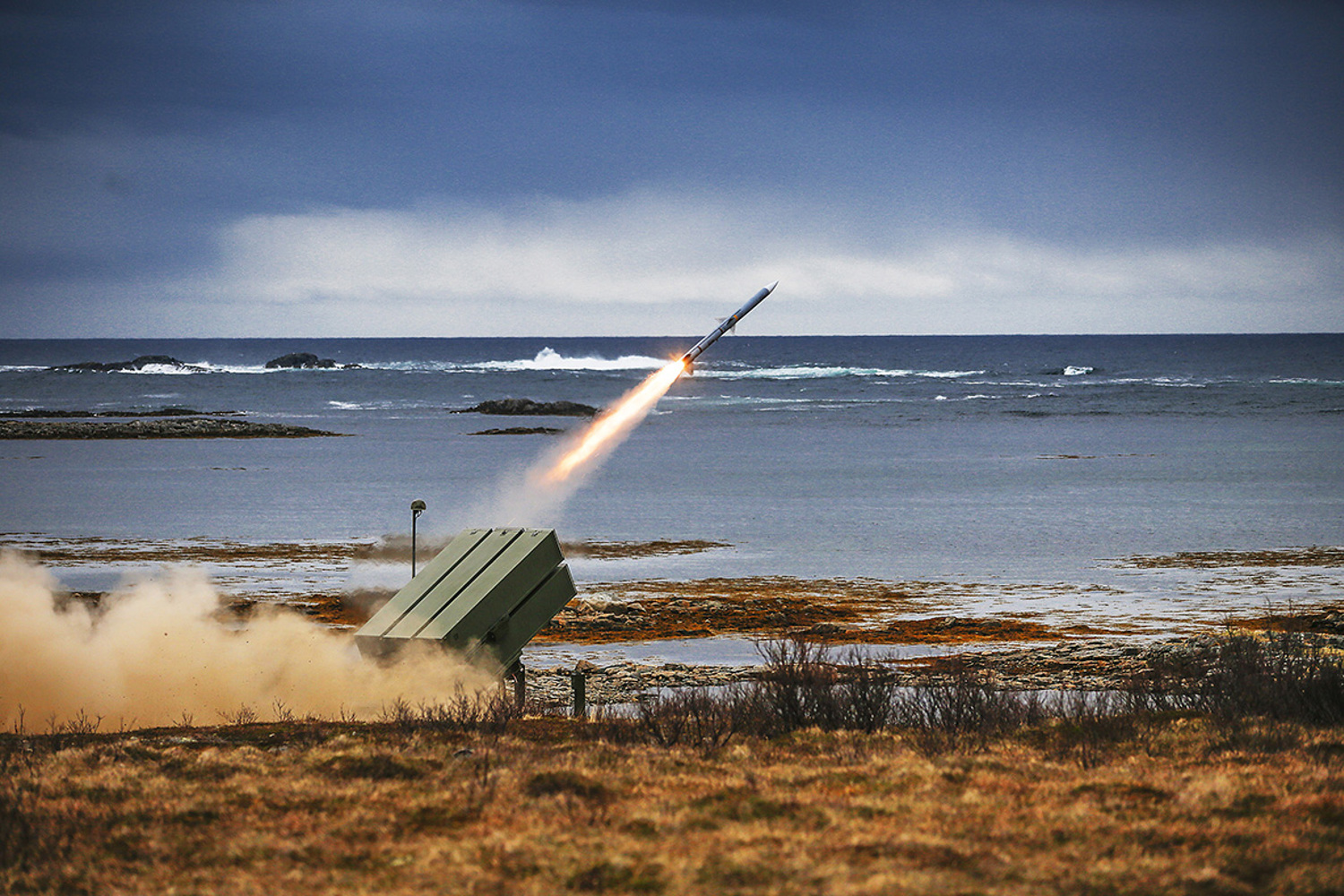 Multi-Missile Launcher
One Launcher – Different Missile Capabilities
The purpose of the NASAMS Multi-Missile Launcher is to transport, support and launch the Raytheon Family of Missiles; AIM-120 AMRAAM, AMRAAN ER and AIM 9X Sidewinder Block II missiles with different characteristics, all mounted on the same launch rail inside the protective canisters. One launcher (LCHR) permits rapid launching of up to six missiles against single or multiple airborne targets.
Raytheon Family of Missiles
AIM-120 AMRAAM B/C5/C7
- Active RF Missile
- Baseline missile in NASAMS
AMRAAM Extended Range (AMRAAM ER)
- Active RF missile with the same seeker as AIM-120 AMRAAM
AIM 9-X Sidewinder Block II
- IR Missile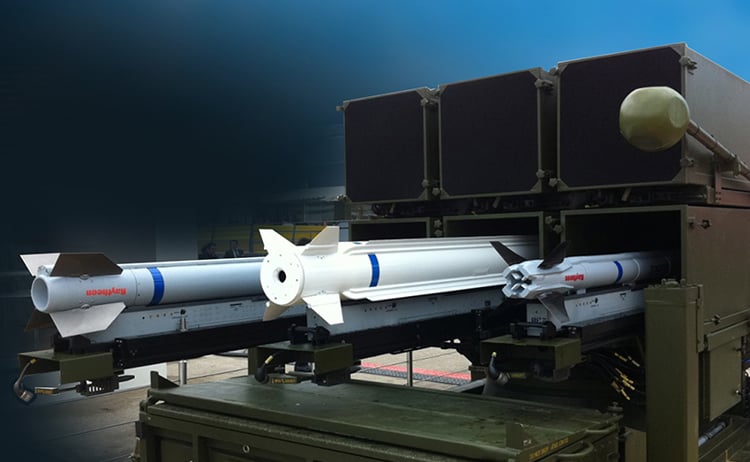 The low cost, robust, reliable and highly manoeuvrable LCHR provides 360° all-weather, day and night, missile launch capability. Under the remote control of the KONGSBERG Fire Distribution Center (FDC) Command & Control node, the LCHR facilitates rapid launching of missiles. It is the direct interface between the missiles and the FDC, transmitting target and guidance data before and during missile flight.
Features
Missile Mix – different capabilities
Operational Flexibility
6 Ready-to-Fire Missiles
Transmitting target and guidance data to the missile before and in-flight
Fielded and proven
Effective ILS and Maintenance
Low Life Cycle Cost
Transported by Truck/Rail/ Air/ Sea
More than 200 AMRAAMS have been launched from the NASAMS launcher