GT402 - Marine pressure transmitter
KONGSBERG / Autronica GT402 - Pressure transmitter for atmospheric pressure and level measurement on service tanks in the engine room.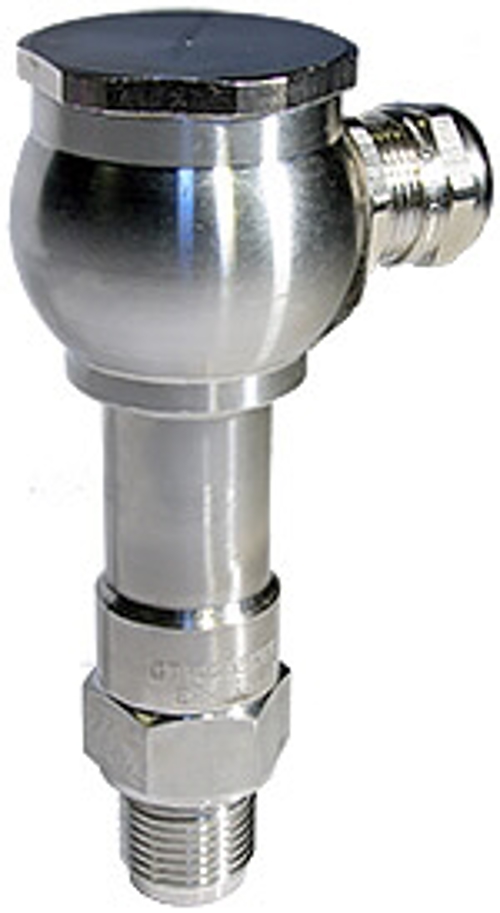 For level measurement on ballast / service tanks
The transmitter will measure static pressure from the liquid column. When the monitoring system has information about density and temperature, the contents (level) of the tank is easily calculated. The transmitter is mounted to the tank via a control valve.
For inert gas in cargo tanks
We deliver complete systems for cargo tank monitoring including a high accuracy level gauging radar GL-100. If the pressure transmitter is delivered as a part of this system, it is preferably installed on the radar adapter. A mantle cable connects the pressure transmitter and connection box of the radar.
Main specifications
Ranges : 0-60 bar gauge, 0-40 bar absolute
Accuracy : <±0.25% of fro></±0.25%>
Temperature drift : <±0.005% of fro °c></±0.005%>
Comp. temperature range : 0 to 60°C
Long term stability : <±0.3% of fro year></±0.3%>
Services and support
24/7 Technical support

Our 24/7 technical support team is there to help at any time, day or night, wherever your vessel is.

Conversions, retrofit and refit

We understand the importance of having the right parts, available in the right place, at the right time.

Training

Ensure that your crew is properly and thoroughly trained. This will reduce operational risk, downtime and maximise return on asset investment.