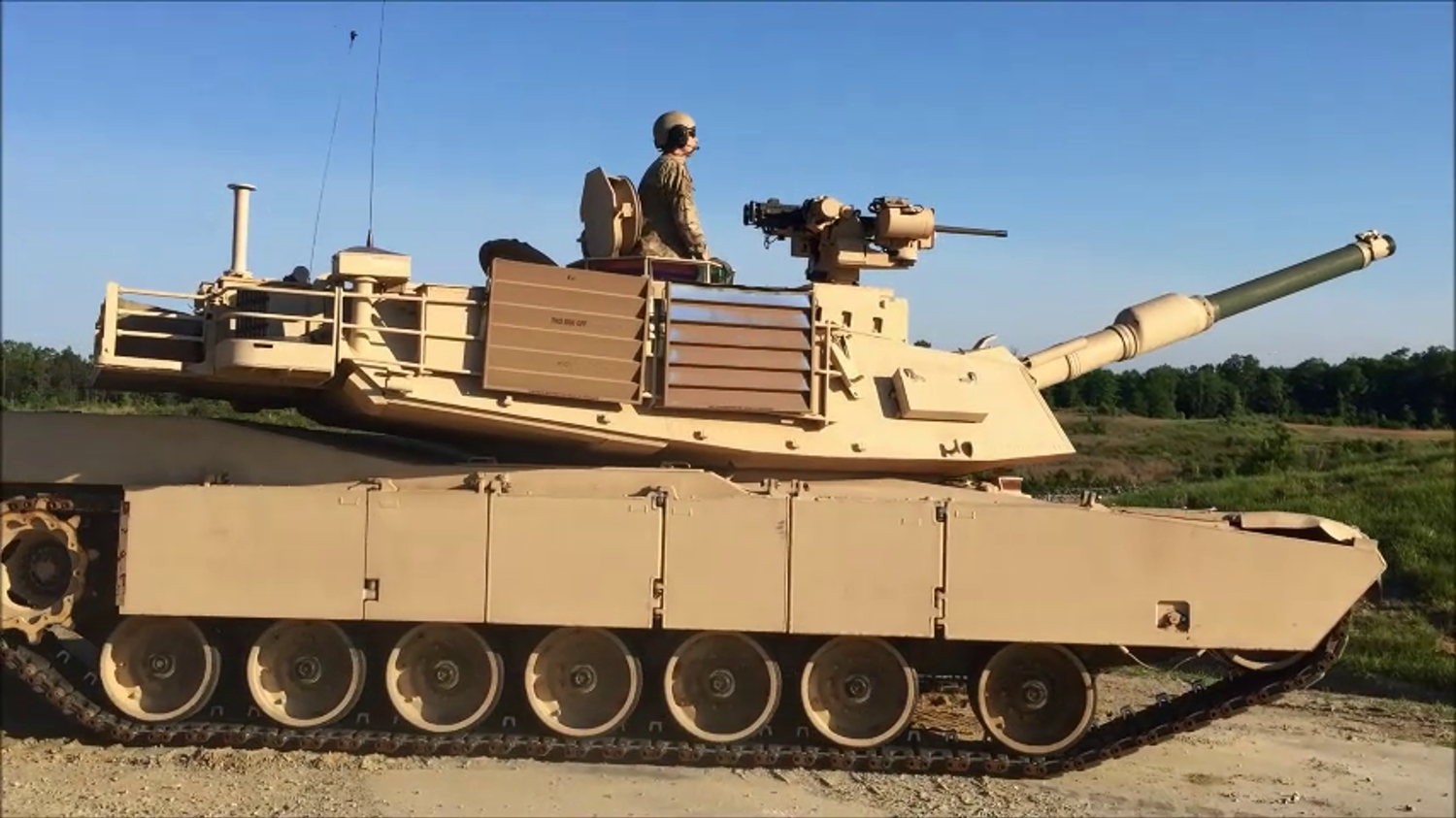 PROTECTOR RS4 Low Profile
The PROTECTOR RS4 Low Profile provides reduced signature and is integrated as a "turret on turret" solution on the US Army M1A2 Abrams Main Battle Tank.
The PROTECTOR RS4 Low Profile is a fully capable weapon system designed for small and medium caliber weapons. The system was developed as a "Turret on Turret" solution for the US Army M1A2 Abrams Main Battle Tank, with the objective to improve the tank commander's field of view (FOV) and provide safer command and control of the tank.
PROTECTOR RS4 Low Profile is and can be installed on any type of platform.
Reduced signature enhances operator's sight.
Detached Line of Sight (DLOS) enables the gunner to keep his sights on target, independent of ballistic solution for the weapon/ammo in use.
The fully stabilized system provides unmatched observation and engagement capabilities.
Thermal Imager with a dual field of view, autofocus and e-zoom.
Colour Daylight camera allows a wide field of view up to 45 degrees while observing, and more than 30 times optical magnified close-up view of the target area when identifying and engaging a long-distance target.
The eye-safe Laser Range Finder provides extremely accurate range measurements, providing the PROTECTOR first round on target capability.
Supports NATO standard M2 and M240 ammunition boxes for easy reload.
Easy to enter manual operation mode if required.