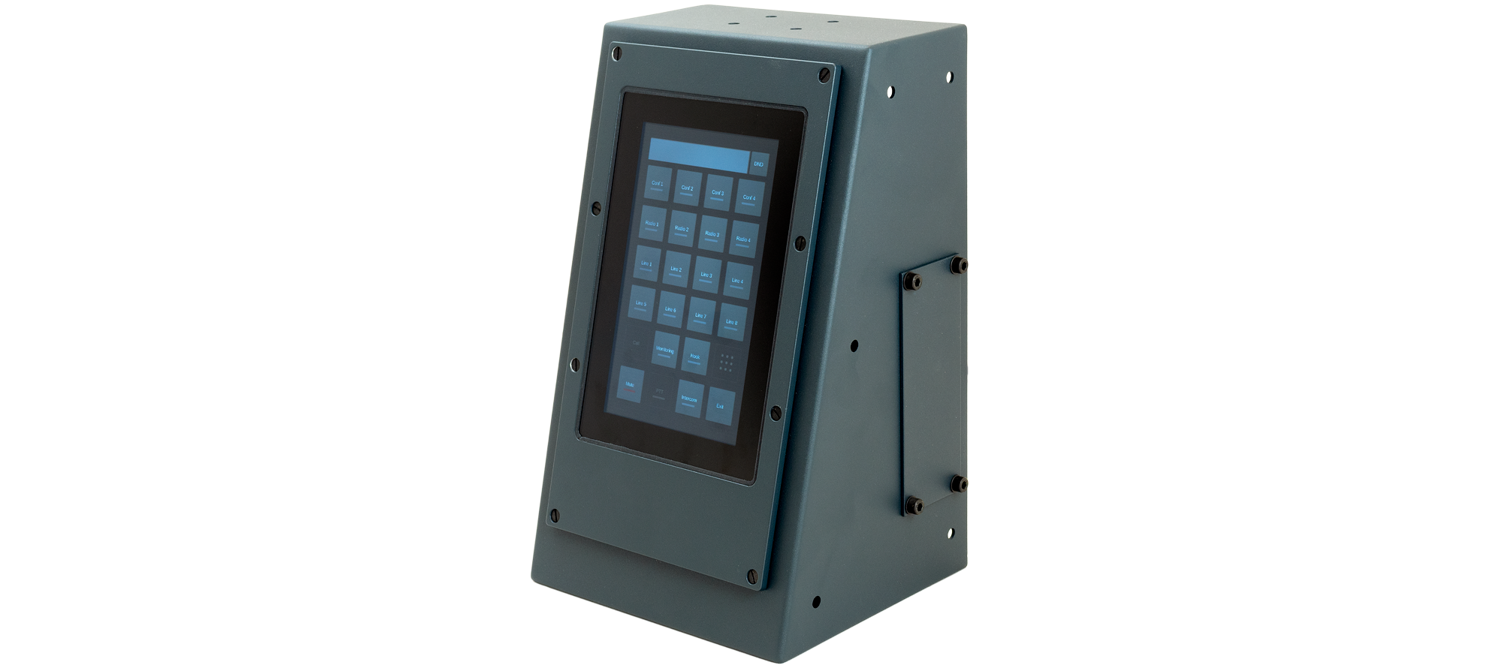 Multi line terminal - MLT600
The MLT600 is a digital multiline voice terminal directly attached and supported by the Tactical Router and Media Gateway (IPX600). It is designed to meet military environmental standards for harsh environment.
Product description
The MLT600 is designed to operate in an IPX600 network environment. It is connected to the IPX600 through Ethernet and gets power through PoE. The MLT600 serve subscribers with requirements for multiple subscriber facilities in an effective way. It can handle up to ten communication lines in parallel. The MLT600 monitor up to two communication lines, typically battle circuits or radio networks.
Features
Function as a VoIP-Telephone
Radio features:

Establish connections to Combat Net Radios
Monitoring of radio network

Battle Circuits:

Establish connections to Battle Circuits
Monitoring of Battle Circuits.

Intercom features:

Establish intercom connections between local MLT600.

Voice External Circuits:

Establish connections to external Voice circuits
Technical data
The MLT600 is connected to the IPX600 network via Ethernet Interface.
Power feed using PoE or by 12V.
Touchpad for use as a digital voice terminal.
Dedicated line keys, configurable for subscriber facilities.
Keys for monitoring and access to remote connected Combat Net Radios.
Keys for access to voice conference
Connector for one split headset.
Connector for external loudspeaker
References
The MLT600 is an integral part of KONGSBERG communication suite deployed in NASAMS Air Defence Systems.
How can I help you?
Contact Us
Kongsberg Defence & Aerospace AS Defence Communications Drengsrudbekken 12, NO-1371 Asker Norway