A larger ceremony with the contractor (Pob Entreprenør AS), suppliers and subcontractors was planned, but scaled down due to current health-regulations. Topping-out ceremonies are an age-old tradition that announces that progress is underway. It is a milestone and moment that is to be celebrated as the construction is nearing completion.
"I am thrilled to see the steady and professional progress made on a facility that is important for our division's future progress and growth. In a short few months, Cosmos will be equipped with state of the art technology for advanced space production, operated by the most capable team of space engineers and experts in the Nordics. Cosmos will consolidate Kongsberg Defence & Aerospace's position as leading technology company in the Norwegian space industry," says Harald Aarø, Executive Vice President, Space & Surveillance, KONGSBERG.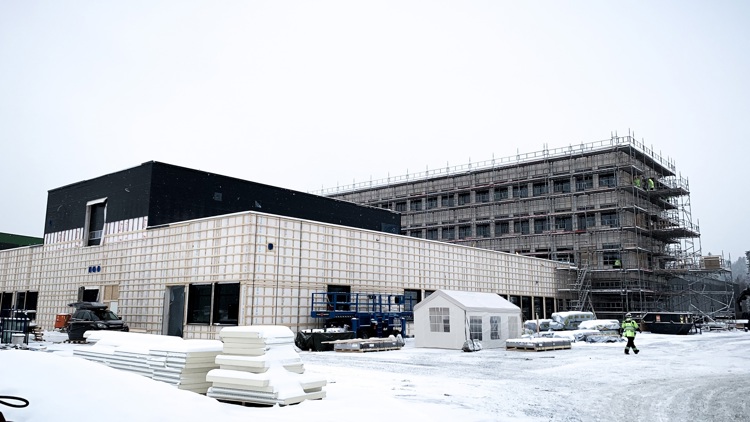 KONGSBERG will gather a majority of their space related activities at the new location. The 4 story facility, which will include a 2500m2 production facility and 3 floors of office space, will house approximately 100 employees. KONGSBERG and the Space & Surveillance division are steadily growing and is projected to continue into the future.
"This is a great day for us! We truly appreciate the collaboration with Kongsberg Technology Park, our contractor POB, all subcontractors, and our colleagues at our soon-to-be-neighbor the Arsenal. We are very impressed by how a complex construction-project like Cosmos is being administrated and organized across the different disciplines," says Christian Omholt, Director Strategic Projects, Space & Surveillance, KONGSBERG.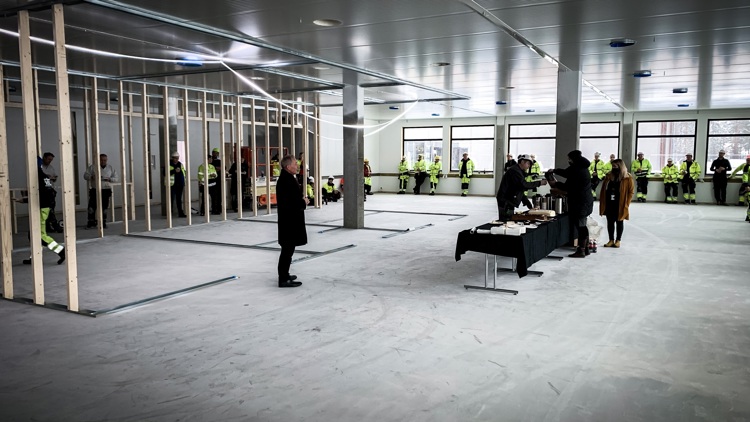 KONGSBERG is investing heavily in the space domain and there is a need of an advanced production facility. By building Cosmos next to the Arsenal is a strategic choice, creating a natural link between experts from Space and Surveillance and experts on materials used in the production of components used for F-35 and missiles.
Cosmos will further strengthen the city of Kongsberg's foundation of being Norway's leading driver in the development of technologically advanced industry. The groundbreaking ceremony for the new facility was held in June 2021 together with the Mayor of Kongsberg. When the Mayor was asked about what a new space facility would mean for the city, Sand was clear: "Potentially, it will create 100 new jobs! If my calculations are correct, 100 new industrial job positions in Kongsberg Technology Park will generate hundreds of new jobs in the area – and that makes a Mayor happy."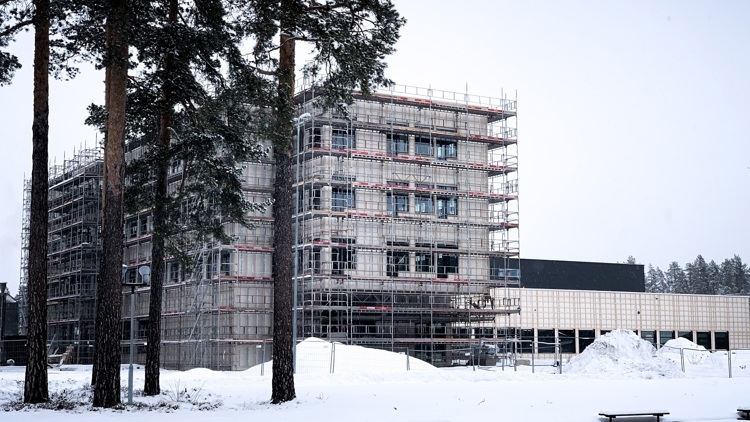 About the division
The Space and Surveillance activity of KONGSBERG delivers a broad spectrum of equipment, systems and services related to space and maritime surveillance customers in more than 40 countries.
The portfolio includes equipment and components for the European heavy-lift launchers Ariane 5 & 6, equipment for communication, navigation, earth observation satellites as well as scientific space probes and space exploration.
Galileo is Europe's answer to the American Global Positioning System (GPS), developed by the European Space Agency (ESA). Galileo provides global coverage relying on signals received on the ground from a frequency generator developed and produced by KONGSBERG. The operational support related to the Sentinel satellites for The Copernicus programme, The European Union and ESA's Earth observation programme, is also handled by our Space & Surveillance division. Space & Surveillance divison's role in these high profile initiatives contribute to KONGSBERG being the largest space company in the Nordic countries.
KONGSBERG's Space & Surveillance division is a world-leading supplier of satellite ground stations for downloading and processing satellite data, as well as a supplier of satellite services from ground stations at Svalbard in the Arctic, the Antarctic and numerous other locations.
Space innovation has become an important industry on a global level. KONGSBERG is today present in every part of the VALUE chain – from launch, satellites and space probes, to the download and use of satellite data.