With this achievement, the KONGSBERG F135 Maintenance, Repair, Overhaul and Upgrade (MRO&U) facility in Norway becomes the second fully operational F135 engine depot outside of the United States.
"This F135 MRO&U capability brings significant industry opportunities to Norway and shows KONGSBERG's increased commitment to the F-35 program," said Eirik Lie, President Kongsberg Defence & Aerospace. "Together with our partners, we will create a leading technical environment at Rygge, supporting jobs to the benefit of the program."
The regional capability will support F-35 operators in the region under the F-35's Global Support Solution. With the declaration of IDC, the Norwegian depot will immediately begin maintenance repairs for the F135 engine fleet, providing increased capacity to the global F135 MRO&U network. The facility is tailored to support the MRO&U work and testing of the F135 engine.
"We congratulate the Kongsberg Aviation Maintenance team on reaching this critical sustainment milestone for the F135 engine," said Andre McMillian, Vice President, Pratt & Whitney Military Engines Sustainment Operations. "The activation of the Norway depot will increase capacity to the global F135 MRO&U network and ensure additional capability for our allies. Standing up the regional MRO&U depots is an integral part of the enterprise's strategy to assure sustainment readiness across the F135 MRO&U network to exceed program requirements."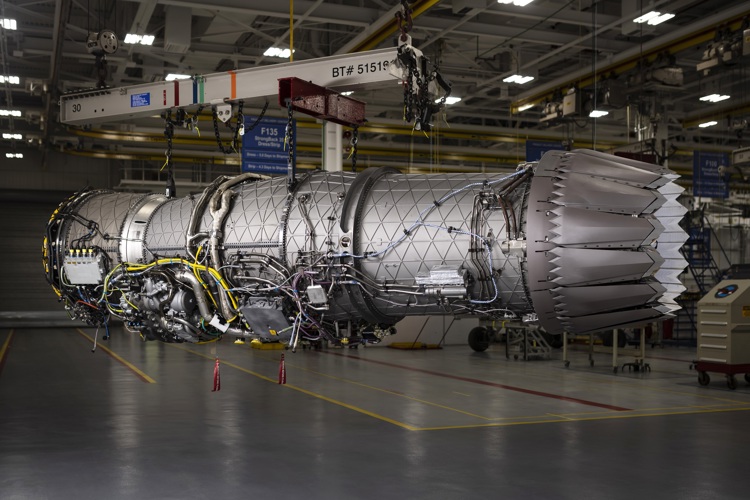 "This is a product of collaboration between the Norwegian Ministry of Defence, the F-35 Joint Program Office, KONGSBERG, and Pratt & Whitney," said Atle Wøllo, President, Kongsberg Aviation Maintenance Services AS. "We are therefore very proud to achieve the Initial Depot Capability milestone today and look forward to further developing the F135 engine depot with all of our partners in supporting the F-35 community."
Norwegian Minister of Defence, Odd Roger Enoksen, added: "It is a sincere pleasure to learn that the Norwegian F135 Maintenance, Repair, Overhaul & Upgrade facility at Rygge Air Base successfully achieved the Initial Depot Capability milestone. This is a significant event and an important milestone for Norway and the global F-35 partnership. Additionally, this brings opportunities to the Norwegian defense industry and adds weight to our ambition to be a highly competent and trustworthy partner within the F- 35 programme. I also would like to extend my sincere gratitude to the involved partners that have, under the supervision of the F-35 Joint Program Office, made this achievement possible as a team."