NanoAvionics is a leading smallsat mission integrator and bus manufacturer with significant global growth in recent years, including expansions into the United Kingdom and the United States. With more than 150 employees the company has contributed to 120 missions and commercial satellite projects, with customers ranging from national space agencies to universities such as UNSW Sydney and companies such as Thales Alenia Space, Aurora Insight, the Dubai Electricity & Water Authority, SEN and others.
"The agreement to acquire NanoAvionics represents a game changer for KONGSBERG's space ambitions. By acquiring NanoAvionics KONGSBERG expands its portfolio to also have products and technology for designing and manufacturing small satellites. KONGSBERG is the Nordic region's largest industrial space company and a global leader in maritime surveillance. We have clear ambitions to grow further and with this acquisition we are taking the next step both for us and for Norwegian space industry," says Geir Håøy, CEO of KONGSBERG.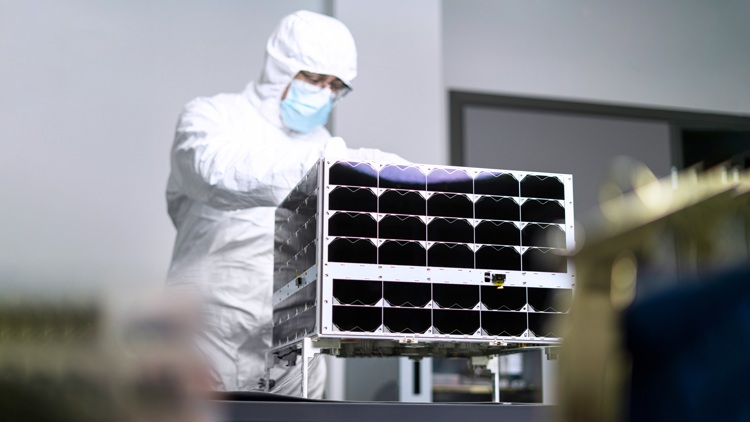 KONGSBERG will acquire in total 77 per cent of the company. Current majority owner AST & Science will divest all its shares, while the management of NanoAvionics will retain 23 per cent of the company. The parties have agreed upon an enterprise value of EUR 65 million (100 per cent basis). Management and leadership structure of NanoAvionics under CEO Vytenis Buzas and CCO Linas Sargautis, both founders of the company, will remain unchanged. KONGSBERG and NanoAvionics plan to close the transaction following the conclusion of customary closing conditions including any required regulatory reviews.
"Joining forces with KONGSBERG, one of the most respected names in the defence, maritime and space domain, further strengthens and broadens our position in the NewSpace sector and provides us access to new markets. It is the right timing and a perfect match for our companies to consolidate our expertise and create a world class space company which will be a leading prime contractor for small satellite missions," says Vytenis J. Buzas, founder and CEO of NanoAvionics.
Complementary technology and market positions
The two companies have complementary technology and positions in the space value chain. NanoAvionics is a leader in the Smallsat segment as a mission integrator and bus manufacturer, whilst KONGSBERG is an established provider of spacecraft subsystems, and through Kongsberg Satellite Services the world-leading supplier of satellite ground stations for downloading and processing satellite data.
NanoAvionics has customers in more than 40 countries across Asia, Europe and the Americas, complementing KONGSBERG's global positions in both the traditional space segment and new space.
"By joining forces NanoAvionics and KONGSBERG will be able to provide cost efficient solutions and services for customers, from manufacturing, payload production and integration, to launch services, and mission control and data processing. The market for small satellite constellations will increase going forward, within commercial, security and defence segments. NanoAvionics has a strong proven track record, and we look forward to working closely with this talented team," says Eirik Lie, President of Kongsberg Defence & Aerospace.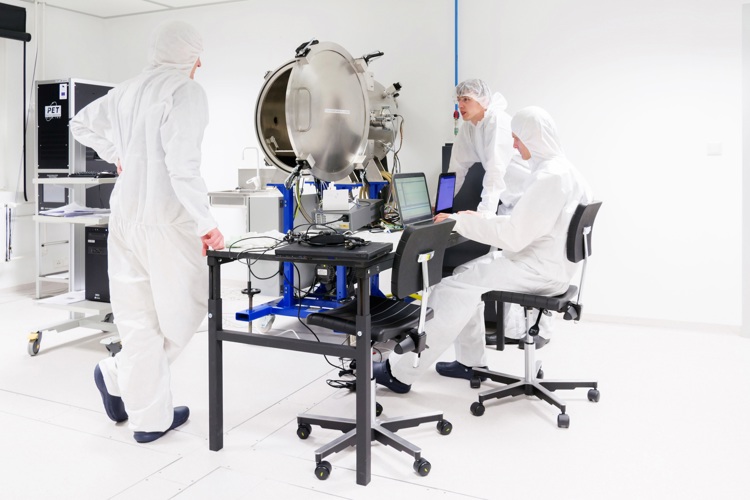 Delivering on Norwegian space ambitions
The planned acquisition is in line with KONGSBERG's strategic priorities to grow in the space technology sector and Norway's space ambitions. In April KONGSBERG announced the procurement of three microsatellites from NanoAvionics as a first step of establishing Norway's first satellite constellation with unique and world-leading capabilities. On July 5 of this year KONGSBERG will open a new 6,000 square meter building, with specialized facilities for the development and production of products to be launched into space.
"Norway is a leader in the domain of maritime surveillance in the high north. The planned acquisition incorporates world class small satellite technology into our portfolio enabling further advances in surveillance and other key strategic capacities. NanoAvionics, along with our existing space portfolio and the development of the Andøya Space Port means Norway now has leading positions across the entire value chain," says Lie.
Contact:


Ronny Lie

Chief Communication Officer

Kongsberg Gruppen ASA

(+47) 91 61 07 98

ronny.lie@kog.kongsberg.com

Vaida Karaliūnaitė


Chief Marketing Officer

NanoAvionics

(+370) 618 560 72

vaida@nanoavionics.com