KONGSBERG has partnered with Bohemia Interactive Simulations (BISim), a global software company at the forefront of simulation and training solutions for defence and civilian organizations, to jointly develop simulation solutions for the KONGSBERG family of PROTECTOR Remote Weapon Systems, which includes Remote stations and Remote Turrets.
During I/ITSEC 2021, KONGSBERG is making the world premiere of our CORE™ Training Simulator, which uses BISim's VBS4 for standard classroom-based simulator training and in-vehicle training available directly on the PROTECTOR systems. With KONGSBERG's in-vehicle solution, users can train anytime — while parked inside a base, during a field exercise, before a live fire exercise, or while deployed anywhere, worldwide.
"The CORE™ Training Simulator sets a new standard for training simulators by enabling training on actual PROTECTOR systems with simulated scenarios," says Pia Andersen, Program Director Through Life Support, Land Systems, KONGSBERG. "Because you are using real equipment, training with control grips and interacting with buttons, this approach to training improves and strengthens muscle memory. Combined with the stunningly realistic virtual world provided by VBS4, it's also more engaging, which improves knowledge retention and drives behavioural change."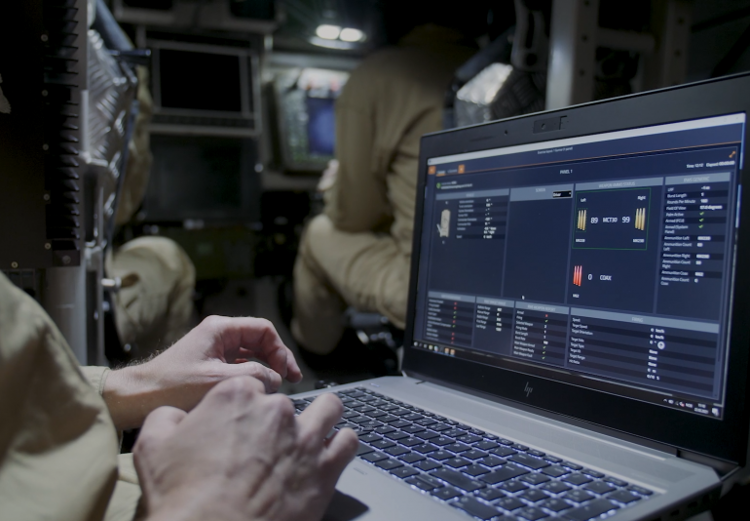 Since the CORE™ Training Simulator uses the real software of the PROTECTOR system, KONGSBERG's VBS4 simulation of the remote weapon systems uses real ballistics and ammunition data, and wind conditions, elevation and lead angle will behave similarly in both simulation training and live mode operations. With the flick of a switch, the crew can enable training mode within the vehicle so the gunner can practice firing procedures without the use of live ammunition. Once they have addressed any issues in virtual training, they can quickly switch back to live firing mode to continue with their field exercise.
"KONGBERG's CORE™ Training Simulator is an excellent example of how integrators can leverage VBS4 to extend virtual training outside the classroom, delivering synthetic training whenever and wherever needed," says Craig Turner, BISim Business Development Director EMEA. "Not only does virtual training allow KONGSBERG's customers to save on costs of fuel, ammunition and maintenance, it also facilitates continuous training from home base to theater of operations."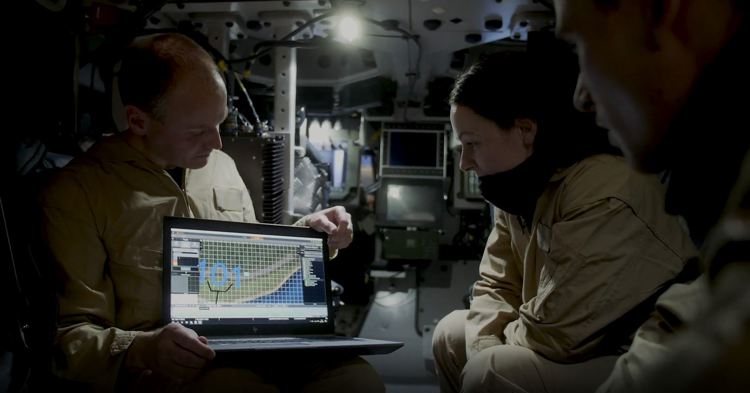 KONGSBERG's CORE™ Training Simulator also includes a VBS Instructor Operating System (IOS) that allows instructors to monitor multiple trainees, observing operator system interactions during the live training sessions, including aiming technique, observation technique, weapon settings, and much more. In addition to allowing monitoring of the exercise, the VBS IOS allows instructors to create new scenarios, edit scenarios live and conduct after action reviews.
The system is scalable, moving from individual training to full crew training to networked classroom collective training. KONGSBERG is working to extend the system to platoon level training by networking real vehicles.
"A major advantage of using VBS4 is its VBS World Server - a server that enables us to provide our customers with the ability to conduct training anywhere in the world. And when you have the embedded trainer integrated in the vehicle, you can train instantly and at any time," says Andreas Ulven Holmen, Training Manager, Land Systems, KONGSBERG.
KONGSBERG will provide demonstrations as a partner at BISim's booth #1071 at the event.