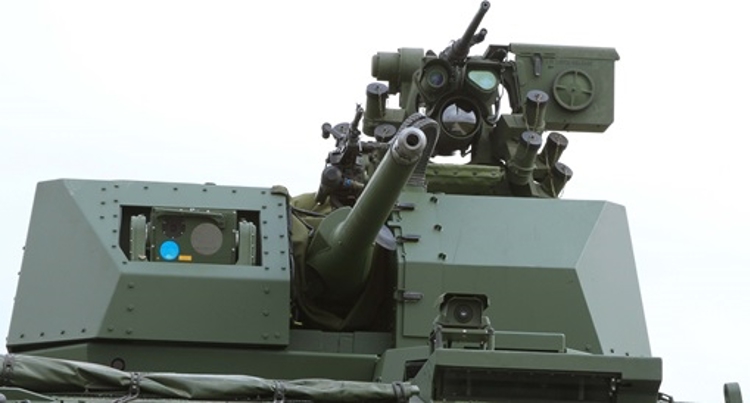 "This is a unique opportunity for KONGSBERG. Demonstrating our latest innovation in one of the largest markets in the world on Tata Motors WhAP (Wheeled Armoured Platform) provides a fantastic start in entering this market," says Espen Henriksen, President of Kongsberg Protech Systems.
KONGSBERG's PROTECTOR MCT-30R is the latest extension to the KONGSBERG PROTECTOR RWS family of products, which includes the PROTECTOR SuperLite, PROTECTOR Lite, PROTECTOR M151/CROWS and PROTECTOR DRWS. To date more than 17.000 RWS systems have been delivered to 17 countries worldwide, and remains the leading remote weapon system on the market.
The PROTECTOR MCT-30R is truly a 'best of breed' product combining decades of experience and innovation. The system has proved itself during extensive test activities in Norway, Europe, US, and the Middle East. PROTECTOR MCT-30R is the result of an intensive effort to provide a system with exceptional lethality and precision, high reliability and innovative technology to address the operational and functional requirements of today's armoured platforms.
A Commander's Independent Weapon Station (CIWS) with an integrated Javelin Missile launcher will be integrated on the MCT-30R as part of the exhibition.
The PROTECTOR MCT-30R and M151 Remote Weapon Stations can be seen at TATA Motors Ltd Hall 10.
KONGSBERG are exhibiting in Hall 14, stand 14.25
For further information contact:
Espen Henriksen
President of Kongsberg Protech Systems
espen.henriksen@kongsberg.com