"Our operations in the Oslo area were previously divided on a number of different locations. Now we are gathering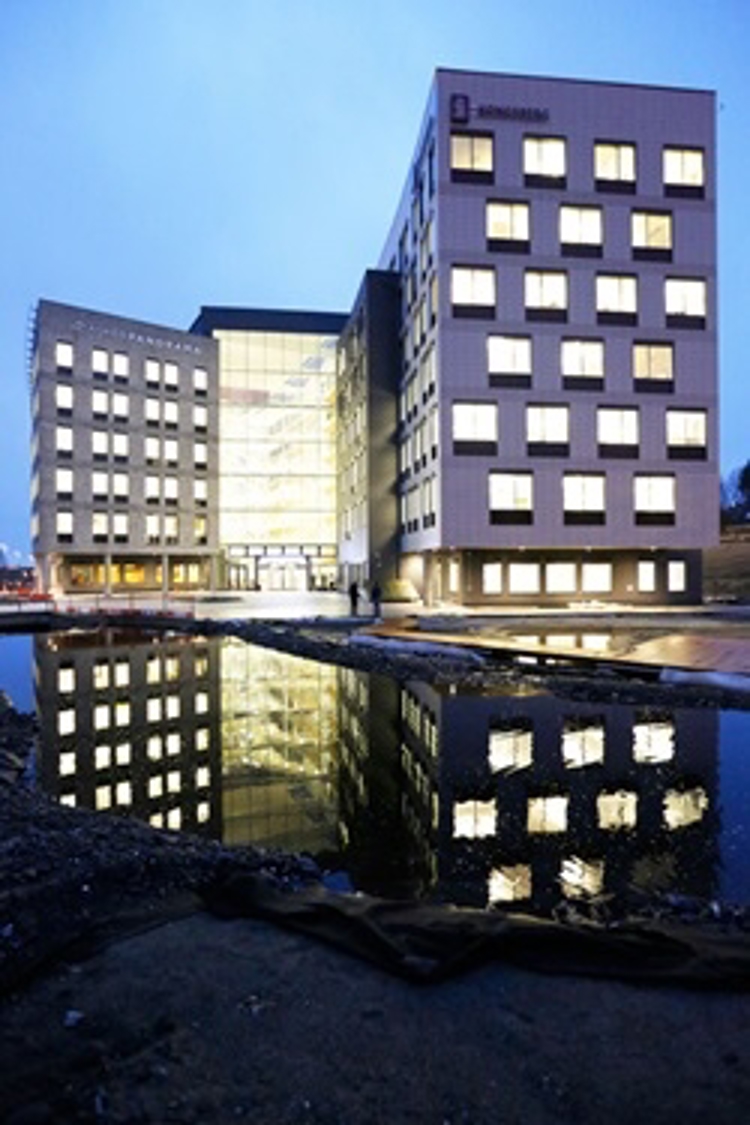 all of our employees in the region under the same roof, further improving our efficiency. At the same time, this relocation will help us continue on the steep growth we have seen in this business area since it was established in 2010", points out Pål Helsing, President of Kongsberg Maritime Oil & Gas Technologies.
According to the cluster organisation Subsea Valley, the cluster between Fornebu and Drammen currently includes some 200 enterprises that represent nearly 57 000 workplaces and roughly NOK 111 billion in sales. The cluster organisation estimates that it has a market share in excess of 70 per cent of the global market for subsea technology.
"The choice of Asker was primarily motivated by the needs of our oil and gas operations. At the same time we wanted this building to serve as the base for our other activities in the Oslo and Akershus area, more specifically, our military communications operations that have been located at Billingstad and parts of our Protector development unit. Roughly 130 of those who moved to the new building in Asker are employed by Kongsberg Defence Communication and Kongsberg Protech Systems", adds KONGSBERG's Chief Executive Officer Walter Qvam.
"In addition to the roughly 330 who moved into the building at this point in time, we have room for another 120 employees, ensuring that we have the capacity for further growth", continues Qvam.
Qvam expects that locating employees in the same place in Asker will offer a variety of pay-offs for the Group.
"As a technology enterprise, we are intently focused on innovation. It is a known fact that close proximity is conducive to innovation. By bringing all these businesses together in Asker, we achieve a better platform for our further development as well as for achieving economies of scale across the Group.
"Our focus on innovative solutions for the Oil and Gas industry has brought good results, and we are currently a world leader in real-time decision-making support for drilling operations. Our defence communications solutions and our weapon control technology are also global leaders. I have great expectations of what will happen when so many talented KONGSBERG people are gathered together in such a functional building", comments Qvam.
For further information, please contact:
Pål Helsing, President, Kongsberg Oil & Gas Technologies, 476-12564,
Ingunn Kolltveit, Marketing and Communication Manager, Kongsberg Oil & Gas Technologies, 406-06999,