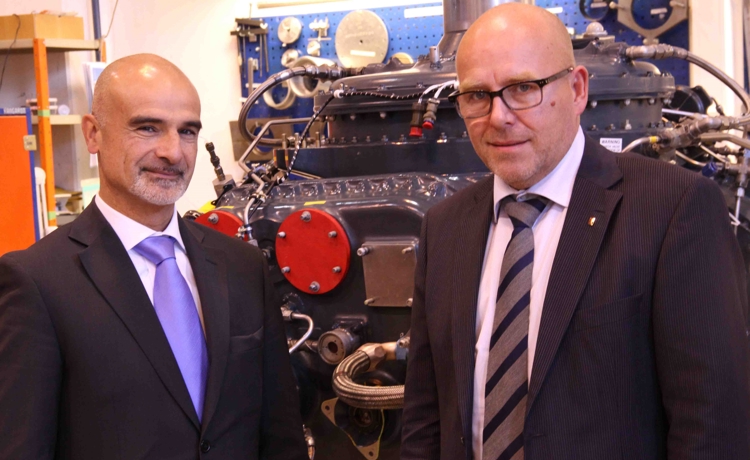 Should AgustaWestland win with their AW101 candidate, this new agreement will expand significantly the long-term helicopter activities at KONGSBERG. With the new agreement, the helicopter activity has a potential for 150-200 MNOK in yearly revenues and secures 50 jobs for approximately 30 years.
On the existing Sea King, KONGSBERG has already for 30 years been responsible for maintenance of the helicopters drive line (rotorheads and gearboxes). The new agreement with AgustaWestland represents an expansion of tasks and development in connection with maintenance and test of rotorheads and gearboxes for the AW101 helicopter.
Furthermore the agreement includes transfer of technology for advanced test equipment facilitating full-functional testing of gearboxes and other new technologies in helicopter maintenance. With the new test equipment in house, it opens for new possibilities to maintain other gearboxes in the AgustaWestland portfolio, amongst others for the NH-90. In 2011, KONGSBERG signed an agreement with AgustaWestland to maintain the gearboxes on the NH-90`s in supply for the Nordic countries (totaling 52 helicopters).
For further information, please contact:
Terje Bråthen, Executive Vice President, Kongsberg Defence Systems, mobile +47 9055 7641