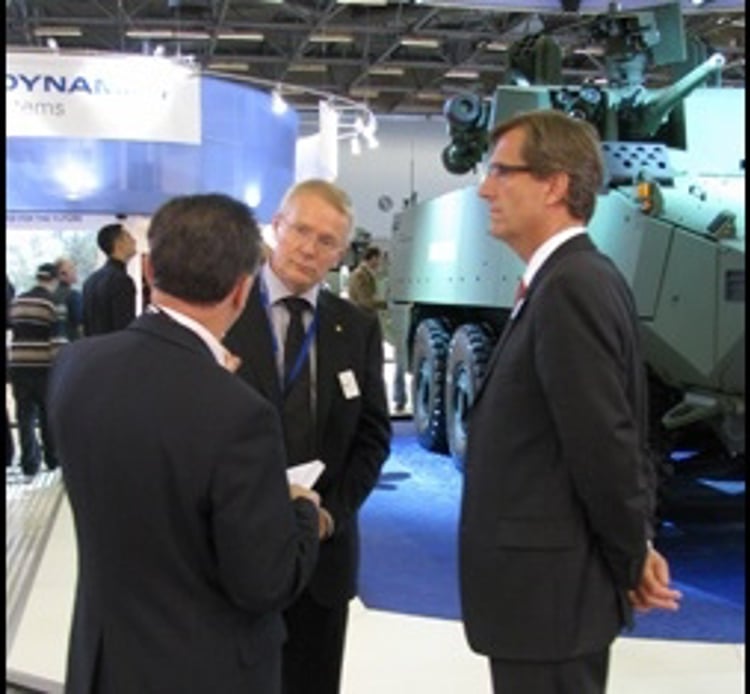 KONGSBERG's largest remote weapon station (RWS), the PROTECTOR Medium Caliber RWS, was presented for the first time to the European market at Eurosatory 2010.
One model was unveiled at General Dynamic's stand mounted on Mowag's new Piranha Class 5 wheeled armoured vehicle. The second model was showcased at the Finnish defence industry company Patria's stand, mounted on Patria's Armoured Modular Vehicle.Unique features
Rune Werner, Executive Vice President at Kongsberg Protech Systems, explains the unique features of this new member of the PROTECTOR family:"PROTECTOR MC RWS is a light weight turret solution with a flexible structure that can be tailored to meet specific vehicle signature and protection requirements. The medium caliber cannon and coaxial machine gun combined with optional non-lethal effects provides the vehicle crew the necessary tools to engage in a wide spectrum of situations and to conduct Escalation of Force." Being a world leader in remote weapon stations, KONGSBERG had a total of 17 PROTECTOR models exhibited at various stands. In addition, KONGSBERG showcased army command and control information systems, defence communications and its world leading air defence system, NASAMS.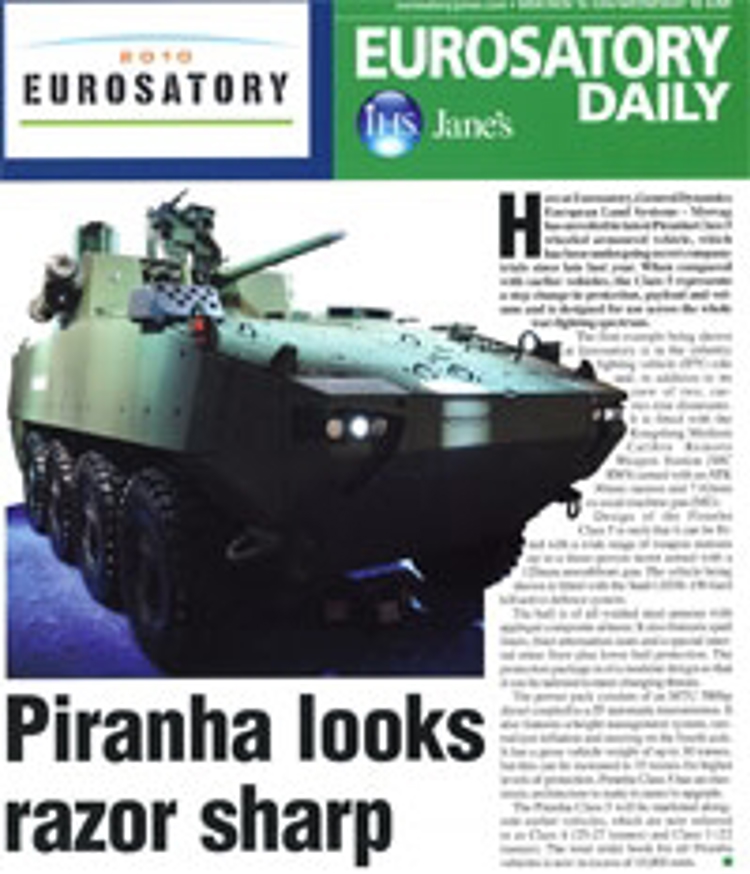 Defence leading technological innovation
"In many areas, what drives technology forward is the defence and aerospace industry," says Walter Qvam, CEO of KONGSBERG. "If you are working with these technology areas, I cannot imagine many larger gatherings of technology innovation than what you will find exhibited here."
Mr. Qvam, who visited Eurosatory for a couple of days, explains that important products which KONGSBERG now is selling to the civilian market, had their early start as applications in the defence and aerospace markets. KONGSBERG has also benefited from combinations of its products from their maritime activities with their defence activities. "Thus, it is definitively an advantage for a high-tech company like KONGSBERG that we utilize technology synergies across our corporation," he says.Eurosatory, the world's premiere defence exhibition, was held in Paris 14-18 June 2010. It is one of the most important meeting places for people in the defence industry and showcases the newest trends and developments in the industry.