Kongsberg Gruppen ASA (KONGSBERG) has won a contract with Lockheed Martin Aeronautics for delivery of components to the fighter aircraft F-35.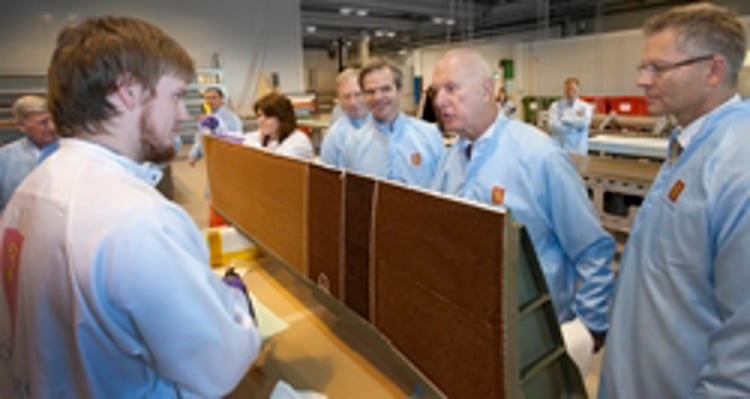 The contract involves deliveries of composite and titan components to the aircraft's tailfin rudders, and is worth NOK 270 million for deliveries to 62 carrier version aircrafts.
The agreement is an extension of an existing framework agreement signed in 2008, which now also includes the aircraft carrier version of the F-35 (Joint Strike Fighter). The framework agreement has the potential for production of composite parts up to 3 200 F-35s. F-35 is Norway's planned new fighter replacing the F-16.
"We now have agreements on production of parts to all three versions of the F-35, which confirms that we have managed to establish a world-leading unit for advance composite production. Deliveries to the aircraft are under strict requirements for quality, and I am very satisfied that we meet those requirements," says Harald Ånnestad, President for Kongsberg Defence Systems.
For further information, please contact:
Harald Ånnestad, President, Kongsberg Defence Systems, (+47) 32 28 89 71.
KONGSBERG (OSE Ticker: KOG) is an international, knowledge-based group that supplies high-technology systems and solutions to customers engaged in the oil and gas industry, the merchant marine, and the defence and aerospace industries. In 2009, KONGSBERG had a Turnover of NOK 13.8 billion, and the Group had 5 423 employees in more than 25 countries.