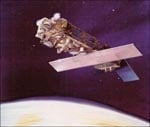 The European earth observation satellite Envisat was launched from French Guyana on the night of 1 March. The craft is carrying high-technology equipment from Kongsberg Defence & Aerospace.
Kongsberg Defence & Aerospace (KDA) supplied electro-optical systems for one of the instruments (MIPAS) on the satellite. The instrument is designed to measure 20 different atmospheric gases. "It will still be a few weeks before the instrument is turned on. We are eager to see whether the reports work and the data starts to pour in", comments Contract Manager Jon E. Jon Kvistedal in the profit centre Aerospace Activities at Kongsberg Defence & Aerospace.
The satellite will be an important source of environmental and climate data. It is the largest, most complex earth observation satellite launched into space thus far. The 10 earth observation sensors deployed on the satellite will map the Earth's atmosphere, oceans, sea ice and land areas. The satellite weighs more than 8 tonnes and is 10.5 metres long.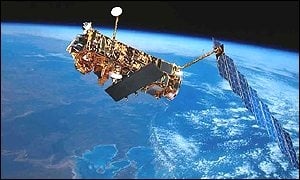 About half the satellite`s specially designed panels were made in KDA's composite building. They constitute the 'outer skin' of the unit carrying the instruments. The standards applied to this type of production are extremely rigid, proving once again that Kongsberg Gruppen delivers world-class products. "The fact that we delivered the electro-optical equipment for MIPAS with flying colours, resulted inter alia in the company landing a contract for similar equipment for three new satellites (METOP)", smiles Jon E. Kvistedal.
The recently established company Kongsberg Satellite Services is also involved in the Envisat programme. The company has its own satellite station on Svalbard to download all the data produced during the launch and immediately afterwards. The data is subsequently transmitted to Kongsberg Satellite Services in Tromsø for further processing.