INDO PACIFIC International Maritime Exposition
International Convention Centre, Sydney, Australia
INDO PACIFIC 2022 International Maritime Exposition is a global business event, attracting senior merchant marine, shore services, maritime and defence industry, military and government decision-makers from around the world.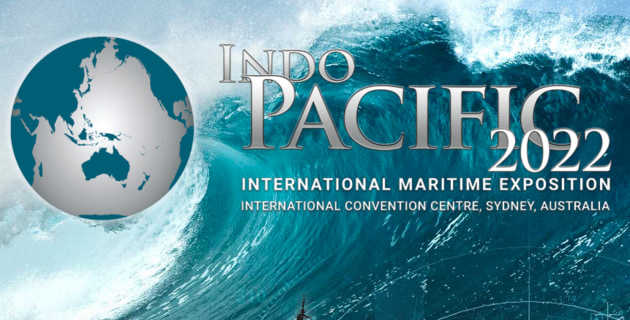 About INDO PACIFIC:
The INDO PACIFIC 2022 International Maritime Exposition is your gateway to an Australian and regional marketplace with dynamic fleet acquisition and equipment programs underway.
The Royal Australian Navy (RAN) is acquiring or planning to introduce 29 major new vessels, including a fleet of nuclear-powered submarines, nine Hunter-class frigates and 12 Arafura-class offshore patrol vessels. Upgrades to existing platforms will include an enhanced long-range strike capability, along with associated electronics and communications systems, sensors and munitions.
Other navies of the Indo Pacific region are embarking upon similar upgrades, with many acquiring or seeking to acquire new vessels and aircraft, patrol boats, submarines, landing craft, frigates and supporting systems.
Previously known as PACIFIC International Maritime Exposition, in 2020 the event became INDO PACIFIC in order to more closely reflect Australia's regional stance.
INDO PACIFIC 2022 will be the 12th iteration of this internationally renowned event, which in 2019 attracted:
657 participating exhibitor companies from 22 nations
182 industry, government, defence and scientific delegations from 48 nations, including 45 international naval delegations and 21 Chief of Navy counterparts from across the region
48 major conferences, symposia and forums
21,241 attendances across three days
You can find more information about the event here. (Please note that this is an external page).