HEMUS
International Fair Plovdiv, Bulgaria
On the crossroad between the East and the West, the North and the South, "HEMUS" (International Defence Equipment And Services Exhibition) , the biggest Bulgarian International Defence and Security Exhibition, offers unique opportunities for matching the interests of the Governmental Institutions, National Armed Forces, Bulgarian Defence Industry, European and International companies, Scientific institutions and Academia.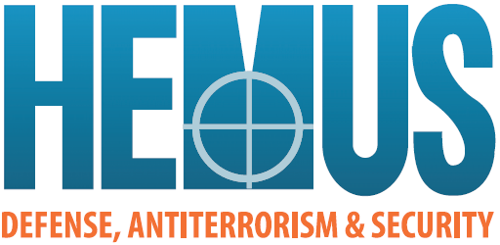 Over the course of its over 25 year existence, the Exhibition has pursued and achieved its main goal - to give an impetus to the development of the Defence Industry, providing the manufacturers and business people a focal point to showcase armaments and combat equipment along with the whole spectrum of defence assets. The Forum creates opportunities for the establishment of joint-venture enterprises, maintenance and repair activities and joint innovative Research & Development projects in the area of defence and security.
You can find more information about the event here. (Please note that this is an external page).
Visit us at stand V-6 / Outdoor