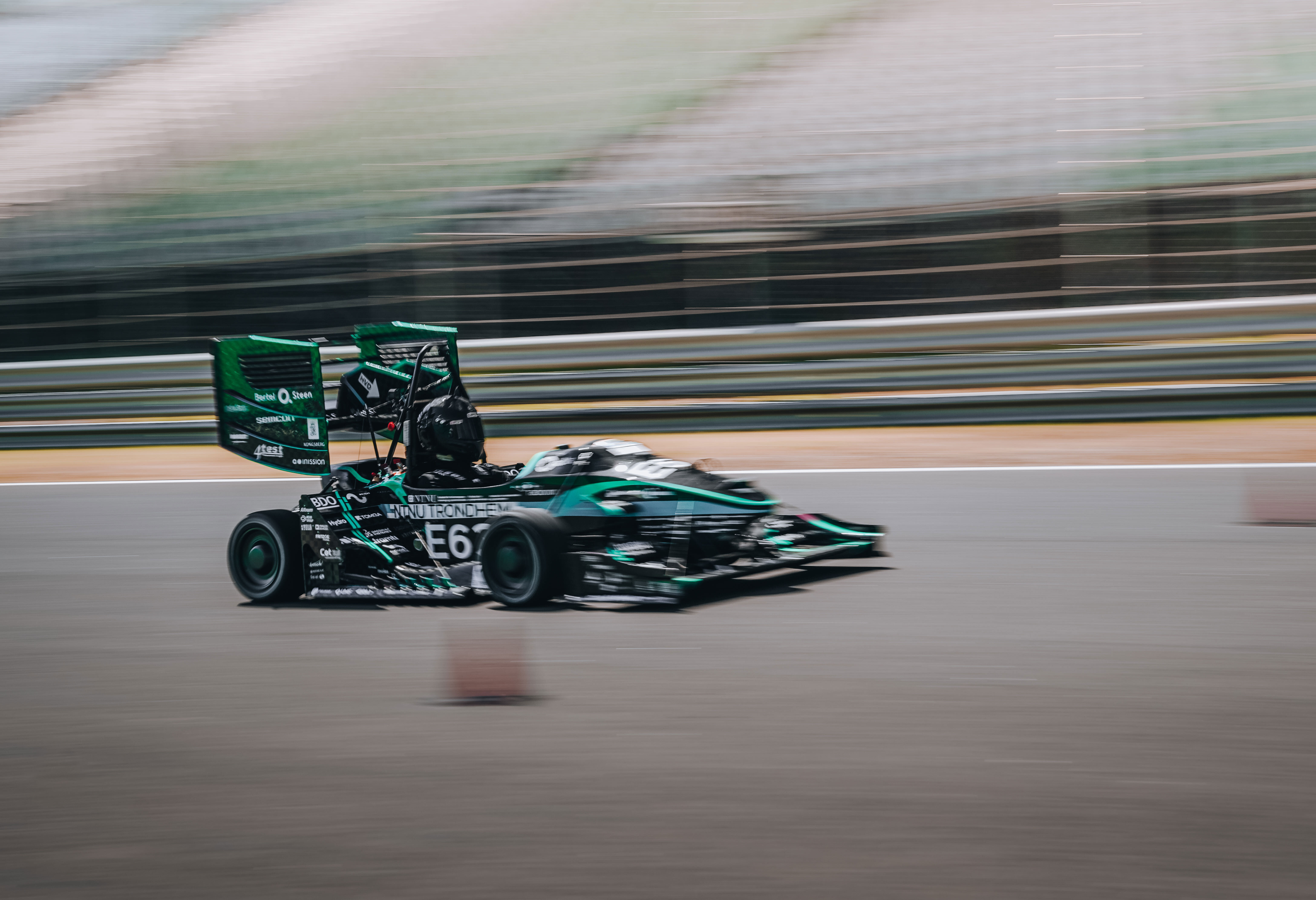 Revolve NTNU - Accelerating students' careers
KONGSBERG is a proud sponsor of Revolve NTNU, who is a multidisciplinary team of 60 students from 20 different majors. Together, they work to create a world-class racecar and gain unique experience.
Revolve NTNU is Norwegian University of Science and Technology's team for Europe's Formula Student motorsport competition. Established in 2010 and with their first car completed in 2012, when they were the first Norwegian team to participate at the Formula Student competition, the team has expanded to 80 students from different engineering disciplines at the university.
In harmony with Norwegian nature. Revolve NTNU design, develop and build a new race car every year, from scratch.
They built Norway's first electric race car and Scandinavia's first four-wheel-drive electric race car.
In just one year, they conceptualise, design, develop and produce a racecar that will compete for top positions amongst the world's best teams.