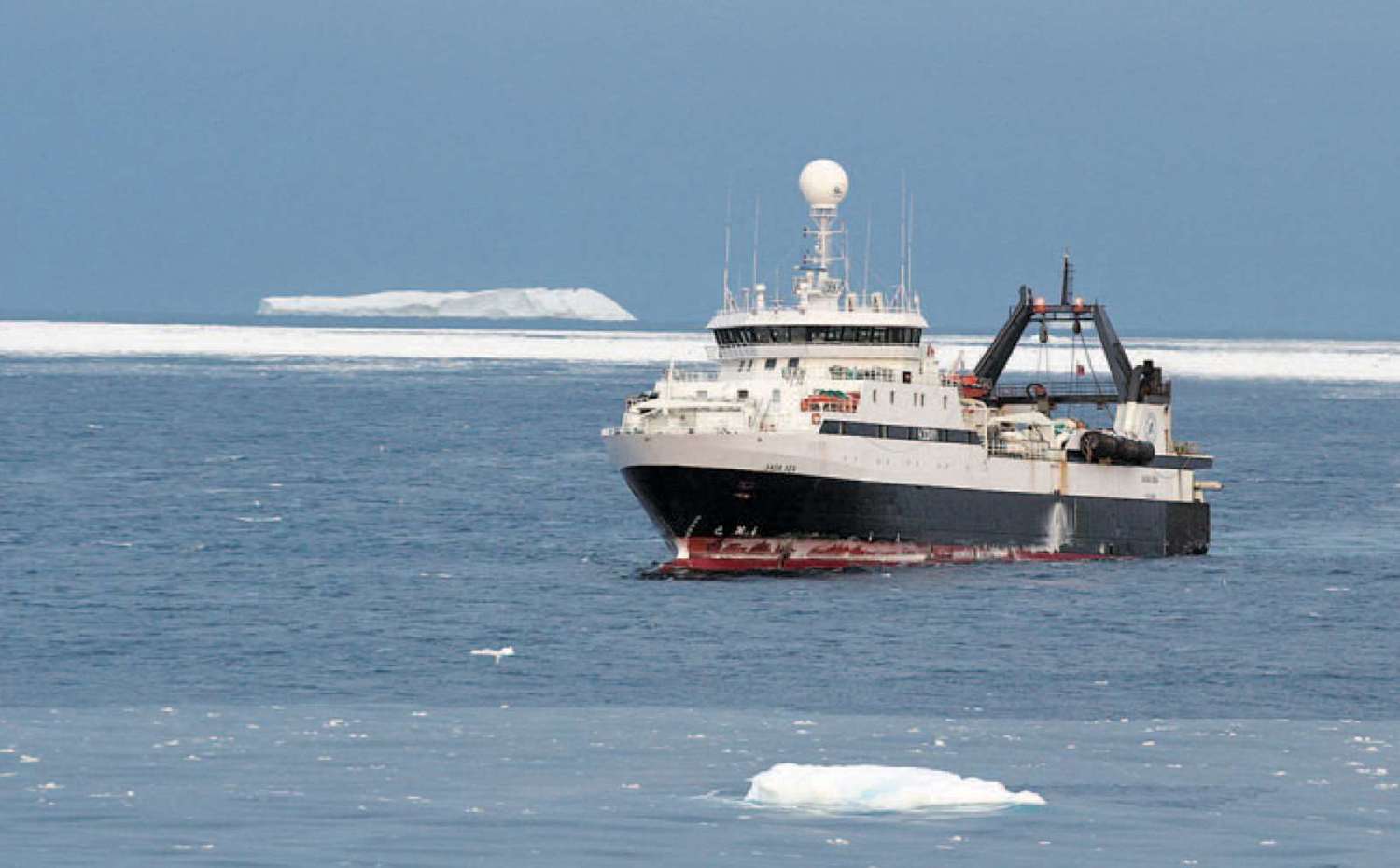 Trawler
Optimal efficiency in extreme environments
FISHMASTER® is a unique fusion of equipment, functions and operator comfort for efficient fishery. The unparalleled capability of the sensors to find and identify fish is combined with the ease and efficiency of maneuver and sailing the vessel; and all of this is made simple by the advanced Human Machine Interface surrounding the operator on large display units.
Key figures
10% decrease in cables, commissioning and installation work at yard.
Energy savings of several percent based on the energy system selected.
Modern trawlers are defined both by their increasing complexity and a need to perform with optimal efficiency and sustainability, often in extreme marine environments. Market players must address these challenges through robust system design, and efficiencies that both reduce cost and enhance performance.
Shipowners all over the world have come to appreciate the quality, accuracy and efficiency of Simrad's sonars, echo sounders and catch monitoring systems. With more than 70 years expertise in the fishing segment, Simrad products, together with other core products from KONGSBERG, ensure a proven, reliable and modern product platform.
FISHMASTER® will be delivered as a part of the integration with unified bridge, automation, energy, propulsion, deck machinery and sensor systems. Tailored solutions are also provided to support efficient operation. Depending on operational modes, this ensures the control needed and the flexibility to operate from one location with all essential equipment accessible. The redundant control system is designed with common track ball and touch-based operator panels for all applications provided.
These systems provide high data quality to the Information Management system for remote support, condition monitoring and decision support.
An Integrated solution for fishing vessels gives added value on top of individual product excellence.
The yard saves engineering hours, interface meetings, cabling and installation work, and reduced risk overall in the project.
Ship designers are able to tailor make solutions for specific designs and customer requirements together with KONGSBERG. An integrated solution frees up space and reduces weight. This is valid for winches, electrical systems and control systems on the bridge.
Owner and operators reduce OPEX with regard to efficient fishery. A proven life cycle management for systems delivered will in the long run pay off.
The world´s most advanced technology systems are now available in the fishing industry.
Connecting with the future today.
By uniting operations, energy and handling solutions, KONGSBERG creates integrated vessel concepts that unlock powerful benefits.
The result is greater efficiency, reduced costs, intelligent asset management and a continual cycle of learning and improvement. Data is shared, understanding is enhanced and better realtime and long-term decisions are made possible, both at sea and on land.
Marine operations is integrated, the future is KONGSBERG!