Rim Drive Tunnel Thruster
(RD-TT)
The Rim Drive Tunnel Thruster is a one of the latest additions to the Kongsberg Maritime family of thrusters, building on a completely new approach to thruster design and motor integration, with low environmental footprint. The RD-TT meets operational requirements with focus on hydrodynamic efficiency, low noise and reliability.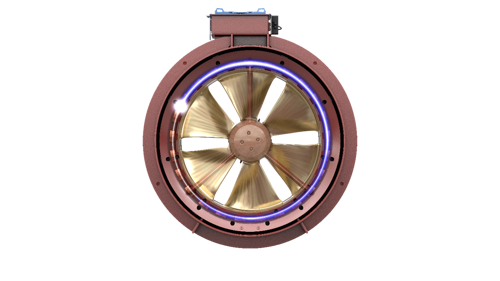 Product Main Features
Small inboard footprint
Electric and Hydrodynamic efficiency
Robust design
Thruster unit cooled by surrounding seawater, no additional cooling required
Efficient and space saving PM technology with high torque density
Robust design with few rotating parts
Robust centre shaft carries all propeller loads
Simplified system design with limited auxiliary equipment
Prepared for easy connection to Equipment Health Management (EHM) system
Product Main Benefits
Equal thrust in both directions
Reduced footprint in thruster room
Low level of vibrations and low airborne, structural and hydroacoustic noise (URN)
Fast response time (efficient roll-damping)
Reduced life cycle cost
Reduced installation time of unit
Long service intervals
Strong operational support
RELIABLE, EFFICIENT AND REDUCED LIFE CYCLE COST
The Rim Drive Tunnel Thruster (RD-TT) has been engineered with reliability and reduced life cycle costs as the focus. Using permanent magnet motor technology increases efficiency and makes the installation more compact, only the variable frequency drive unit is housed in the thruster room, freeing up space on board.
Rim Drive Tunnel Thrusters are currently available in two sizes with powers of 1,000 and 1,600 kW. These thrusters have been developed for the most demanding applications such as dynamic positioning.
Kongsberg Rim Drive Tunnel Thruster (RD-TT)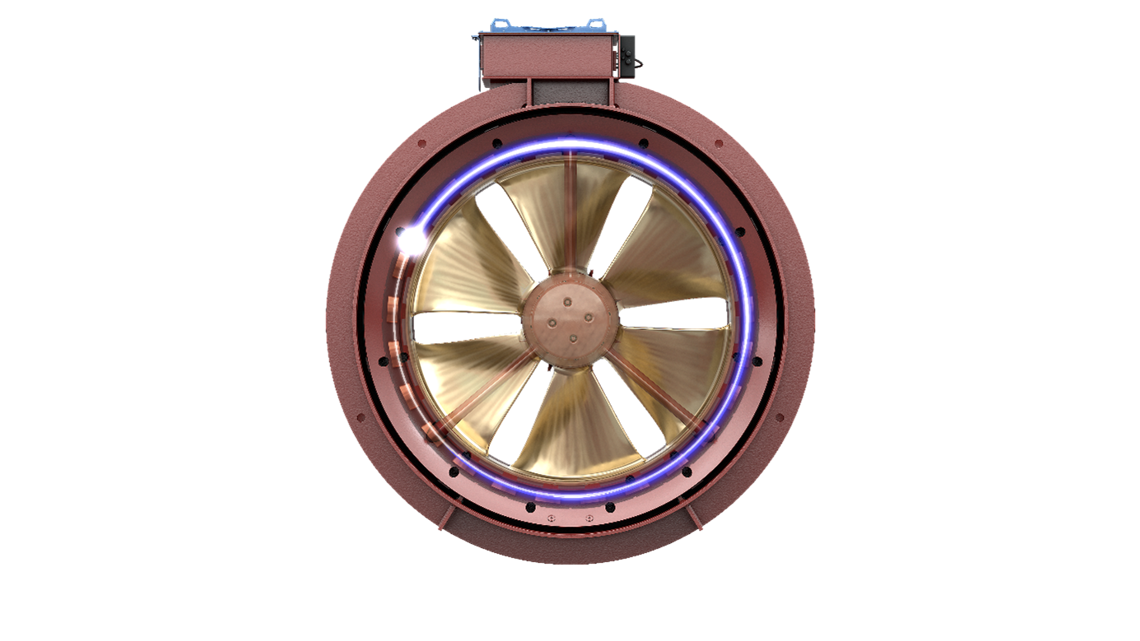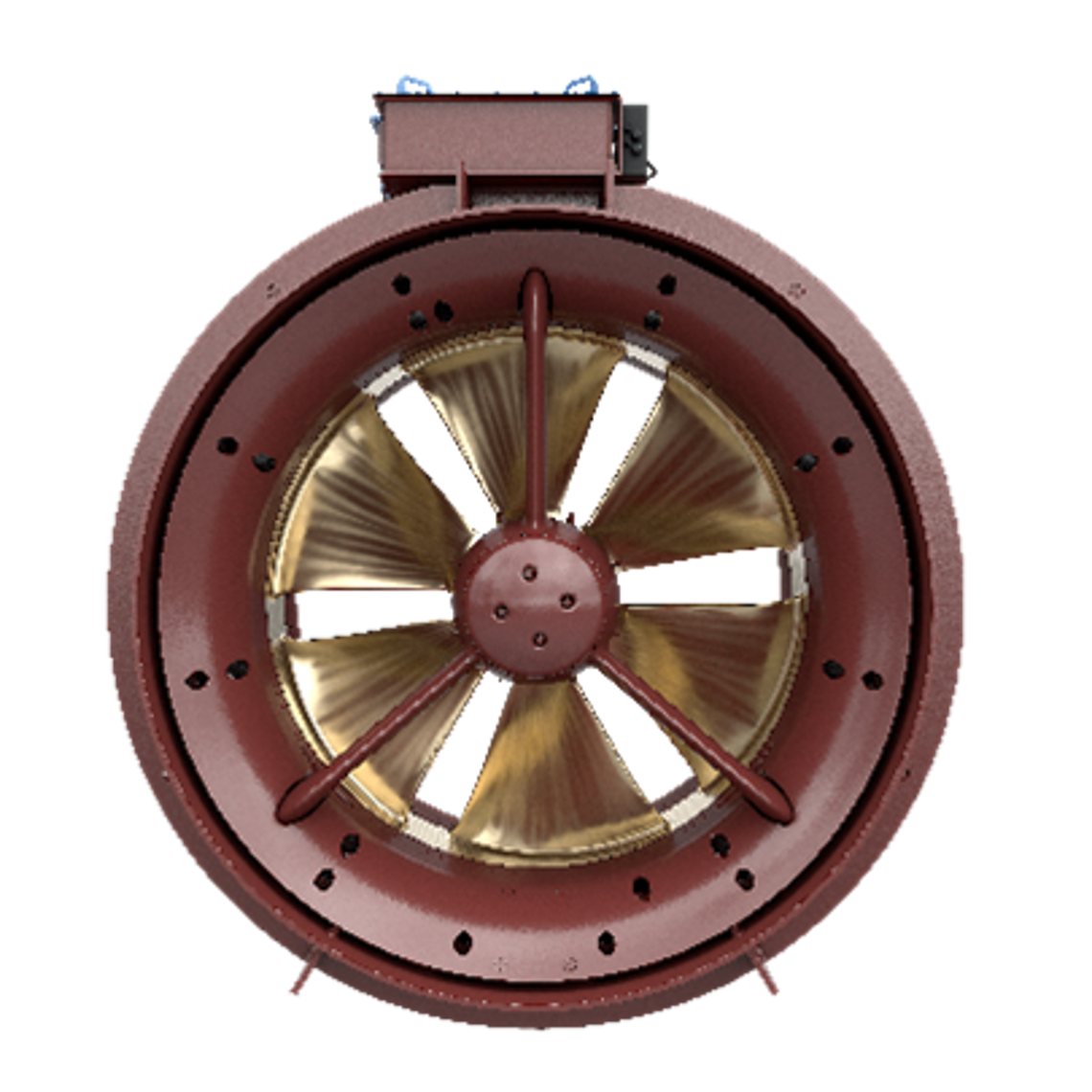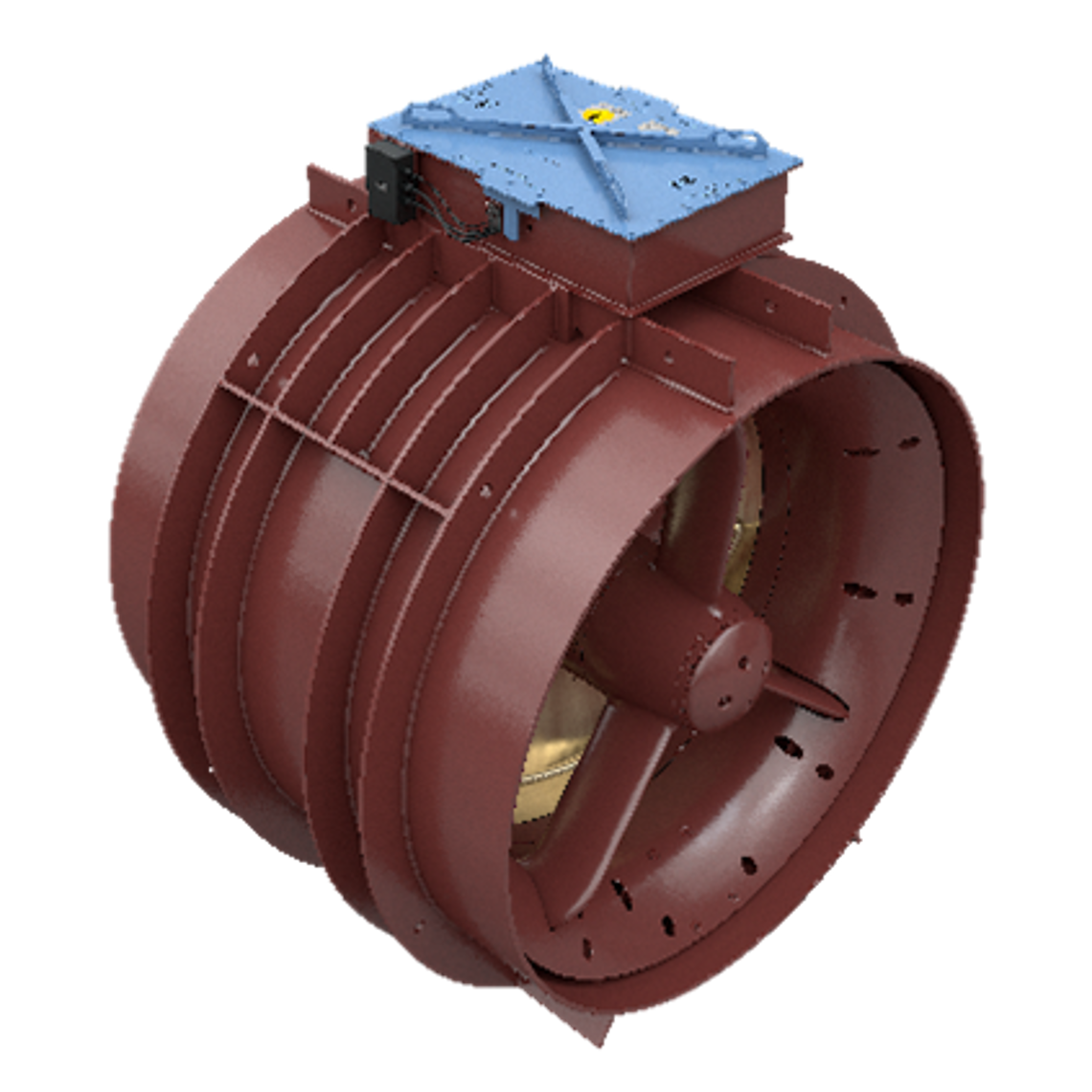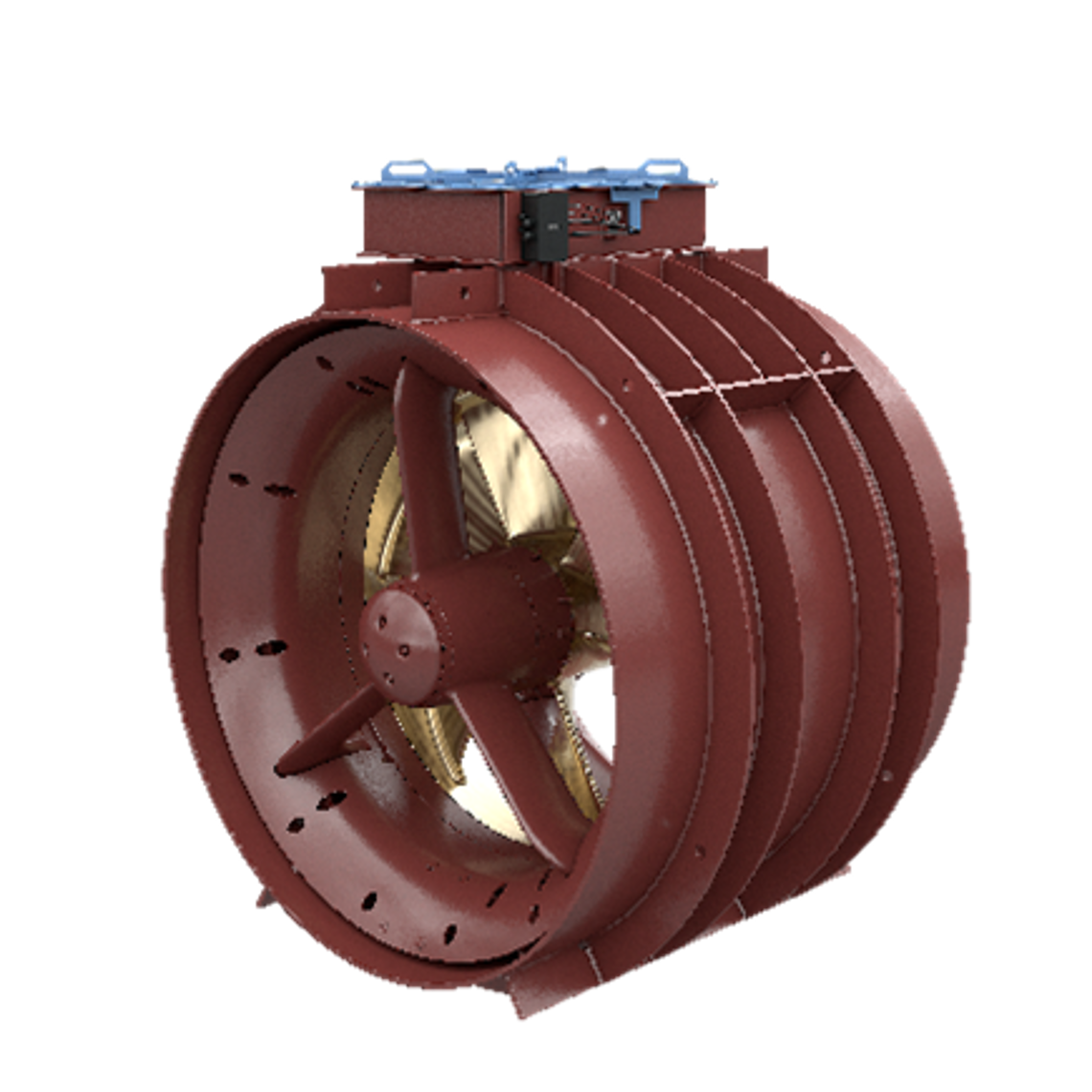 | | | |
| --- | --- | --- |
| Thruster type | RD-TT 1600 | RD-TT 2000 |
| Power (kw) | 500 – 1000 | 1000 - 1600 |
| Thrust (kN) | 156 kN | 243 kN |
| RPM | 340 | 280 |
| Propeller dia (mm) | 1600 | 2000 |
| Propeller type | Monobloc/FP | Monobloc/FP |
| Direction of rotation | CW/CCW | CW/CCW |
| Drive | AFE or 12 pulse drive | AFE or 12 pulse drive |
Space saving installation
Due to its symmetric design the permanent magnet tunnel thruster provides increased flexibility for the ship designer to achieve a more optimal and space-saving installation.
Kongsberg Rim Drive Tunnel Thruster (RD-TT) is formerly known as Permanent Magnet Tunnel Thruster (TT-PM)
Services and support
24/7 Technical support

Our 24/7 technical support team is there to help at any time, day or night, wherever your vessel is.

Conversions, retrofit and refit

We understand the importance of having the right parts, available in the right place, at the right time.

Training

Ensure that your crew is properly and thoroughly trained. This will reduce operational risk, downtime and maximise return on asset investment.