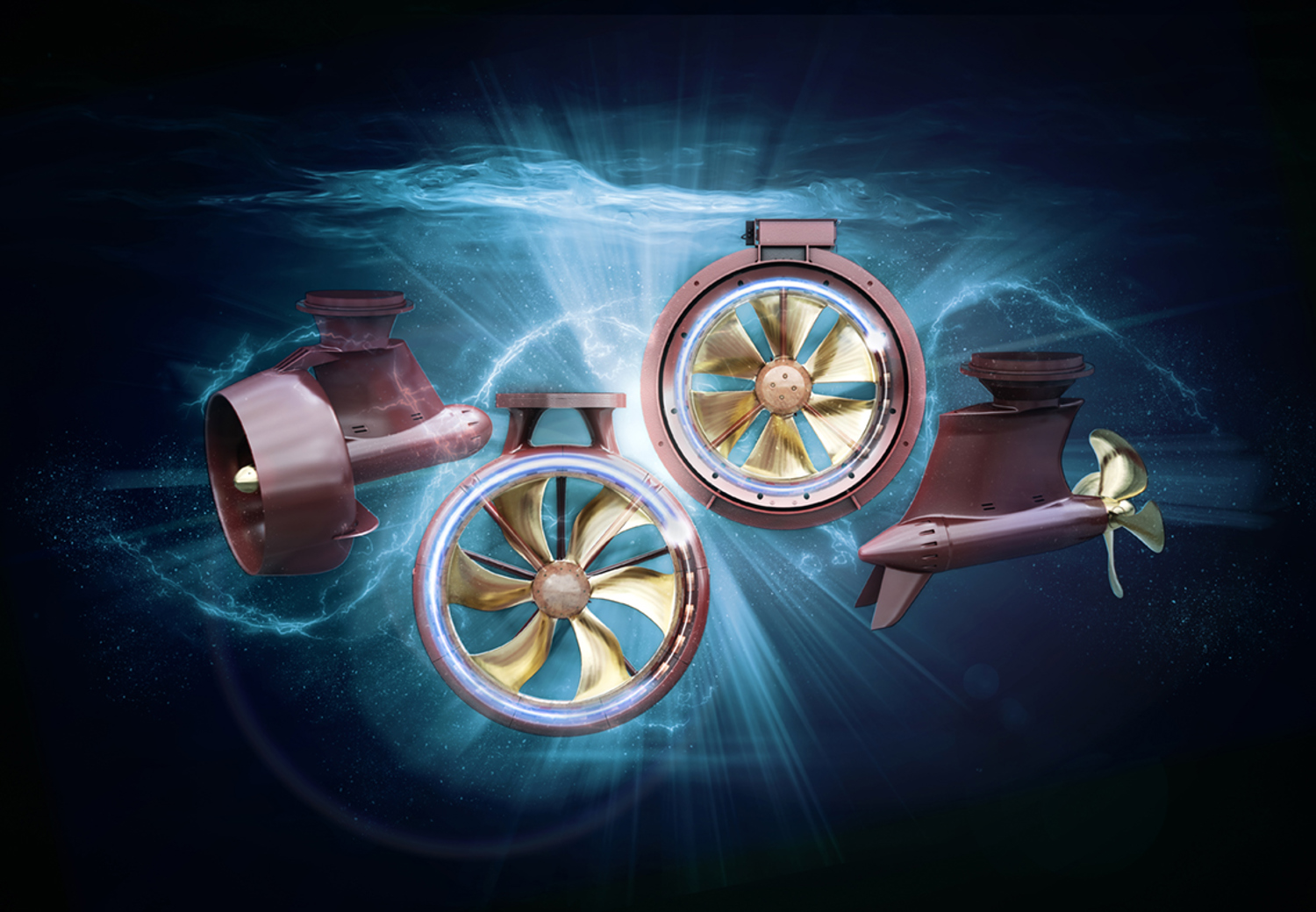 Direct Electric Drive
KONGSBERG is a global leader in sustainable electric propulsion and a pioneer of permanent magnet motor technology for thrusters. We offer the broadest electric propulsion solutions in the market.
Our Rim Driven Azimuth Thrusters and Tunnel Thrusters, and Elegance Pod enable customers to go electric, helping them to meet zero-emissions targets. From cruise to research, offshore to naval—our fully electric propulsion units' help cut emissions, noise, vibration, and maintenance costs while improving vessel efficiency and lowering operating costs.
In fully electric azimuthing propulsors, the motor is mounted directly to the propeller shaft giving advantages over conventional shaft, gearbox, rudder, and propeller systems. With the motor coupled directly to the shaft, driveline losses are minimal. The 360-degree rotatable thruster unit allows for superior vessel manoeuvrability.
Since the motor and shaft line are outside of the hull, noise and vibrations within the vessel are minimised. This also helps reduce fuel burn, operational costs, noise pollution, and turnaround times in ports, harbours and straits.