Temperature transmitters
The temperature transmitter amplifies and linearizes the resistance change of a resistance type temperature-sensing element and converts the signal to a standard 4 to 20 mA output. 2, 3 or 4 wire input connections can be made.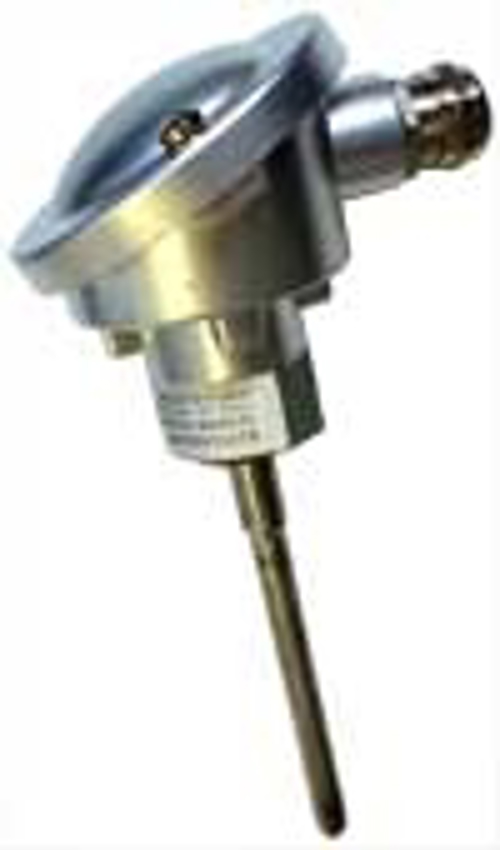 Key features
Power Supply: 10 to 35 VDC
Sensor element: Pt100 or Pt1000
Output Signal: 4 to 20 mA
Ambient temp: -25 to +70 °C
GC-100 Temperature transmitter - with sensor element
The GC-100 temperature transmitter consists of a Pt100 / Pt1000 sensor element in a 9,5 mm diameter steel pipe and an integrated signal converter housed in an aluminium connection box. Standard lengths of the steel pipe are 80, 125, 150, 200 and 250 mm. The signal converter is available for the following temperature ranges:
Ex approval: Eex ia IIc T6, Env. protection: IP 55
GC-110 Temperature transmitter - for rail mounting

The electronic circuitry is encapsulated in a terminal block for side by side mounting on standard rail of type TS-32 or TS-35. The GC-110 can be used in hazardous areas in combination with our DZ-110 zener barrier.
Temperature range: -200 to +600 °C
Outline dimensions: 79,5 x 20 x 70 mm (TS-35) 79,5 x 20 x 75 mm (TS-32)
Services and support
24/7 Technical support

Our 24/7 technical support team is there to help at any time, day or night, wherever your vessel is.

Conversions, retrofit and refit

We understand the importance of having the right parts, available in the right place, at the right time.

Training

Ensure that your crew is properly and thoroughly trained. This will reduce operational risk, downtime and maximise return on asset investment.