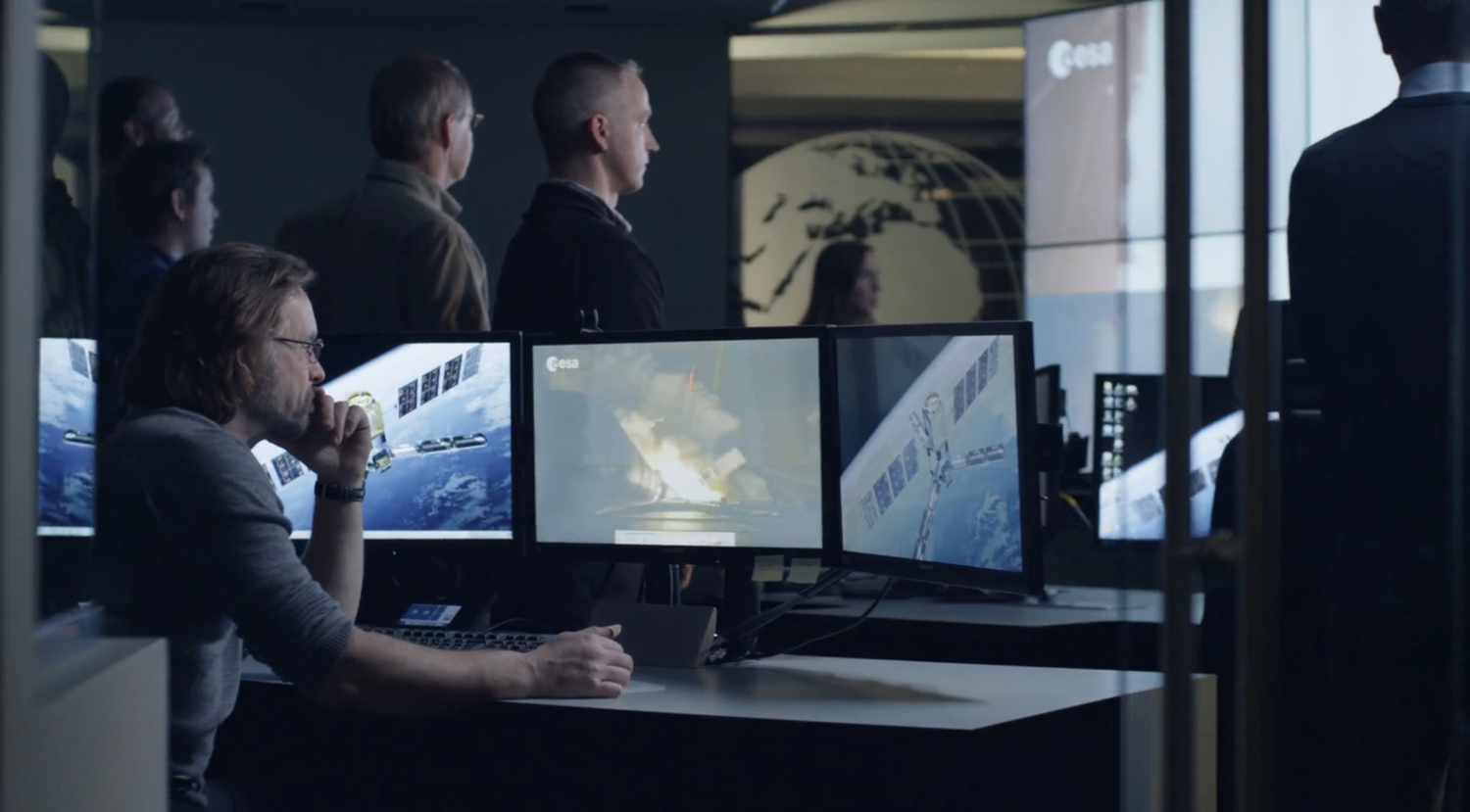 SPACE MECHANISMS
KONGSBERG is Scandinavia's largest supplier of space equipment to ESA, and a leading supplier of equipment to scientific satellites, earth observation satellites and launchers.
KONGSBERG has more than 30 years experience with development, qualification and delivery of products within the launcher, satellite mechanisms, and drive and control electronics.
Through product development and flight programs, KONGSBERG has acquired important experience and heritage and we intend to maintain the momentum and continuity to further develop knowledge and skills within the relevant field of expertise.
Launcher
KONGSBERG is a provider of Booster Attachment and Release Mechanisms (DAAV/DAAR) to the Ariane 5. The Attach and Release Mechanisms keeps the boosters safely attached to the main stage during the tough launch of the rocket and then with extreme precision the boosters are released from the main stage. At separation, pyrotechnical devices cut the two forward attach DAAV and the six DAAR struts and the booster can separate from the main stage.
KONGSBERG will deliver the forward booster Attach and Release Mechanism (UPPA) for the Ariane 6.
Satellite
Satellite mechanisms
KONGSBERG's core competence is the development and qualification of rotation and pointing mechanism with supportive drive electronics for satellites. KONGSBERG's product philosophy is based on modular configurable systems with reuse of qualified components between different models to minimize the need of non-recurring activities to meet customer requirements.
The KARMA (Kongsberg Adaptive Rotation Mechanism Assembly) is a family of products comprising Solar Array Drive Mechanisms (SADM) for interplanetary missions, Geostationary (GEO) satellites, and Low Earth Orbiting (LEO) satellites and Antenna Pointing Mechanisms (APM) for LEO data down link antennas and Inter Satellite Link antennas.
Drive Electronics
ELEKTRA is a fully integrated two-axis drive electronics unit developed by KONGSBERG to command the angular speed and position based on commands from the Spacecraft. ELEKTRA can control up to two mechanisms simultaneously and independently. Motion can be commanded by a specific number of steps or as constant speed. Powered Hold-mode is also supported. Power, position, speed, acceleration and step-mode (micro-step, full-step) are configurable via tele commands in all modes.