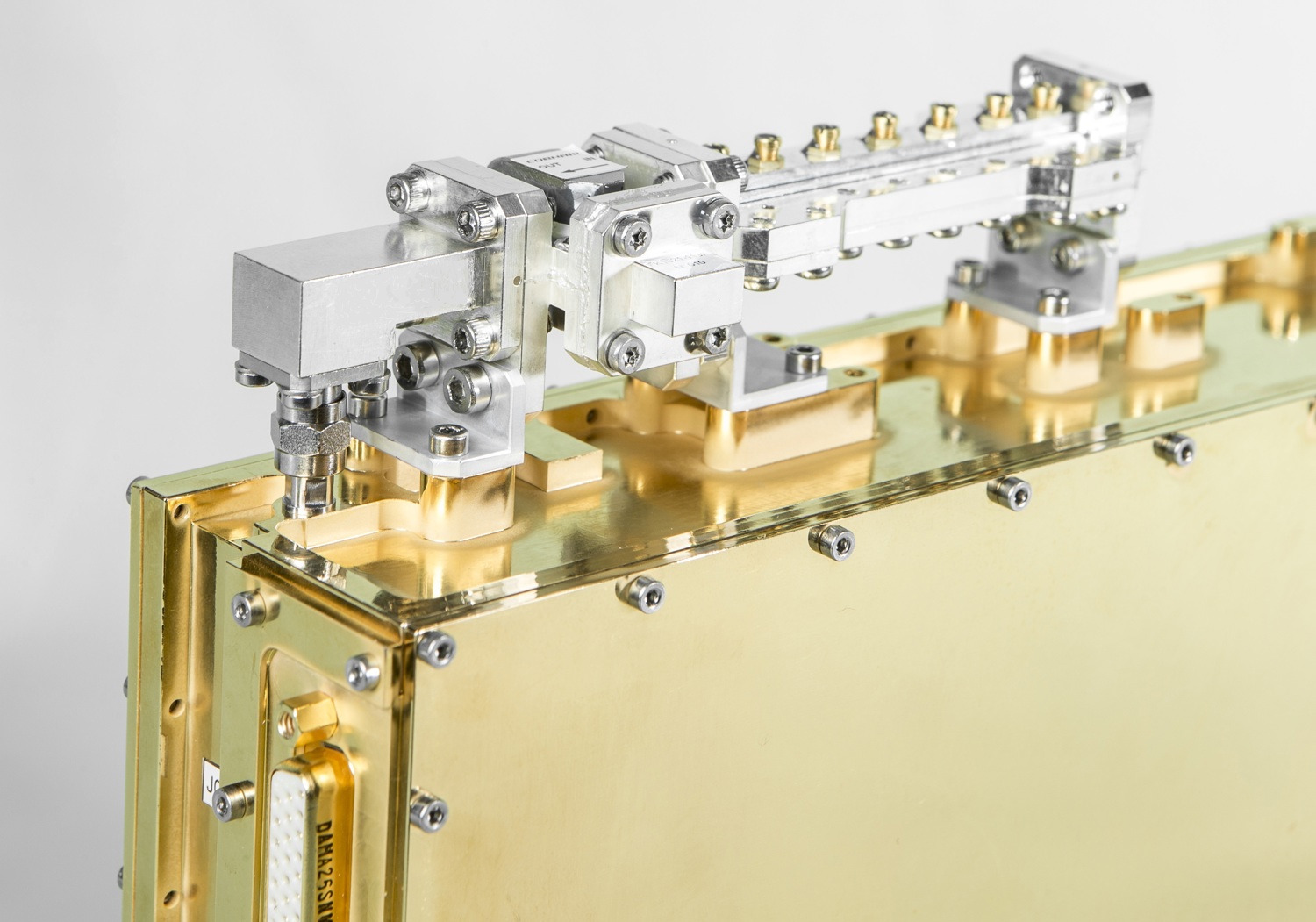 TT&C/TC&R
KONGSBERG offers Command receivers and Telemetry transmitters targeting mainly GEO telecom satellites. Key for both products is the inbuilt frequency flexibility, allowing in-orbit broad banded selection of receive and transmit frequencies.
Command receivers
Features
CAN-Bus or Platform Specific Interface
In-Orbit Switchable FM/PM Mode
Excellent Interferer Immunity
Main specifications
Input Level Range: -50 to -112 dBm
Data: 250, 500, 1000, 2000 or 4000 bps on 8 kHz / 16 kHz subcarrier
4 kHz to 100 kHz range tones
BER < 10-6 at telecommand threshold level
Heritage
25 in orbit
23 for launch
17 in progress
Telemetry transmitters
Features
Phase modulation of ranging and telemetry signals
Digital or analogue video telemetry input
Beacon mode
Main specifications
Output power: > +27 dBm
Carrier Frequency Stability: ±4 ppm
Modulation Bandwidth: up to 1 MHz
High data-rate bi-phase modulation up to 1 Mbps
Heritage
58 in orbit, including beacons
12 for launch
17 in progress
Common Key Features
C-, X-, Ku-, K+ and Ka-band
Single or Dual or Flexible (Agile) Frequency
Wide Band In-Orbit Frequency Agility Range, up to 2 GHz bandwidth
Late and flexible On-Ground frequency setting
Reduced lead time using standard crystal oscillator frequency on-stock
Space Qualified to ESA and Multi-prime Environmental Requirements
Bus voltage range from 28 V to 100 V
Today accepted by major satellite operators and primes.
For Earth observation and Science missions, special products like X- and K-Band modulators are offered.