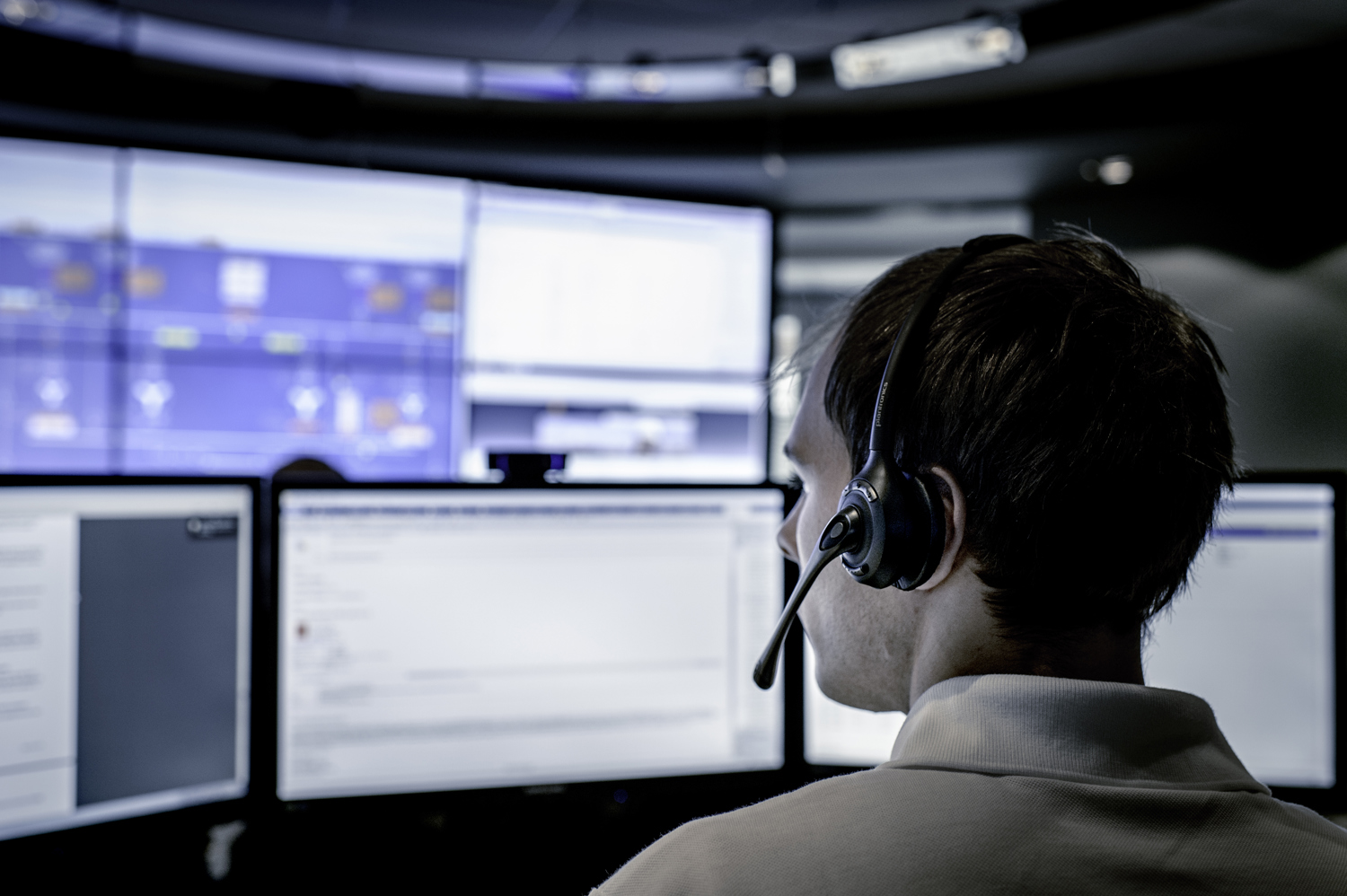 Managed services
Kongsberg Norcontrol is committed to supporting our world-wide customer base for the long-term. In recent years we have seen a change in the services that we require to provide our customers to ensure your C-Scope system is kept up to date, protected from cyber threats and that these services are delivered in a recognised framework.
Our customers' Vessel Traffic Service (VTS) systems need to be protected from cyber threats. Recently, various regulations, guidelines and directives related to cybersecurity have been introduced. For example, the European Union's Network and Information System (NIS) Directive (2016/1148) directly identifies some Vessel Traffic Services as an "operator of essential services". Under the Directive in the UK, the operators of such VTS need to "take appropriate and proportionate technical and organisational measures to manage the risks posed to the security of network and information systems which they use in their operations". Those measures should "ensure a level of security of network and information systems appropriate to the risk posed". Failure to do so may lead to severe penalties if their VTS system is compromised.
Features
KNC's customer support services now use the Information Technology Infrastructure Library (ITIL) framework to define our Managed Services delivery. In summary, ITIL is a set of detailed practices for IT service management (ITSM) that focuses on aligning IT services with the needs of our customers.
Benefits
Fixed and predictable IT costs
Outsourcing IT costs related to the C-Scope VTS system enables our customers to budget effectively without any surprises as the risk is transferred to Kongsberg Norcontrol.
Reduce Labour costs
Hiring and training an IT staff with the competence of the C-Scope VTS system can be very expensive. Outsourcing lets our customers focus their human resources where they need them most.
Increase efficiency and competitiveness
Ports that try to do all IT Services in-house themselves can have much higher research, development, and implementation time, all of which increase costs and are ultimately passed on to their customers.
Quickly implement new technology
In the life-time of a customer's VTS system, the customer can expect new disruptive technologies to arrive including VTS being part of a broader Maritime Service Portfolio (MSP), digitalisation of maritime services and even unmanned autonomous vessels starting to call at their port.Kongsberg Norcontrol is already active in these new technologies and has several Research and Development projects ongoing.
Stay focused on your core business
Outsourcing can help our customers stay focused on their core business of running the port and providing VTS to the ships and not get distracted by complex IT decisions.
Level the playing field
Outsourcing can help small ports act "big" by giving them access to similar technology, and expertise that large ports enjoy. An independent third-party managed service cost structure and economy of scale can give their port a competitive advantage.
Reduce risk
Every investment carries a certain amount of risk. Markets, competition, government regulations, financial conditions, and technologies all change very quickly. Kongsberg Norcontrol, with specific VTS and IT knowledge, assume and manage much of this risk for the customer, especially security and compliance issues.
Compliance and security
For example, the introduction of the UK government's National Cyber Security Strategy and more recently the European Union's Network and Information System (NIS) Directive has brought IT network security to the forefront for ports. The NIS Directive aims to achieve a high common level of network and information systems security across the European Union in three ways:
1. Improving cybersecurity capabilities at the national level.
2. Increasing cooperation on cybersecurity among EU member states.
3. Introducing security measures and incident reporting obligations for operators of essential services in critical national infrastructure and digital service providers.
In the Directive, ports meeting the stated Identification Thresholds are Operators of Essential Services and therefore have obligations as Operators of VTS to ensure Security objectives and principles are implemented for their VTS system.
To provide this level of service, Kongsberg Norcontrol has complied with the UK government backed Cyber Essentials scheme, which is designed to help organisations protect themselves against common cyber-attacks.