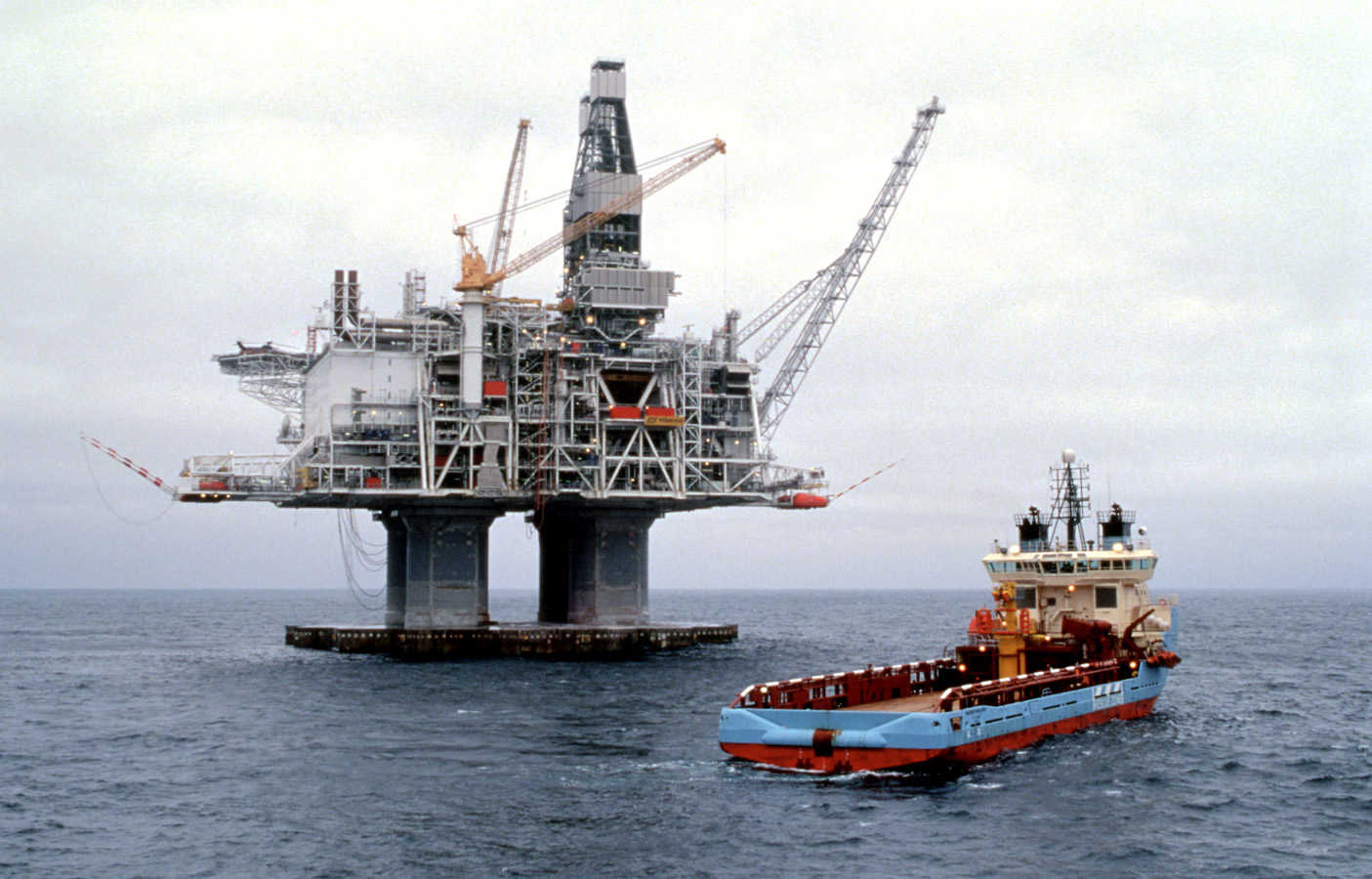 Hibernia Case Study
KONGSBERG Norcontrol has been the proud provider of several Offshore Collision Avoidance, Safety and Security Systems throughout the world, including some of the largest, high-capacity platform areas, such as the Hibernia platform.
The Place
The Hibernia platform is located off Canada's east coast, on the Grand Banks of Newfoundland. It is situated in relatively shallow water, approximately 80 meters deep. With a design capacity of 230,000 barrels of oil per day, Hibernia is recognized as one of the most significant artic offshore developments. It serves as a study in oil exploration and production under extreme conditions.
The Challenges
The Guinness World Book of Records calls the Grand Banks the foggiest place on earth; 40% fog coverage in winter and up to 84% in some summer months. While the Hibernia oil field was discovered in 1979, development didn't begin until July 1997. Amongst the several reasons for this, one was environmental. Any platform constructed in Hibernia would be in danger of being struck by icebergs. Every spring icebergs is drifting from north, along the coast of Newfoundland and pass the Hibernia oilfield.
The Solution
The owners of Hibernia needed to develop strategies for protecting the platform from icebergs. One such strategy was structural. Hibernia is the only platform in the world designed to withstand the direct impact from an iceberg. In addition, advanced radar technology to detect and provide an early warning of potential collisions with icebergs was crucial.
Norcontrol first installed a VOC 5060, integrated with three radars, in 1997. The Norcontrol VTS system offered an advanced tracking system to detect and track icebergs at a very early stage - up to 18 nautical miles from the platform - and thus give platform personnel the appropriate time to take necessary actions when a potential collision situation occur. Secondly, the Norcontrol VTS is used to monitor and secure the oilfield for other unauthorized ship movements, such as fishing vessels, as well as to keep track of the service vessels such as supply and stand-by vessels.
Maintaining this critical safety system is of utmost importance. Toward that end, the Hibernia Management and Development Company has entered into a maintenance support contract with Norcontrol.
Downloads