Humber Gateway Offshore Wind Farm Surveillance System
PROVIDING MARITIME SURVEILLANCE SURVEILLANCE FOR CRITICAL INFRASTRUCTURE
The 73 turbines of the Humber Gateway Wind Farm, generate power for up to 170,000 households, making it a significant contributor to the UK's renewable energy generation. The wind farm rests within the responsibility area of the Humber Vessel Traffic Service, which is operated by Associated British Ports (ABP), who together with the operator RWE turned to Kongsberg Norcontrol for a complete maritime surveillance and risk mitigation solution.
THE LOCATION
The Humber Estuary is an ideal location for a wind farm, with strong winds and close proximity to the national power grid. Situated directly north of the River Humber, the Humber Gateway Wind Farm covers approximately 25 square kilometers, for which the Humber Vessel Traffic Service provides Information Service and Traffic Organization Service. The River Humber is home to several large ports, including Goole, Hull, Immingham and Grimsby; it is known as UK's busiest trading estuary.

THE RISKS
The development cost of the Humber Gateway Wind Farm is estimated at £700m, so monitoring vessels in the area was vital, due in no small part to the large volume of traffic in and out of the river, including large tankers with hazardous cargo. A drifting vessel could damage turbine structures in the wind farm, resulting in not only catastrophic property and environmental damage but the suspension of operations and loss of power for the entire region. ABP Humber required a trustworthy surveillance and risk mitigation technology provider for the lifetime of the wind farm.
THE SOLUTION
Kongsberg Norcontrol has provided the maritime surveillance technology on the River Humber for over 25 years, beginning with the Humber Pilots and continuing in an unbroken line of system replacements up to the present-day C-Scope System.
Kongsberg Norcontrol took responsibility for the entire delivery, installing all offshore equipment, including the frequency diversity RADAR, and integrating it with legacy infrastructure and support services. By the time the Humber Gateway Wind Farm became fully operational in 2015, the extended C-Scope System had been commissioned, providing the ABP operators with the situational awareness and decision support tools they required, ensuring safe, secure and efficient operations.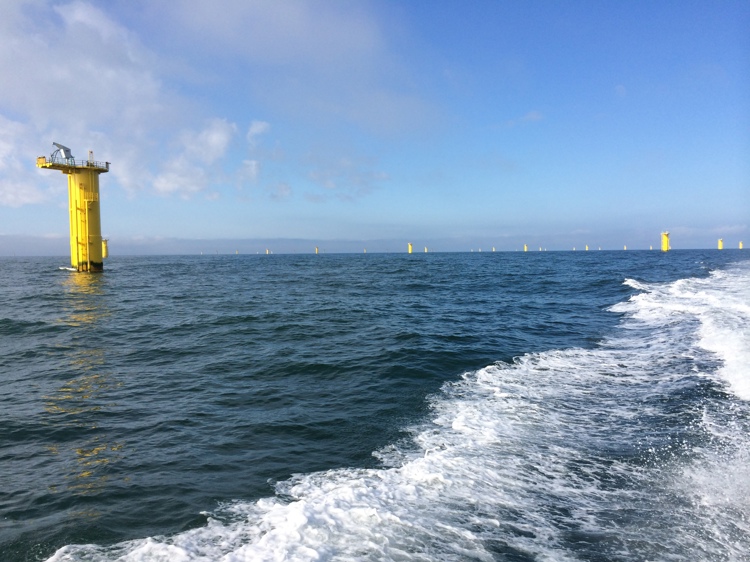 Maintenance and continuous upgrading of offshore surveillance systems is of vital importance, especially related to cyber security, and hence ABP awarded Kongsberg Norcontrol with a 25-year support contract, ensuring continuous and high up-time throughout the life of the wind farm.