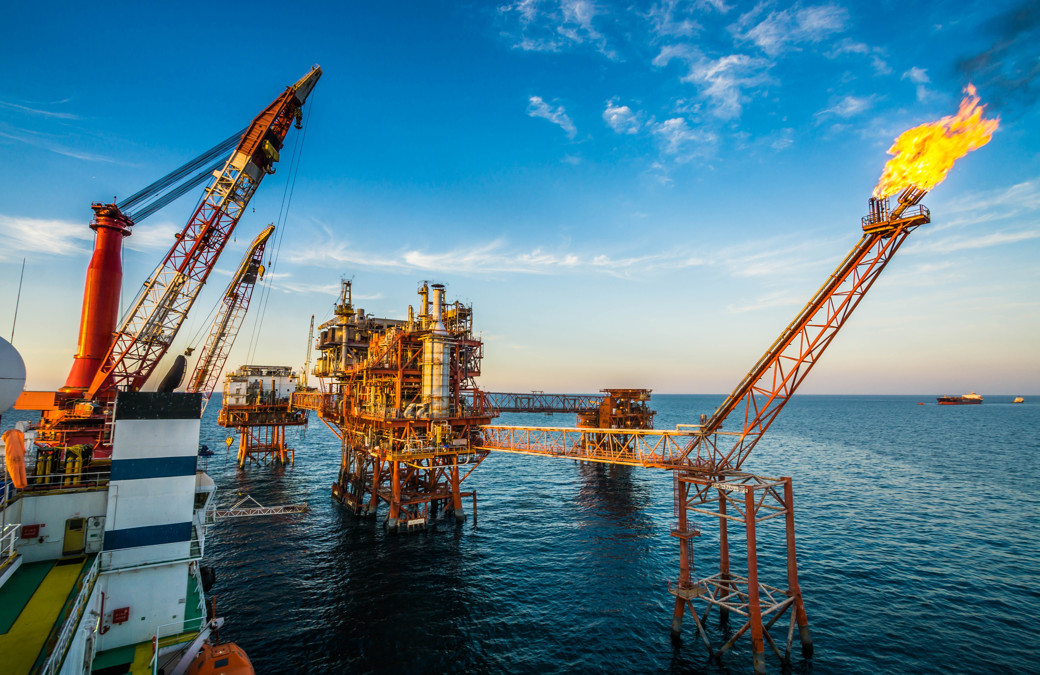 Offshore surveillance system: India East Coast – ONGC
DELIVERING MARITIME DOMAIN SURVAILLANCE FOR OFFSHORE ENERGY INSTALLATION NETWORK ON THE BAY OF BENGAL
THE CHALLENGE
ONGC, and several of its partner organizations, are operating a network of offshore installations for production of crude oil around the Bay of Bengal. In 2015 they decided to search for a system to conduct effective sea and air traffic surveillance around their offshore sites, for improving safety and asset protection. The system was intended to decrease any work-related accidents, improve logistics, detect suspicious activity and enhance overall communication between stations.

THE SOLUTION
In order to meet the needs of ONGC and its partners, Kongsberg Norcontrol proposed a customized version of C-Scope, our all-in-one platform for maritime surveillance. The scope of the project had these objectives:
Basic Objectives
Effective sea and air traffic surveillance around the offshore installations in order to enhance overall security
Positive identification of security cleared vessels and security cleared helicopters through AIS receiver; resulting in immediate detection of intruders
Disaster and rescue management through optimal deployment of resources
To establish voice communication between remote sites / centres and vessels
Integration of several partner operator organizations into one system
Secondary objectives
Effective management of support and other vessels. Storage data from ships for statistical purpose
Evidence of traffic accidents by continuous recording of RADAR & AIS target data
Aiding SAR (search and rescue)
Final contents of the system: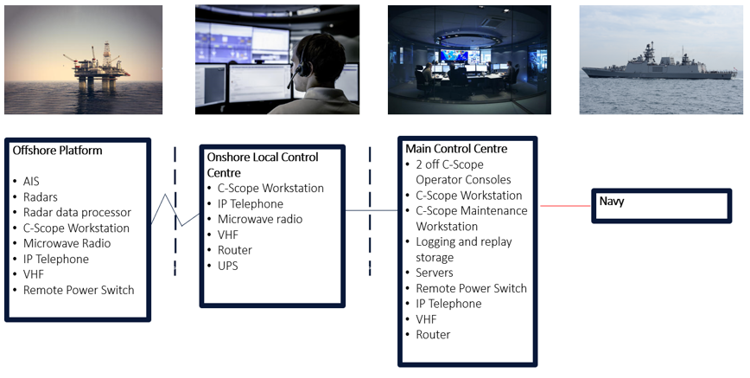 THE RESULT
After the final system was delivered, ONGC and its partners achieved complete surveillance of all their offshore activity in the Bay of Bengal, something that has tremendous value in relation to security and asset protection. The client has expressed strong satisfaction with the performance of the system, which is still in daily use today, only with the changes that comes from regular C-Scope updates.
Available options that can be easily integrated in C-Scope
Oil spill detection
Personnel tracking
Weather observation
Wave height measurement
Gulf of Khambath VTS