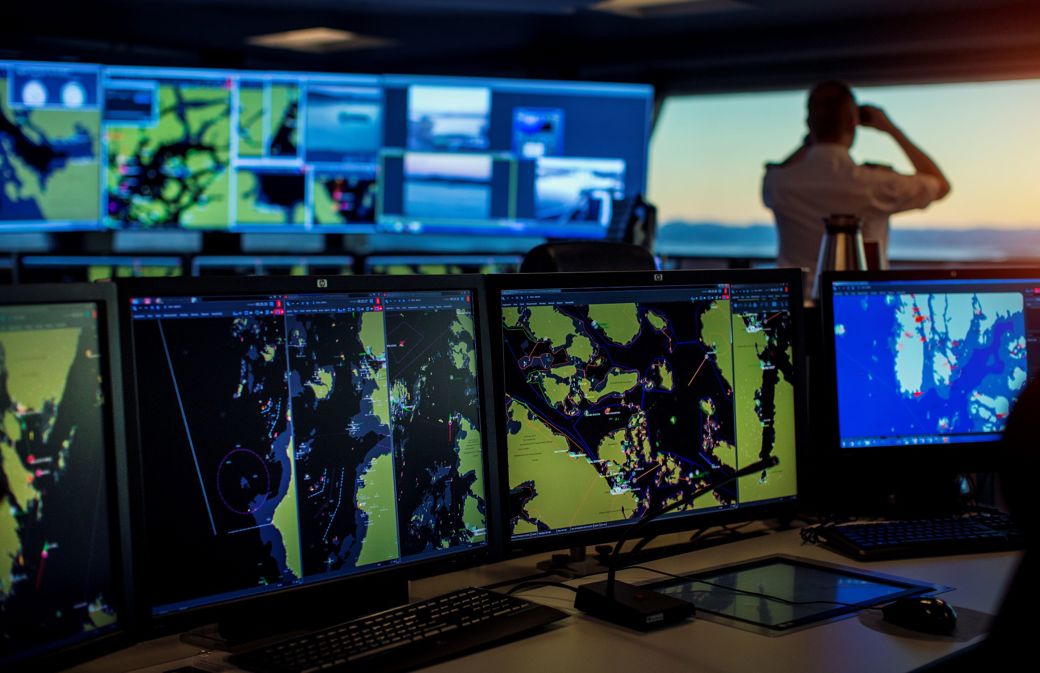 Vessel Traffic Services/Local port services
Kongsberg Norcontrol is a world leader in providing Vessel Traffic Service (VTS) systems to ports, coastal areas and inland waterways, ensuring safe navigation and efficient operations in maritime domain. For ports that do not have VTS responsibilities, we also offer state of the art management systems for monitoring and managing vessel traffic.
Maritime traffic is increasing, ships are getting bigger and port congestion is intensifying. VTS operators constantly need to understand and manage a growing traffic image, knowing how to react if something is to happen. In these situations, it is necessary to have tools and equipment that provide strong decision support and situational awareness.
The Kongsberg Norcontrol C-Scope solution ensure full maritime domain awareness, improving efficiency and safety in the operating area. Our system is proven to minimize accidents such as groundings and collisions while being intuitive and easy to use. Kongsberg Norcontrol provides comprehensive support to our customers, always ready to assist.
Since delivering the world's first VTS system to Teesport in 1979, we have delivered over 250 maritime domain awareness solutions to customers worldwide.
Our solution:
Manage marine traffic

Improve traffic flow and efficiency

Provide just-in-time arrival
Reduce marine risk
Optimize utilization of resources
Improve security
Has an intuitive user interface
Provide environmental protection
Has smart decision support using AI and big data
Comply with IALA VTS Recommendations
Visualize situations in 3D
C-Scope Data/Sensors and services