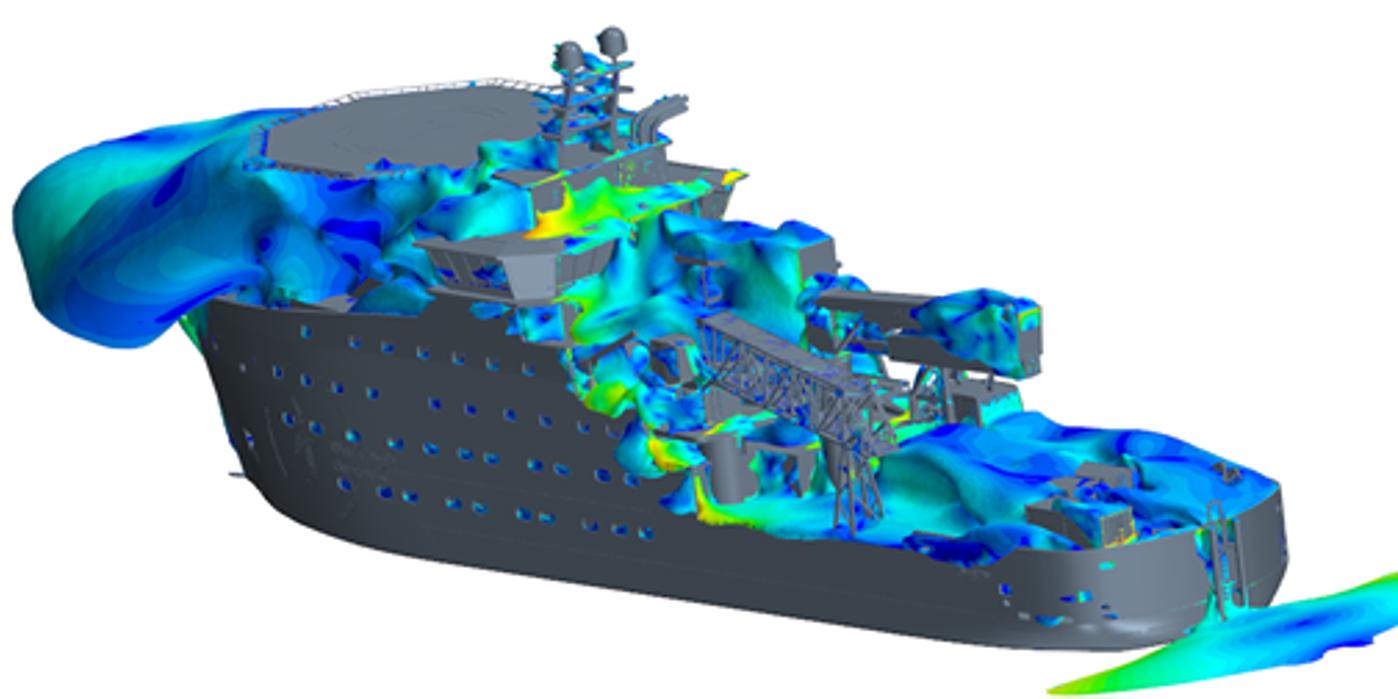 Analysis of influence of wind, current and waves
Estimation of environmental loads are important when designing vessels having manouvering and operational criterions. ​
Wind and current forces
​
CFD is used to calculate environmental loads

from wind and current.

​

Detailed geometries could be studied if

required.

​

Thanks to efficient geometry handling, efficient

meshing and CFD procedures, reliable results

could be achieved within a few hours.

​
Wave forces and wave induced vessel motions
​
Linear potential theory codes are used to

calculate wave forces and vessel motions.

​

Results can be used for vessel response,

seakeeping and station keeping / DP analysis