HEALTH MANAGEMENT
by KONGSBERG
Health Management allows continuous evaluation of equipment condition, for all equipment critical to a customer's operations. Our holistic solution allows the customer to better plan service intervention and minimise operational disruption. Health Management is part of the Kognifai Maritime Ecosystem.
Reduce unplanned maintenance & improve revenue by avoiding disruption

Enhance maintenance planning and maximise availability

Reduce risk of asset ownership, improve insurance rating and reduce operational cost
Case Study
The crew of the vessel Kvitbjørn were experiencing problems with the shaft generator, a critical machine providing power generated by the Bergen Gas Engine to the ship. KONGSBERG was asked to provide the Health Management service to continuously monitor the machine.
After a short time, the Health Management service determined that the shaft generator bearings were wearing at an abnormally high rate, and that the source of the problem could be traced to a leakage in the electrical supply causing erosion on the bearing surface. The problem could be avoided by replacing the bearings with a type not affected by such an electrical leakage.

With the Health Management experts monitoring the situation the vessel could continue operating undisturbed. In the meantime, the replacement bearings were ordered and a maintenance intervention planned for a time least disruptive to vessel operations.
Rather than experiencing a sudden and unexpected bearing seizure and catastrophic generator breakdown, the bearings were replaced without incident and operational disruption kept to a minimum.
In the words of the vessel operator's general manager Tom Vetrhus:
"The Health Management service from Kongsberg Maritime was instrumental in preventing critical equipment breakdown, helped us plan our service intervention in advance and minimised disruption to our operations."
Health Management services are now available as part of the Vessel Insight portfolio, helping our customers reduce the risk of owning their assets.
By providing crew and management with actionable information of equipment condition, Kongsberg Maritime Health Management aims to reduce asset downtime, both planned and unplanned, and as a result, maximise their revenue whilst lowering the cost of their assets and increasing predictability
Today, Health Management is offered for the following equipment: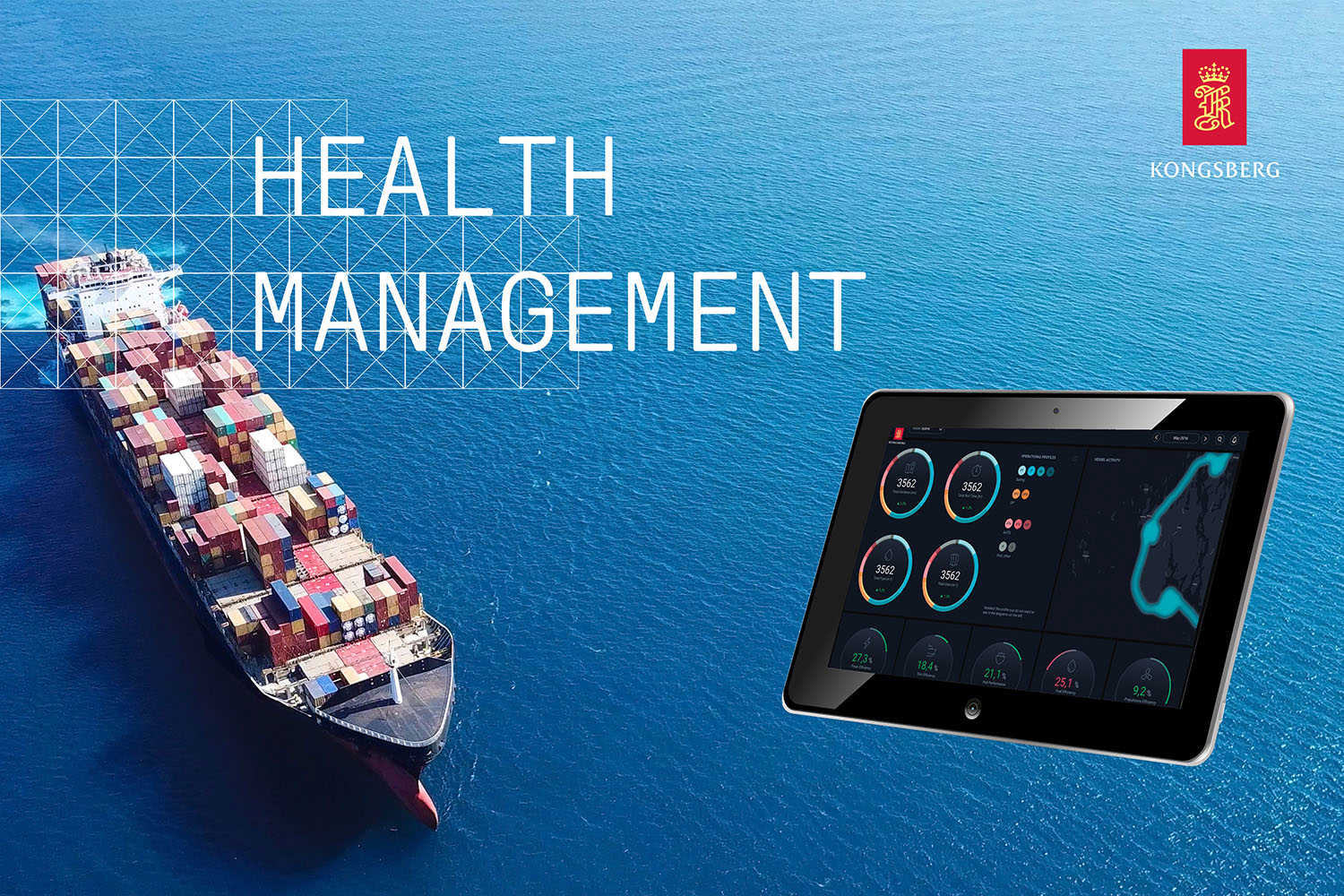 HOLISTIC CONDITION MONITORING SERVICES
Health Management is a suite of holistic condition monitoring services that leverages Kongsberg Maritime's deep product knowledge and expertise to help our customers improve operational predictability and maintenance planning. KONGSBERG's Condition Monitoring Solutions are applicable for all vessels types.
Kognifai