For each vessel the design team at Kongsberg adapts and optimises the propeller blades to the vessel's specification. The target is to achieve highest possible performance, independently if high efficiency or low noise levels are requested.
Starting from the

customers' requirements and expectations; the team collects information about the

vessels' mission, operational profile and machinery system and develops the propeller

design to the given conditions. The designs are analysed using the latest simulation

techniques in combination with the cavitation testing capabilities of Kongsberg.

​

The propeller design capability at Kongsberg is unique not only for its long experience from

80-years of hydrodynamics research, but also for the variation between vessel types and

segments. Designing propellers for fishing or cargo vessels is a different story from design

propellers for the worlds' most advanced Naval, Cruise and RoPax vessels.

​

In the Naval segment, large programs with extensive model testing and analysis in

combination with strict requirements for efficiency, cavitation erosion and cavitation

inception speed (CIS), drives the development of new design philosophies and analyse

methods. The experience and knowledge gained from these naval programs are applied for

commercial projects where similar requirements can be seen for e.g. research vessels or

mega yachts. This makes propeller designs from the Kongsberg team World Class

independently of vessel segment.

​

The team also have extensive expertise in the design of appendages to achieve good inflow

to the propeller (wake field) which is an enabler for high propeller performance. By

involving the Kongsberg team early in your design process, you will maximize the benefit

from 80-year of hydrodynamic research.
OUR SERVICES​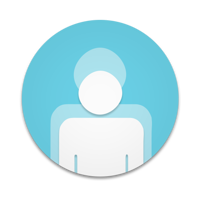 GET IN TOUCH!
Hydrodynamic Research Centre Varnumsleden 7 S-681 93 Kristinehamn Sweden