Canman Touch
Remote control system for waterjets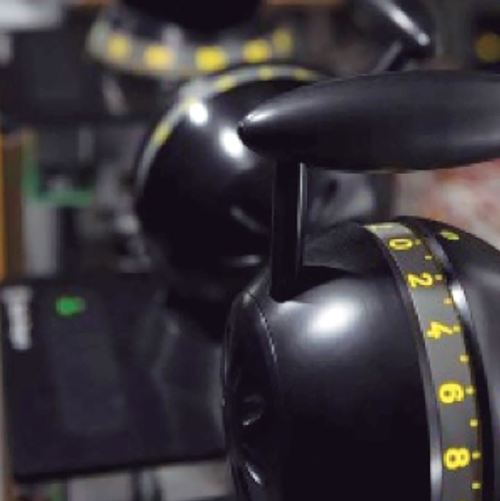 Waterjet configurations
Single installation
Twin installation
Twin + booster installation
Quad installation
Control station configurations
Main station with 2 touch screens
Station 2 - 4 with 1 touch screen each
2 Control levers for speed/steering per station (common command with 1 lever possible)
1 or 2 steering tillers/wheels per station
Independent backup control at main station
Joystick (one handle control of all jets and tunnel thrusters), XYZ or Polar, at all stations (optional)
Portable joystick (XYZ) at stations 2 – 4 (optional)


For extra redundancy, the following hardwired control panels are available
Independent backup control at stations 2 – 4 (optional)
Clutch control panel (optional)
FEATURES and Benefits
For designers
Flexible system architecture allows custom solutions
Simple or complex system configurations available
Addition of stations or functions can be done easily, even at a later stage
For yards
Modular CAN-BUS design, with plug-in control devices and touch screens
Factory calibrated components with minimal startup requirement
Less wiring thanks to CAN communication
Yard cabling with connectors between units provides fast connection of the system (optional)
For operators and owners
Full redundancy in controls for waterjet propulsion lines
Increased reliability due to "firewalls"
Enhanced intuitive and easy to use MMI
Fully separated Backup system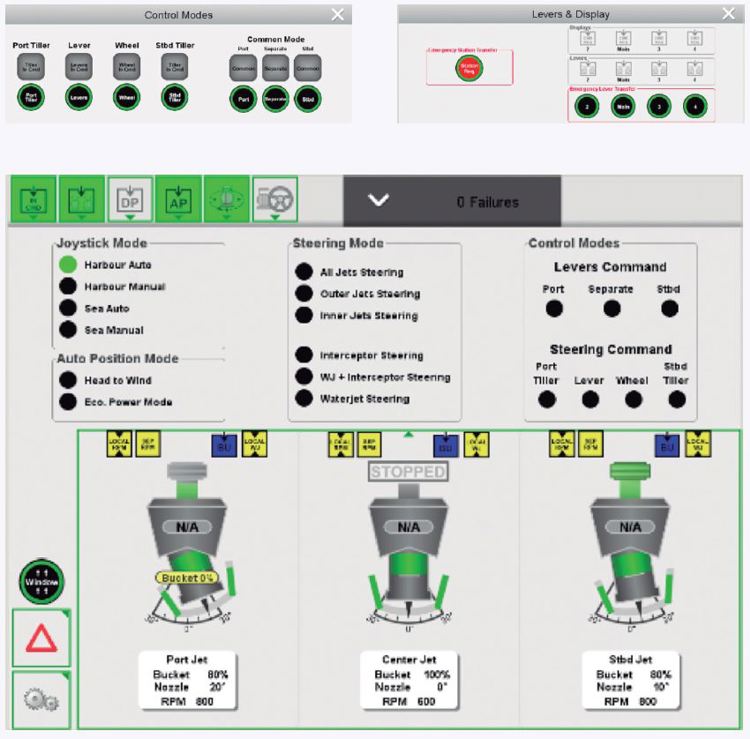 Touch screen 10.4"
Graphical User Interface (GUI)

Visual indication of waterjets actual behavior
Selection of manoeuvring modes
Selection of control station
Clutch control
Integrated booster jet control
Failure list with logging of all control functions
Basic settings and adjustments
Selection of joystick modes (optional)
Auto positioning (optional)
IP66
Joystick (optional)
The joystick system provides a convenient "one handle control" for manoeuvring the ship. Using the joystick the operator can steer, control the thrust, change heading, move sideways, and rotate, by means of a single control lever.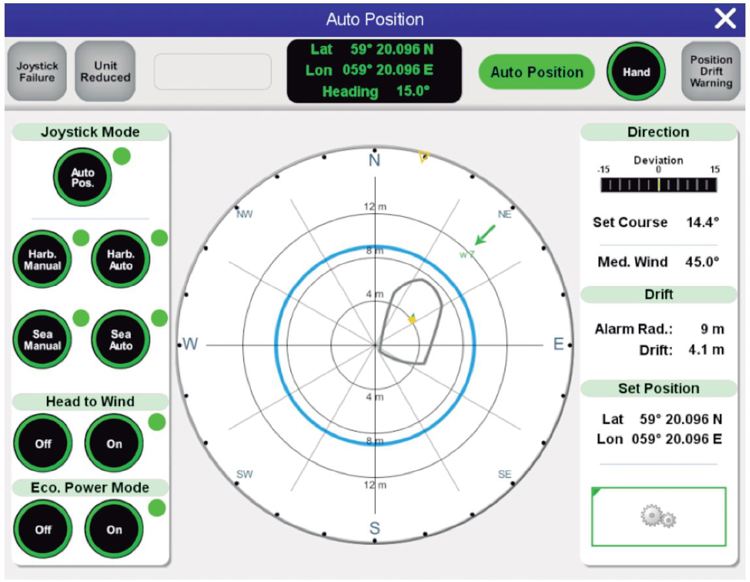 Auto positioning (optional)
Added functionality (mode) to existing waterjet joystick for automatic position keeping.
Auto positioning allows the vessel to stay within a certain position, utilising the propulsion at hand, based on signals from GPS, wind sensor and Gyro.
The current position is stored and will be maintained.
The system will compensate for wind and currents working to maintain position and heading.
The position can also be fine adjusted in the touch screen.
Head to wind
The set course will follow the direction of the wind keeping head to wind.
Economic power mode
The system responsiveness will decrease to save fuel and reduce load on propulsion units.
Alarms
Following alarms are available, depending on waterjet setup, from waterjet to an alarm system or a separate optional alarm panel:
Control failure (including power supply)
Back-up control failure (including power supply)
Hydraulic Low oil pressure
Hydraulic High oil temperature
Hydraulic Low oil level
Bearing Low oil level
Bearing High oil temperature
Interfaces
Standard interfaces includes:
Main engine
Gearbox clutch
Autopilot
Voyage data recorder RS-422 NMEA 0183
Bow thruster
Interceptor
DP (optional)
Services and support
24/7 Technical support

Our 24/7 technical support team is there to help at any time, day or night, wherever your vessel is.

Conversions, retrofit and refit

We understand the importance of having the right parts, available in the right place, at the right time.

Training

Ensure that your crew is properly and thoroughly trained. This will reduce operational risk, downtime and maximise return on asset investment.
How can I help you?
Magnus Fahlén
VP Waterjet Sales