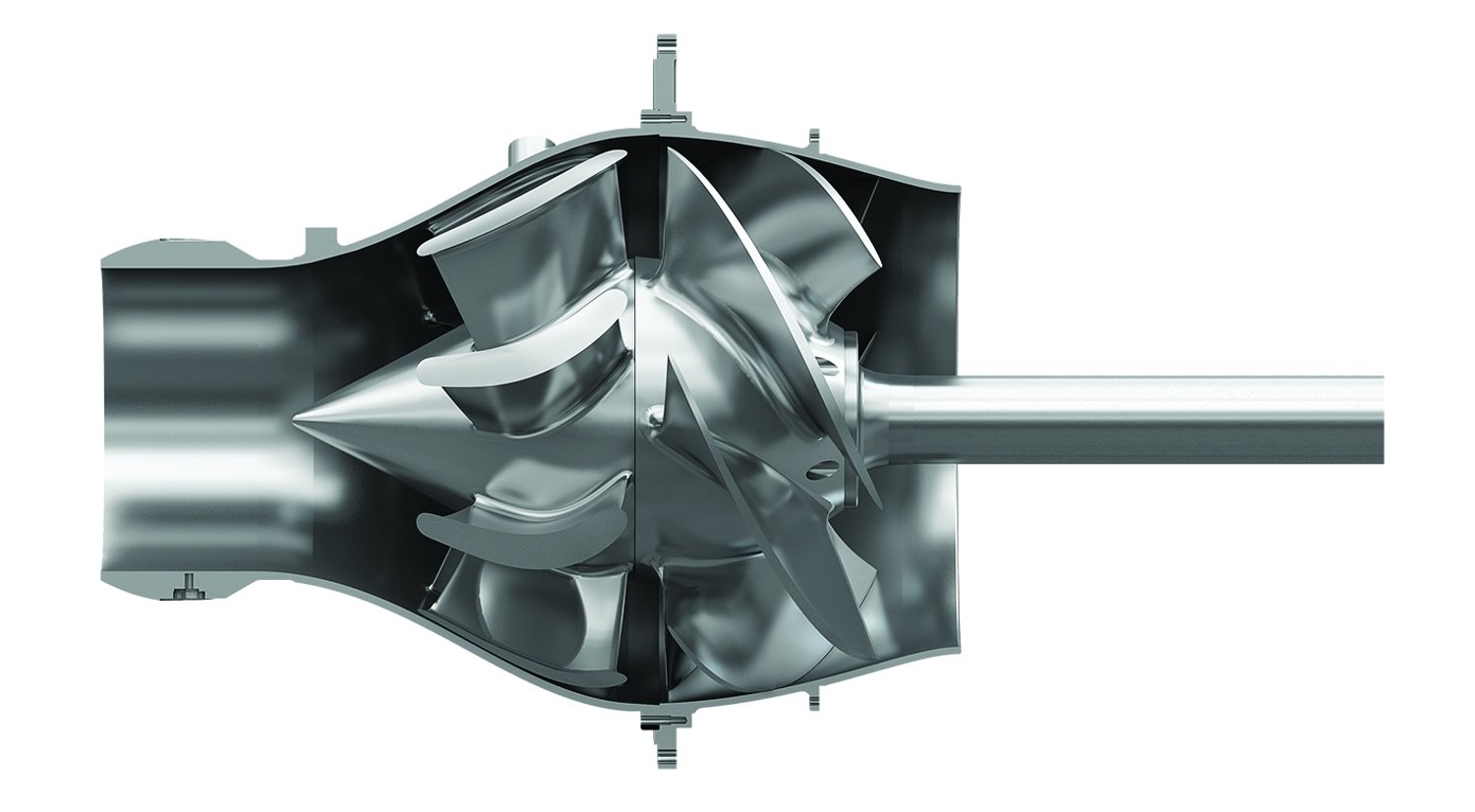 Kongsberg Kamewa Waterjets
Superior performance and manoeuvrability
The waterjet has many advantages over a propeller. The very high efficiency of the waterjet pumps offer higher speeds for the same power or substantially lower fuel consumption at a constant speed with less power. Waterjets also give the engine an easier life. At constant rpm the waterjets absorb approximately the same power regardless of the vessel's speed, so the engine cannot be overloaded, giving it a longer lifetime.
Typically, waterjets produce less vibration and noise, improving passenger comfort levels. At speeds over 20 knots noise and vibration can be reduced by more than 50%. Waterjets for naval applications can be built for special requirements regarding signature, shock and other higher requirements. Our control systems offer excellent manoeuvrability, allowing vessels to be berthed quickly and with high precision.
Our Kamewa waterjets are designed for ease of installation, in hulls made of different materials, reducing vessel build time and simplifying shipyard logistics. They can be supplied with steering and reversing buckets or as booster units providing forward thrust only.