US TYPE AZIMUTHING THRUSTER
KONGSBERG US thruster family has set the industry standards for decades being one of our all-time most selling propulsion product, generating real value for our customers with products and integrated solutions tailored to your individual needs.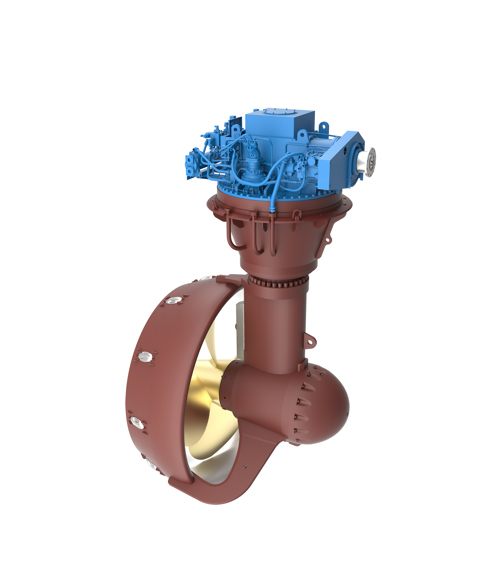 US thrusters have been the obvious choice for ship applications where reliability and performance really matter, which is proven by over 7000 globally delivered US units in the past 50+ years. Success story continues with new generation azimuth thrusters which are compatible with hybrid and electric solutions.
THRUSTERS DEVELOPED TOGETHER WITH OUR CUSTOMERS
Towing industry is one of the main market segments for US thrusters. Many tug owners today are more and more interested in the product life cycle costs than the lowest purchase price. Effective shipyards are searching ways to cut both time and costs from boat building processes. The shipping industry sets new standards for performance to be able to tow larger vessels. We have been listening to our customers and created new features accordingly, many of them being a win-win solution for all parties.
US PM improved L-drive design
The US PM has a new improved L-drive design which means it is lower in height and has been especially designed to meet Tug design and yard requirements. The improved US PM thruster design is a direct response to the modern ship designs like tugs, which require a compact unit due to less space in the thruster room. The new US PM L-drive design will be available in the most common sizes for tugs. The bollard bull can be enhanced even more by using one of our most recent nozzle designs, the PRO-DUCT nozzle.
Our PRO-DUCT nozzle design was developed to further enhance the efficient bollard pull concept for US thrusters on tug applications, suitable for working in the most demanding conditions with up to 3,5% increase in bollard pull performance, compared to current Kongsberg design TK nozzle and propeller.
Flexible modular design, options to choose from
Drive: Hybrid- twin, Hybrid-dual, mechanic and electric
Clutch: On/off-, Low dissipation slipping- and High dissipation slipping clutch
Steering: Hydraulic and electric steering
Mounting: Several different Weld-in and Bolt-in options
Various sealing options based on application requirements
Propeller: CRP, FP and CP with multiple different nozzle sizes
Future proof digital features:
Condition based monitoring system
Digital twin system for predictive maintenance
Remote access and diagnostics for control system
Remote and autonomous operation compatibility
Integrated control system for thruster and deck machinery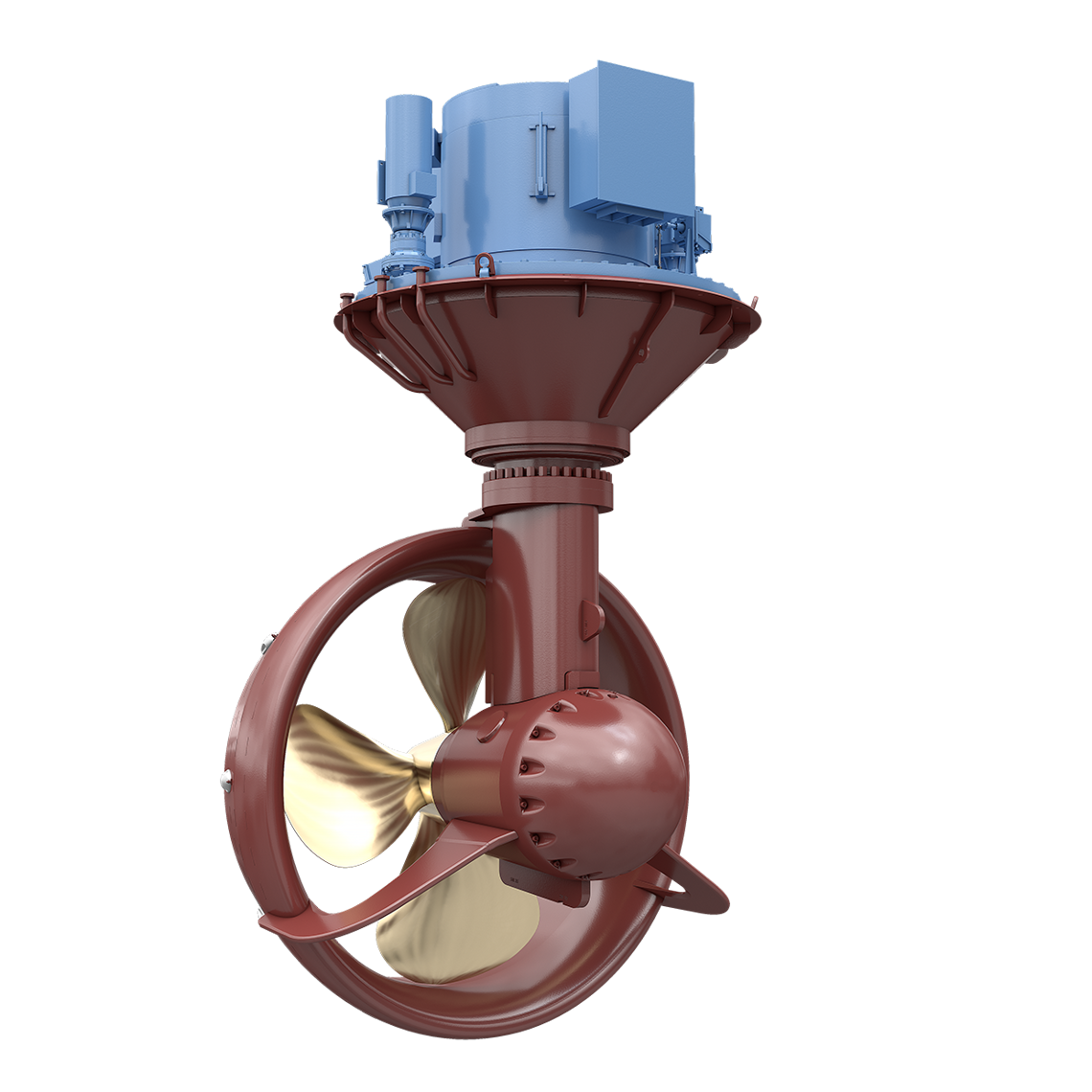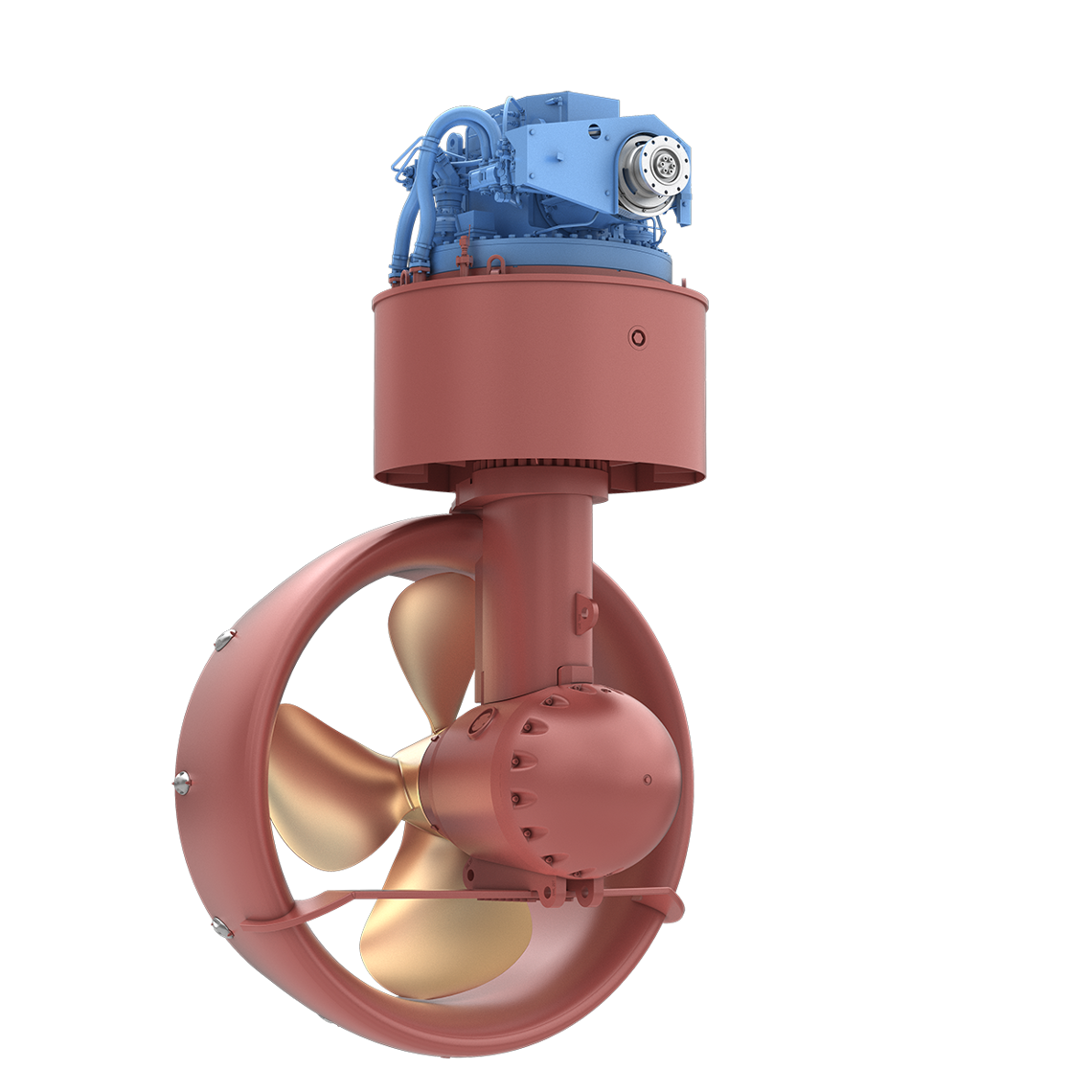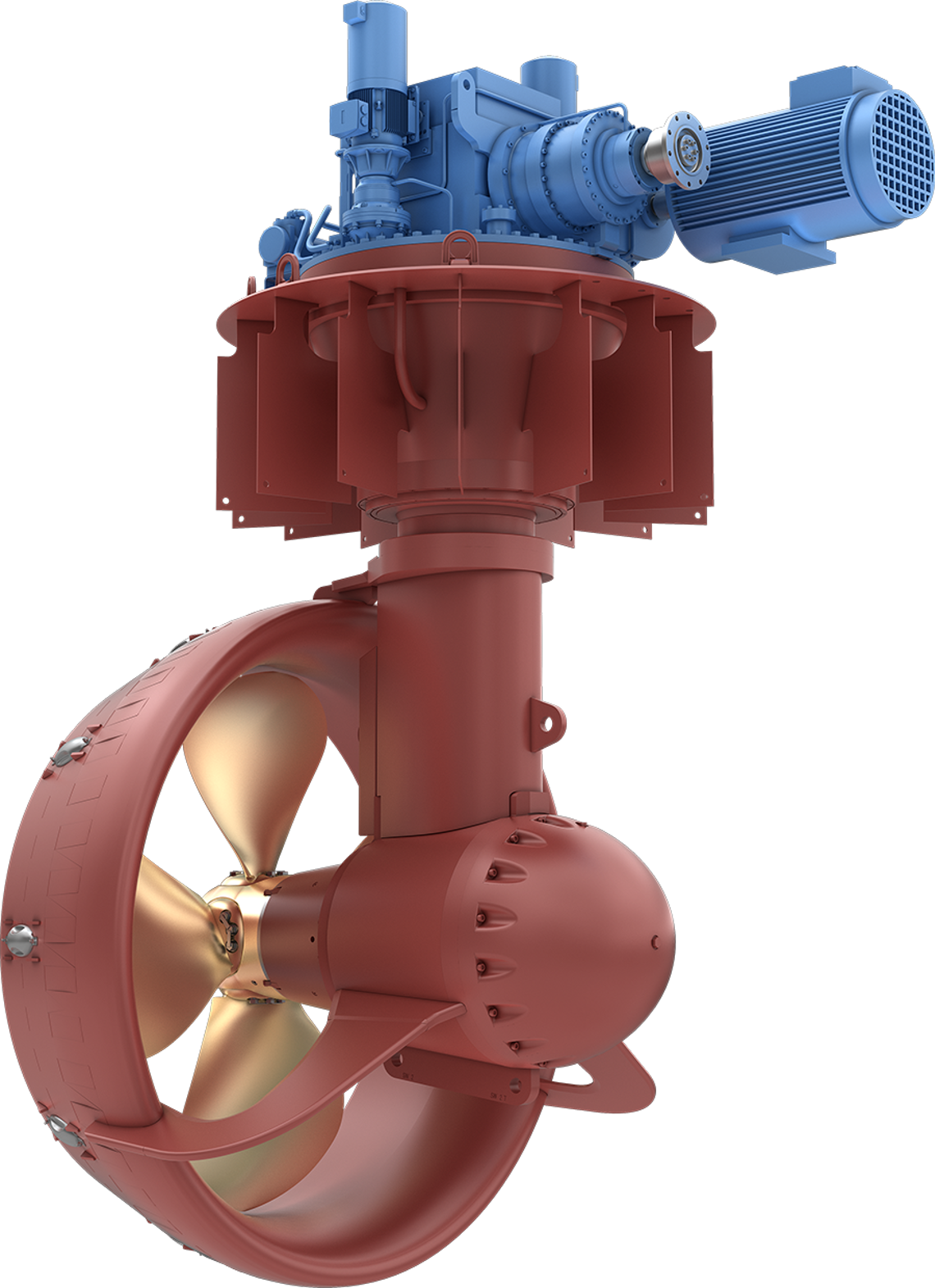 US with dual input, Hybrid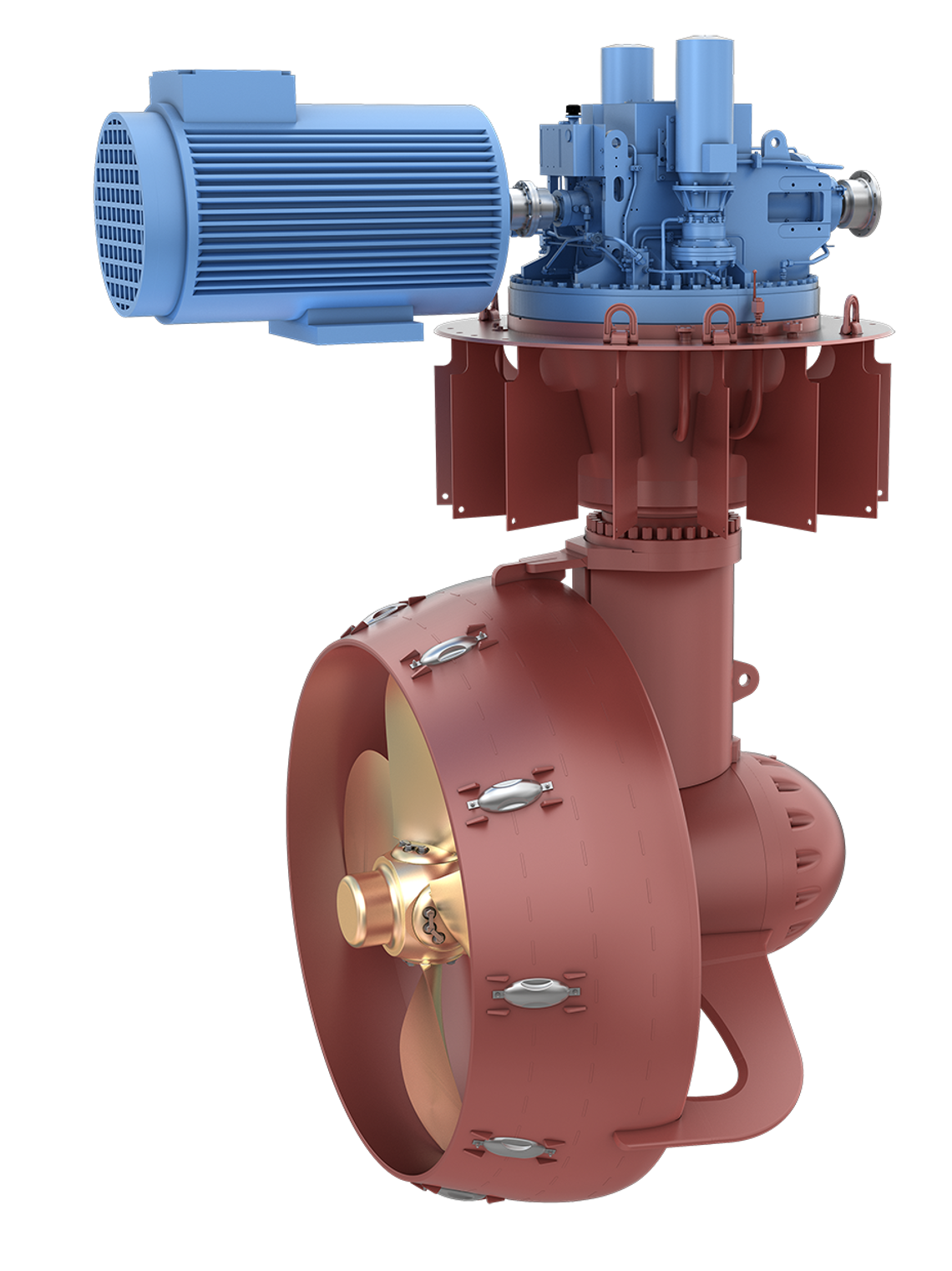 US with dual input, Hybrid
Superior Thrust Performance
Unique propeller and nozzle combinations to enable highest efficiency at design point
Inhouse HRC hydrodynamic research center with cavitation tunnels for
R&D and customer projects.
Project specific CFD modelling capabilities
Value adding services:
Extended thruster coverage
Fixed price overhaul solution
Online / offline Condition monitoring services
Thruster exchange pool
Energy management system
Global service coverage
TECHNICAL DATA
US Thruster
Type
Propeller Dia.
Ducted [mm]
Max. power.
[kW]
Bollard Pull [mtons]
with 2 x AZM, max Power
55
1050
350
11
105P6
1300
500
17
105P9
1500
750
24
1600
750
25
155P12
1600
900
29
1800
1100
35
155P14
1800
1150
37
2000
1370
45
165
2200
1471
50
2400
1340
50
205
2300
1870
60
2400
2000
65
2500
2000
67
2800
2000
70
255
2600
2390
77
2700
2560
81
2800
2560
85
3000
2600
91
265
3000
2800
99
35
2800
2790
91
3000
2900
97
305
3000
3200
104
3200
3300
111
355
3200
3600
117
3500
4050
135
3600
4050
140
60
3800
5500
174
4000
5500
180
Services and support
24/7 Technical support

Our 24/7 technical support team is there to help at any time, day or night, wherever your vessel is.

Conversions, retrofit and refit

We understand the importance of having the right parts, available in the right place, at the right time.

Training

Ensure that your crew is properly and thoroughly trained. This will reduce operational risk, downtime and maximise return on asset investment.