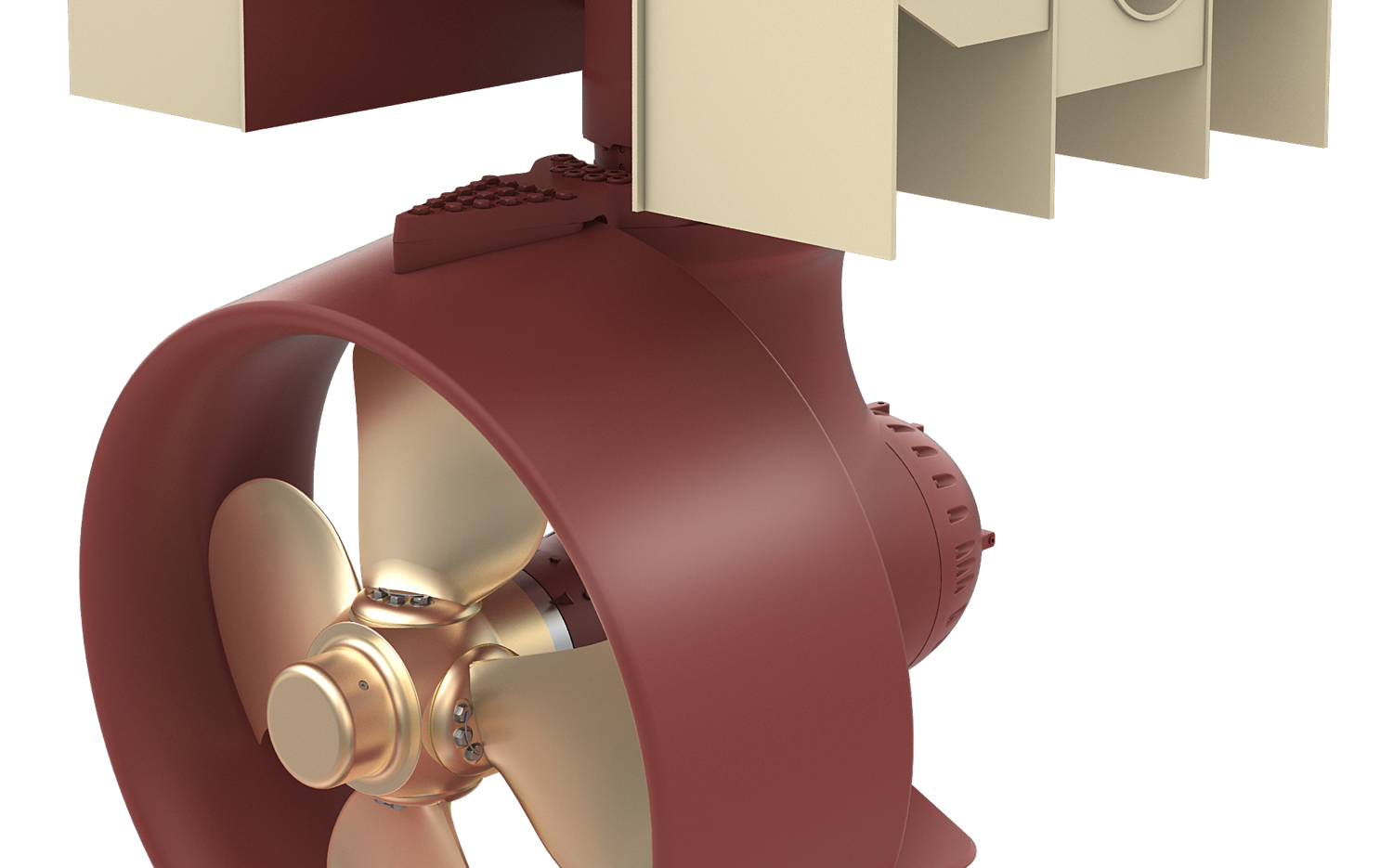 Swing-up Azimuthing Thruster
In operation, it functions as an azimuth thruster and is designed to develop maximum bollard pull in the manoeuvring condition, or to provide positioning power for station keeping.
Developed for maximum bollard pull for optimal manoeuvring
These units can be rapidly swung down and incorporate an improved nozzle design with the thruster lower section angled 5° downwards when fully deployed. This offset directs the propeller slipstream to limit the Coanda effect, which can reduce effective thrust. The angle of tilt can be manually increased by 3.5° to obtain the best thruster performance match to the hull. Units are supplied complete with a small hull module carrying all the lifting, locking, steering and transmission systems. In the stowed position the thruster does not protrude below the vessel's keel/ baseline, an important consideration for shallow water operations. Additional azimuth thrusters are often located at the lowest possible position in the hull due to space envelope restrictions, especially for equipment mounted at the bow, and thrusters need to be retracted into the hull when not in use. Available in powers from 750 to 2,000kW.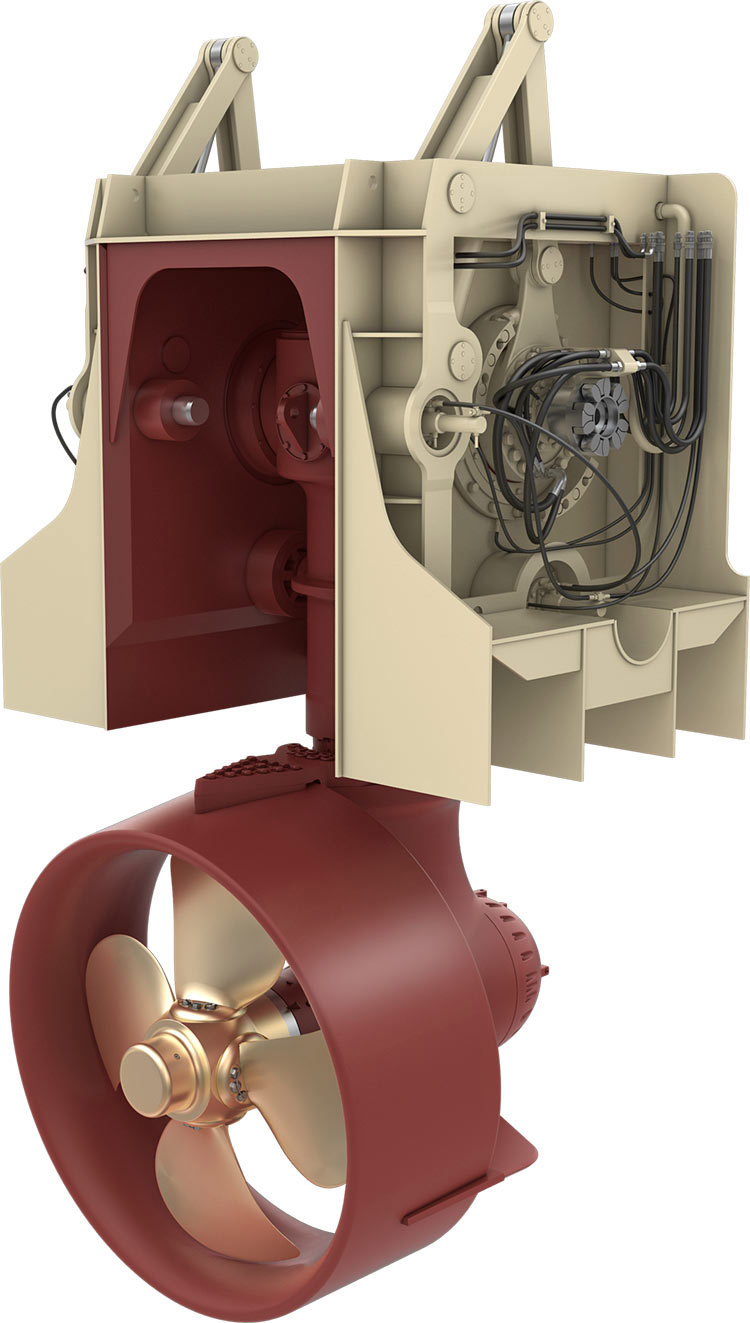 Key features
Ideal for shallow water operations as thruster swings up in a housing in the hull when not in use
Provides added safety as a "get-you-home" drive
Quick conversion from operational to stored thruster position.
Thruster is 360° rotatable.
Designed for max. bollard pull in manoeuvring condition, and can also be used in stand-by condition.
Available in CP and FP propeller.
Electric or direct diesel driven
Integral hull mounting module
Technical data
| Unit type | Unit type | TCNS/C 075 | TCNS/C 100 |
| --- | --- | --- | --- |
| Max. power (kW) | Max. power (kW) | 750 - 1000 | 1665 - 2000 |
| Input speed (rpm) | Input speed (rpm) | 1500 - 2000 | 1500 - 1800 |
| Weight (kg) | Thruster w/ steering gear | 11100 | 19400 |
| Weight (kg) | + Hull module | 5100 | 9700 |
Services and support
24/7 Technical support

Our 24/7 technical support team is there to help at any time, day or night, wherever your vessel is.

Conversions, retrofit and refit

We understand the importance of having the right parts, available in the right place, at the right time.

Training

Ensure that your crew is properly and thoroughly trained. This will reduce operational risk, downtime and maximise return on asset investment.