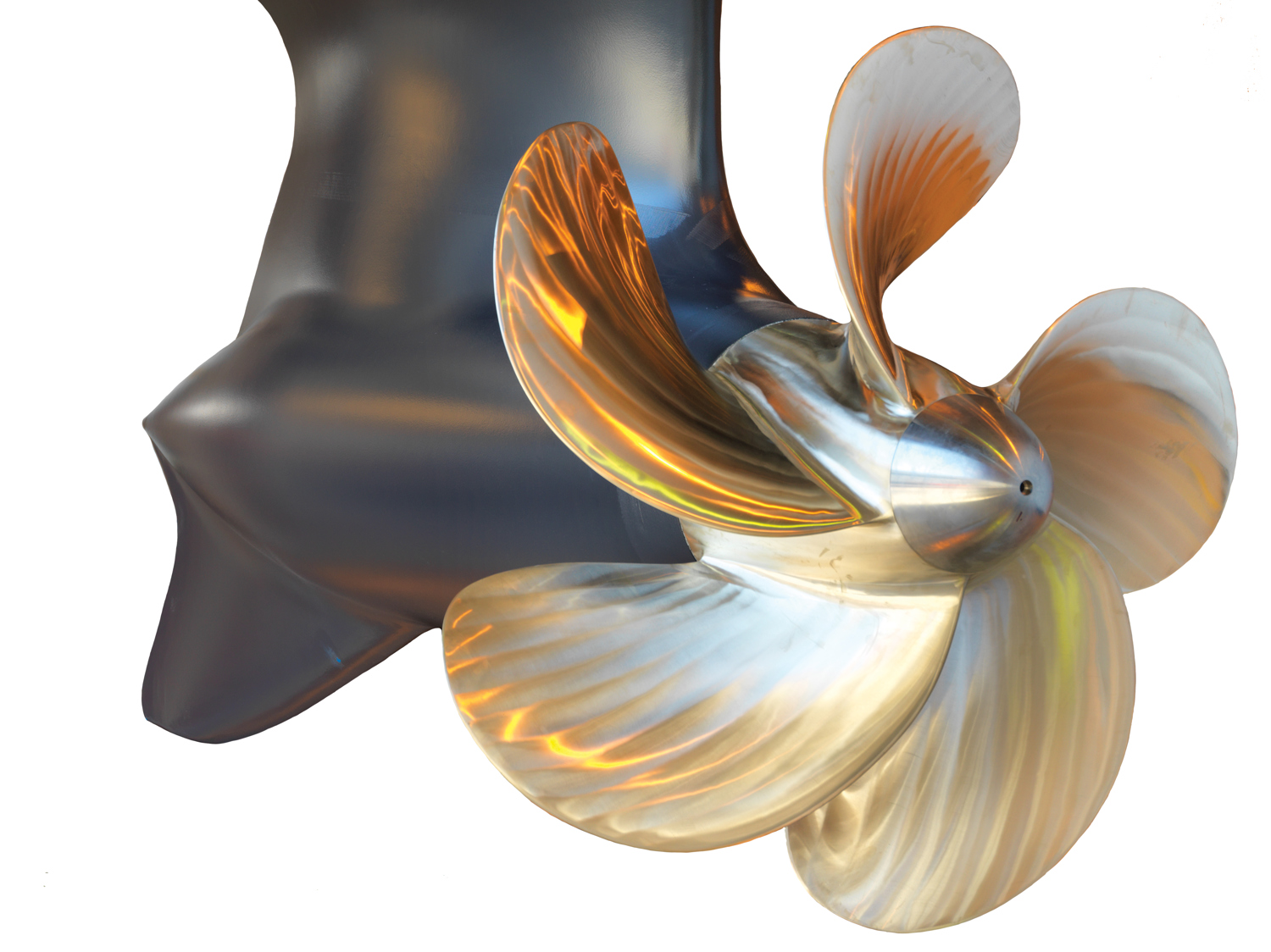 Azipull carbon thruster
The Azipull Carbon 65 steerable thruster is a low drag, high efficiency propulsion system for yachts, designed to the requirements of the industry.
AZP C65 steerable pulling thruster for yachts
The new Azipull Carbon 65 (AZP C65) uses carbon fibre material for load carrying parts, resulting in a substantial reduction of the propulsion system's weight. A hydrodynamically optimised underwater unit with a wide chord provides rudder effect and improves the vessel ́s course stability, aided by a skeg extending below the gear housing. It also recovers swirl energy from the propeller as increased useful thrust. The thrusters also facilitate a better vessel lay out while maintaining high propulsion efficiency, excellent manoeuvring capabilities and easy maintenance.
Our control system supplied with the thruster, supports two operating modes, transit and manoeuvring, each with its own operating envelope and with selected engine speed as a main parameter.
Azimut Benetti, the leading Italian luxury yacht builder, has introduced a superyacht to its range, which is specifically designed for propulsion by our new AZP65 Carbon thrusters. The Benetti Fast 125' superyacht makes full use of the light weight, high power density and smooth running of these thrusters, each of which is rated at 2,500hp. The 38.1m yacht is designed around this propulsion system and is powered by two MTU diesel engines. The result is a compact engineroom that frees up premium space in the hull, so that accommodation and facilities normally only available in a bigger yacht can be offered in a 125 footer.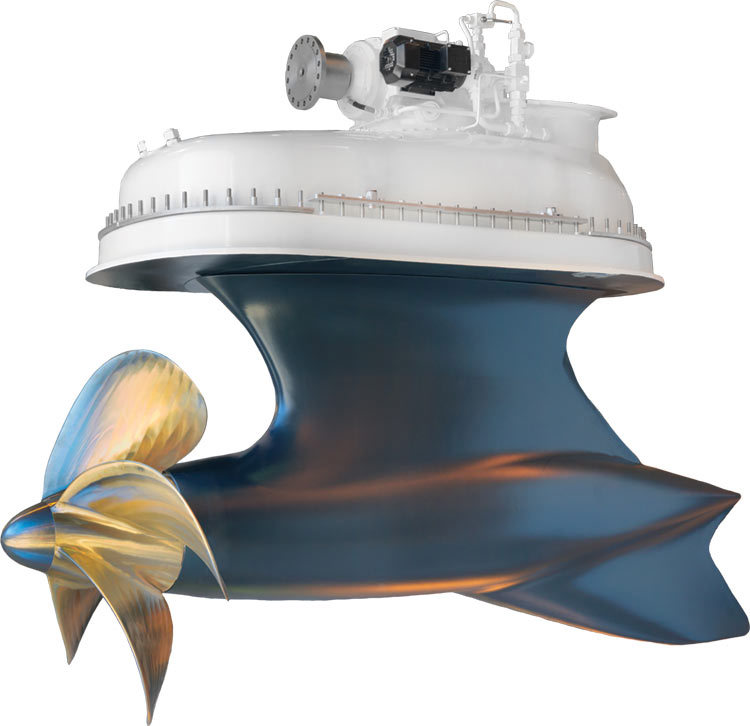 Key features
Low drag, high efficiency pulling thruster
Low weight
Hydrodynamically optimized
Improved comfort levels (reduced noise and vibrations)
Service speed up to 30 knots
Course stability
Easier boat handling both at high speeds and manoeuvring
Reduced engine room footprint
Can be linked to linked to a variety of prime movers
Technical data
Thruster type: AZP C65 steerable thruster
Power rating - yacht applications: 2,000 kW
Continuous service speed (rpm): Up to 30 knots
Dry weight complete: 2,800 kg
Azimuth angle: +/- 35 degrees
Class: RINA rules for pleasure yachts
Typical draught of yacht: 2 m (approx.)
Services and support
24/7 Technical support

Our 24/7 technical support team is there to help at any time, day or night, wherever your vessel is.

Conversions, retrofit and refit

We understand the importance of having the right parts, available in the right place, at the right time.

Training

Ensure that your crew is properly and thoroughly trained. This will reduce operational risk, downtime and maximise return on asset investment.