HIGH QUALITY PROPELLER SOLUTIONS
C-line
Configured solutions based on more than a decade of hydrodynamic development and experience from the widest installation database now packed into pre-defined world class solutions.​
The C-Line propeller system is configured within pre-defined technical limitations using our advanced tools and processes to fit the specific customer vessel. The C-Line propeller solution holds a number of possible options, which provides a clear, simple and short decision process.
Product Main Benefits:
Short delivery times

Proven robust technology

​

Best performance to cost
KONGSBERG provides knowledge, robustness and experience from the largest number of installed controllable pitch propellers which includes the most advanced and efficient propeller installations worldwide.​
Vessel  Examples​:
Fishing

 

boats

Dry

 

cargo

Small tankers
Services and support
24/7 Technical support

Our 24/7 technical support team is there to help at any time, day or night, wherever your vessel is.

Conversions, retrofit and refit

We understand the importance of having the right parts, available in the right place, at the right time.

Training

Ensure that your crew is properly and thoroughly trained. This will reduce operational risk, downtime and maximise return on asset investment.
How can I help you?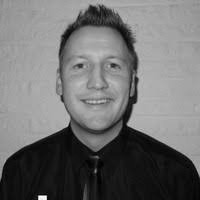 Trond Paulsen
VP Propulsion and Engine Sales