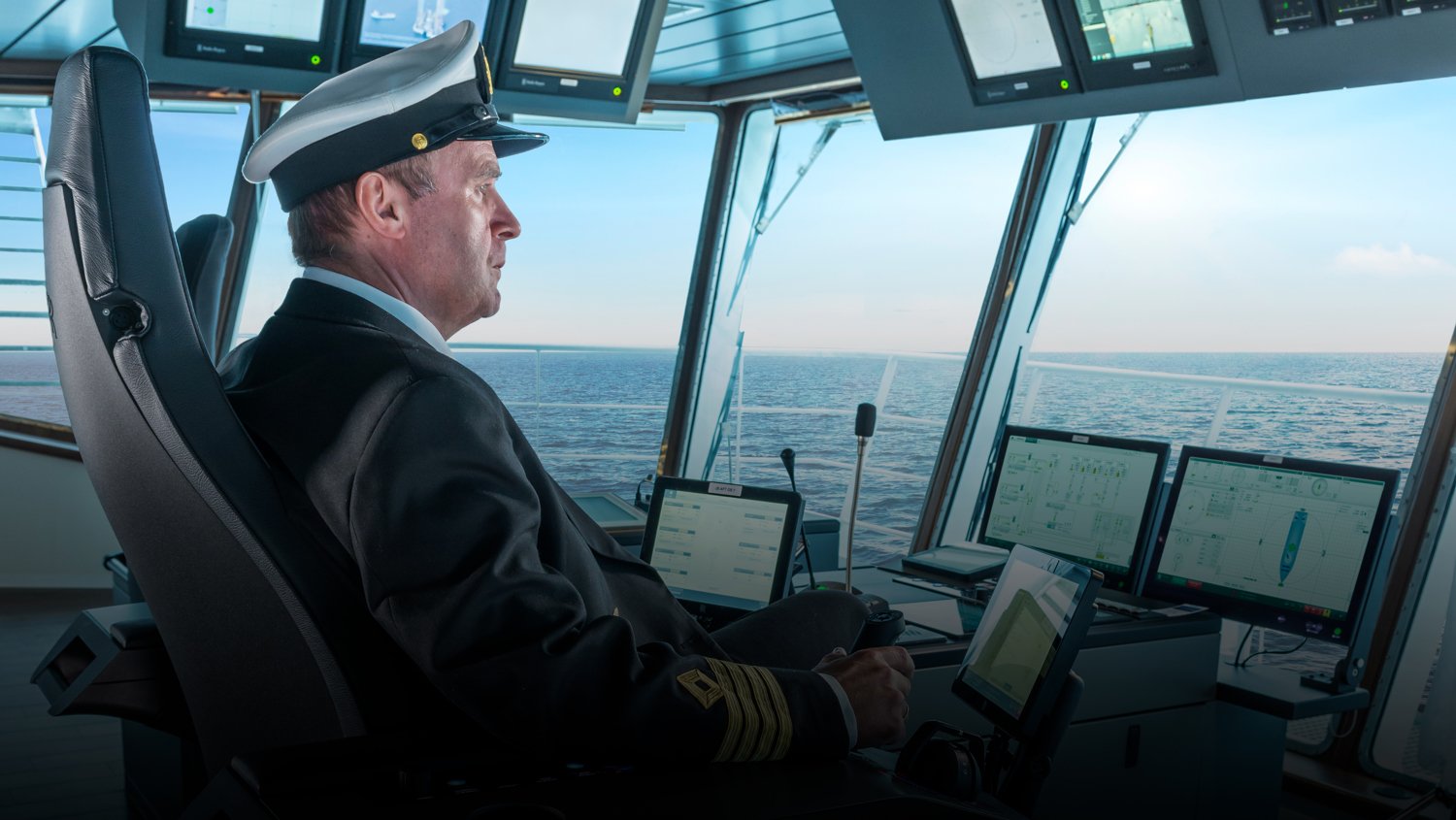 Dynamic Positioning Systems
We offer a full range of dynamic positioning systems that are designed to minimise fuel consumption and wear and tear on the propulsion equipment. Our first system was delivered in 1977. Since then we have supplied more than 4000 systems.

Typical DP system applications
Drill ships
Cable-laying vessels
Crane vessels
Cruise ships
Diving support vessels
Dredging
FPSO's
Flotels
Maritime research vessels
Mega yachts
Mine sweepers
Pipe laying vessels
Platform supply vessels
Rock dumping vessels
Survey ships
Supply vessels
Shuttle tankers
Stand alone or integrated systems
Stand-alone dynamic positioning systems interface with other systems, such as power plant and thrusters, via conventional signal cables and serial lines.
Integrated dynamic positioning systems communicate with other KONGSBERG systems such as K-Chief (Marine Automation System) and K-Thrust (Thruster Control System) via dual Ethernet LAN.
The dynamic positioning systems controller
The dynamic positioning systems controller calculates the resulting force to be exerted by the thrusters / propellers in order for the vessel to remain on station. In station-keeping operations, the K-Pos Controller can be working in several of the following modes, all with special characteristics:
High Precision control: The High Precision dynamic positioning systems control provides high accuracy station-keeping in any weather condition at the expense of power consumption and exposure to wear and tear of machinery and thrusters.
Relaxed control: The Relaxed dynamic positioning systems control uses the thrusters more smoothly, at the expense of station-keeping accuracy. However, this type of control cannot guarantee that the vessel will stay within its operational area, and is mainly applicable for calm weather conditions.
Green DP® control: Kongsberg has developed a unique dynamic positioning control system (GreenDP® control), which reduces fuel consumption, and hence also CO2 emissions, by as much as 20 percent. The GreenDP® control secures the vessel, allowing it to stay within a specified area of operation. This new approach is based on forecasting the vessel's motion, rather than acting on present conditions, using a method called 'nonlinear model predictive control', which optimises the predicted vessel offset against the use of thrusters. By doing so, small and short-term disturbances that do not force the vessel out of its operational boundary are 'filtered out'. This allows for very smooth control, dramatically lowering peak loads and significantly reducing the wear and tear on thrusters and is part of KONGSBERG's Green Ship Strategy.
Basic forces and motions
A seagoing vessel is subjected to forces from wind, waves and current as well as from forces generated by the propulsion system.
The vessel's response to these forces, i.e. its changes in position, heading and speed, is measured by the position-reference systems, the gyrocompass and the vertical reference sensors. Reference systems readings are corrected for roll and pitch using readings from the vertical reference sensors. Wind speed and direction are measured by the wind sensors.
The K-Pos control system calculates the forces that the thrusters must produce in order to control the vessel's motion in three degrees of freedom - surge, sway and yaw - in the horizontal plane.