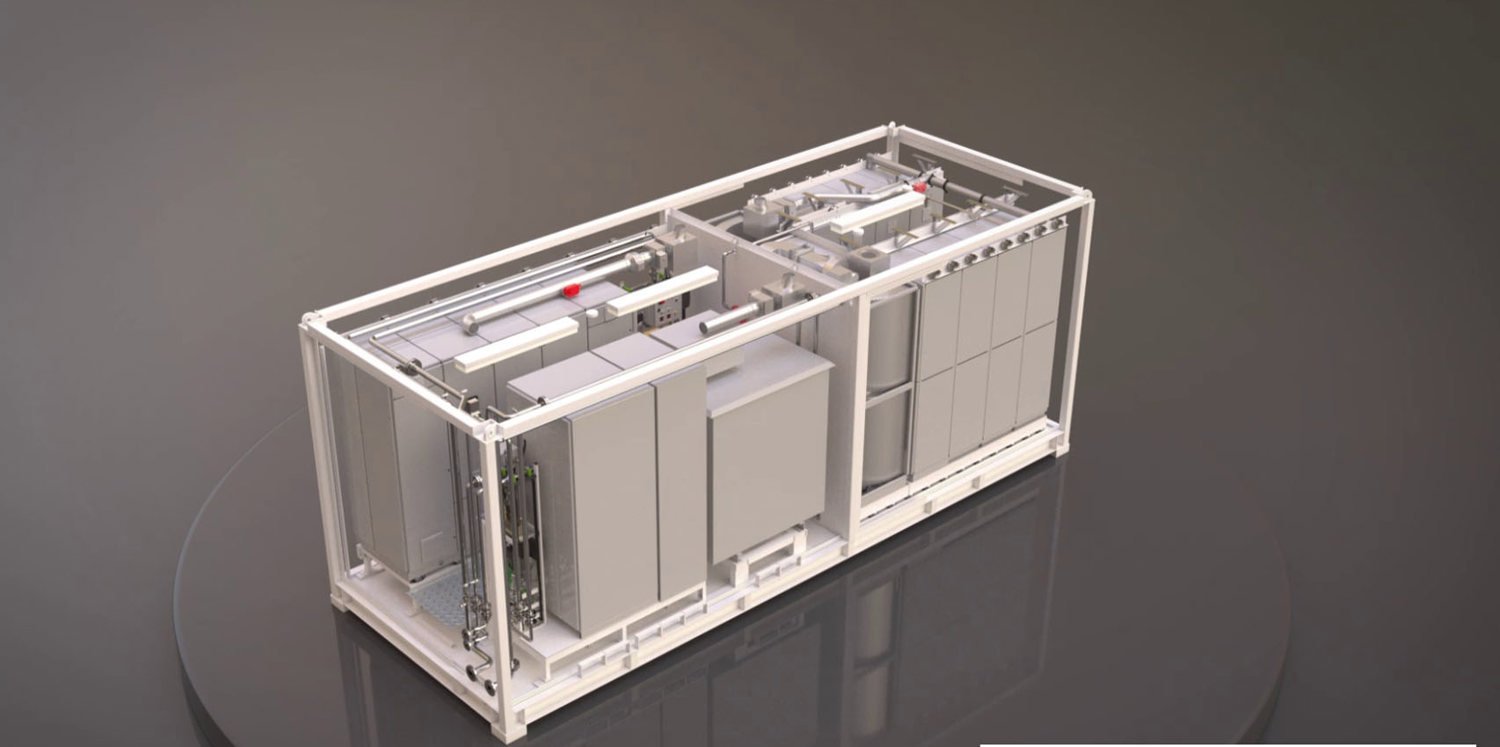 Energy ESS Deckhouse
KONGSBERG has several energy storage containerized solutions to meet the requirements our customers have towards charters and regulators for reduced emissions and safe operation. All solutions are prepared for shore connection according to the new IEC recommendations.

Our unique and patented energy control system for hybrid power systems extracts from and shares information between all components in the digital power layer. Tight synchronized integration delivers unique features at the cutting edge of DP technology.
Core components of the novel Dynamic Hybrid Control system includes Dynamic Load Prediction and Dynamic Inertia Control combined with an automatic start/stop strategy. Predictions of future thruster demand controls the energy production for generators and battery charge / discharge. Load dynamics shared between the batteries and generators ensures optimization for both generator limitations and battery lifetime.
Up-to 912 kWh/2600kW in a single container
3 safety barriers for protecting against internal and external events
Enables open and closed bus operation, one genset closed bus or two gen-sets open bus in DP2
Unique and patented energy control system for hybrid power systems
Integrated Shore Connection for optimal charging of energy storage and flexible use towards MSB
Services and support
24/7 Technical support

Our 24/7 technical support team is there to help at any time, day or night, wherever your vessel is.

Conversions, retrofit and refit

We understand the importance of having the right parts, available in the right place, at the right time.

Training

Ensure that your crew is properly and thoroughly trained. This will reduce operational risk, downtime and maximise return on asset investment.