Knuckle boom crane (Subsea)
Our active heave compensated knuckle boom cranes are available in the range up to 250 tonnes, and offer proven superb performance and reliability.
Our marine knuckle boom cranes are available for both wire and fire rope with active heave compensation (AHC), and comes with main winch as back-pack or below deck arrangement. They are the product of our long experience and our constant drive for improvement, and have proven superb performance and reliability in service. The Knuckle boom crane is delivered with a lifting capability from 150 to 250 tonnes.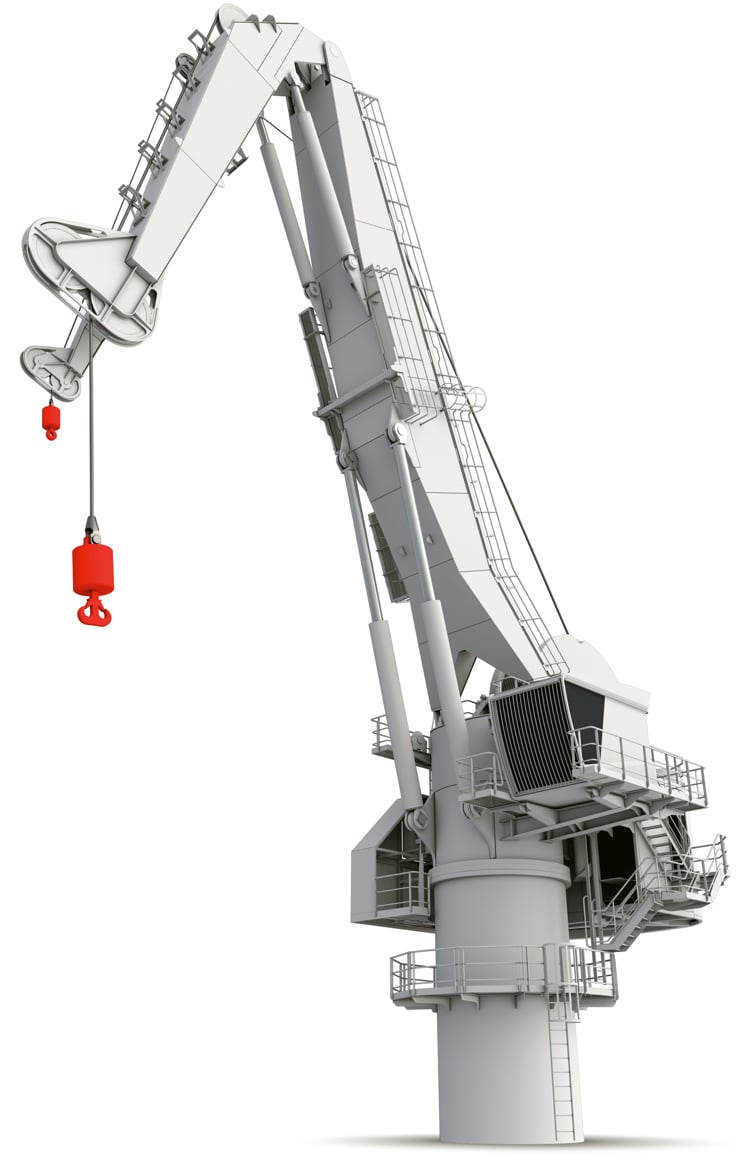 Key features
Good operational capabilities such as high lifting height and ability to get knuckleboom close to deck
Low maintenance cost
Easy access to vital components in protected area
Integrated design
Services and support
24/7 Technical support

Our 24/7 technical support team is there to help at any time, day or night, wherever your vessel is.

Conversions, retrofit and refit

We understand the importance of having the right parts, available in the right place, at the right time.

Training

Ensure that your crew is properly and thoroughly trained. This will reduce operational risk, downtime and maximise return on asset investment.