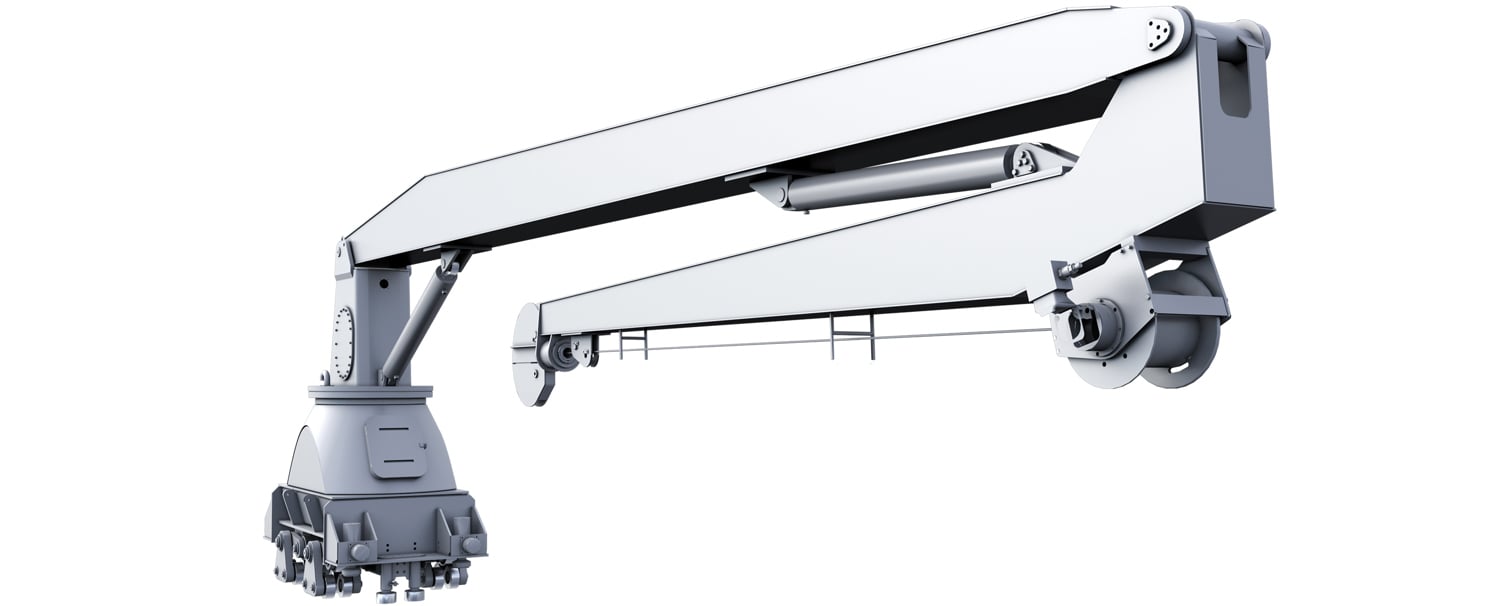 Cargo rail crane
Remote and safe operation. Cranes running on the cargo rails enable efficient cargo loading and repositioning on deck.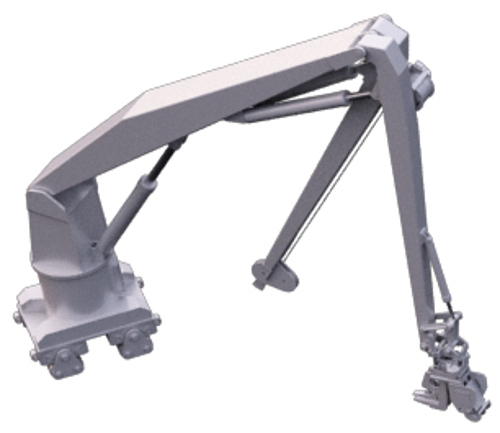 Cranes on trolleys running the length of the PSVs cargo rails enable cargo to be hoisted on board without using mobile shore cranes. Cargo can then be placed anywhere on deck with the minimum of risk to the deck crew. Cranes can be located on one or both sides of the vessel, and as well as lifting over the side they can handle cargo over the stern if the PSV is moored stern to quay.
Cargo on deck can be rearranged while in transit to recipients of goods, increasing the efficiency of the offloading process and also crew safety, as they are less exposed to hanging loads.
Dual draglink design provides a very large operating work area for high performance when loading or discharging cargo. The rail crane has additional tools built-in to further increase safety. It has a load rotational stopper to remove any sway motions and it has a telescopic hoist wire stabiliser that reduces the pendulum effect from free-hanging wires.
Services and support
24/7 Technical support

Our 24/7 technical support team is there to help at any time, day or night, wherever your vessel is.

Conversions, retrofit and refit

We understand the importance of having the right parts, available in the right place, at the right time.

Training

Ensure that your crew is properly and thoroughly trained. This will reduce operational risk, downtime and maximise return on asset investment.